There is no greater purpose than teaching the next generation. Teachers shape the future generations and that is a monumental task. Some teach for a bit and then move on to other careers. Others turn to teaching towards the end of their career, as a way to give back and continue to do something during their retirement. For some, teaching is a lifelong calling. Laura Currie recently retired after 53 years with the Olympia School District. For her, teaching was a lifelong way to make a difference in the community where she grew up.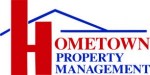 Born in Centralia, Laura was raised primarily in Olympia. She attended McKinley Elementary and the old Washington Middle School on Legion Way. She graduated from Olympia High School.
Laura started teaching in Hawaii in 1967. "I intended to teach until we started our family," she shares. Instead, the draw of the students and the classroom kept her there for over 50 years. She spent just one year teaching in Hawaii before she was hired by the Olympia School district to teach at McKinley (now Centennial) Elementary. Over the years she has taught fourth, fifth and sixth grades.
"I didn't choose the level, but that was where I was assigned," she explains. "I always felt the fifth grade was a pivotal year for the students. One foot in the elementary and one in the middle school environment."
53 Years of Students and Giving Back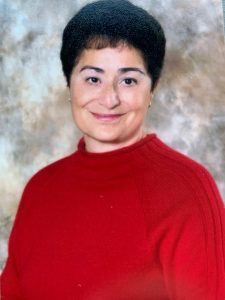 Laura decided her life to helping kids develop and learn to think on their own. She loves the learning process. "My favorite part of teaching is when kids understand that mistakes are not a bad thing, they are part of the learning process," Laura shares. "Each mistake is a lesson.
"I believe that we all are citizens of this world. I try to teach the students that lesson. My goal is to ty to light their candle and hope that they go out and light other candles. Life is not just about me. If they accomplished that I would be so very proud."
Laura was also big into doing fundraisers with her classrooms as well as the entire student body as a whole. Over the years she did food drives, chaired the all-school carnival for 20 years and organized the annual Pumpkin Fun Run. She did fundraisers that benefitted the Little Red School House and an elementary school in New Zealand affected by an earthquake. She and her students gathered school supplies for orphaned children in the Middle East and toilet paper for the YWCA. They raised money for the Red Cross for flood and fire victims, the children's hospital for special things for the kids, and for farm animals in undeveloped countries. They participated in Life Savers drives for Life Savers in the armed service. In the 90s her classroom was part of the Keiko/Free Willy movement, raising money for his cause.
"Laura's passion, energy and dedication were admirable," says Mary Jo Stientjes, a retired teacher who worked with Laura. "I love her sense of humor! I believe her legacy will be the number of young lives she touched.  She held her students to a very high standard, but they rose to the occasion and were ready for middle school."
Part of those high standards including being instrumental in Centennial Elementary becoming a Blue Ribbon School. The National Blue Ribbon Schools Program is a program by the U.S. Department of Education. Since 1982, they have been awarding public and private elementary, middle and high schools based on their "overall academic excellence or their progress in closing achievement gaps among student subgroups."
"It reinforces the idea that we as a school and community are on the correct path," shares Laura on the importance of her school being a Blue Ribbon School.
53 Years of Education
The last 50 years have certainly seen a change in education. Laura witnessed a lot of changes in the way kids learn, from computers becoming main stream, to common core and "new math." She knew that, no matter what, at the core it was about the students.
"In all my years of teaching I have seen many changes in education," she shares. "Everyone is always searching for the perfect method. I have seen these methods come and go. Many just rewrapped in new paper. One thing has not changed, is the kids and families. As a teacher I found I had to use all my methods from over the years to help students. The students and families have the same needs over the years."
Retirement?
As anyone who has entered retirement this year knows, it's just a bit different. In fact, for many, COVID-19 played a part in their decision to retire. The same was true for Laura. "The subject of retirement has been a point of many conversation with the family lately, but it took a pandemic to send me over," she shares. "I had a principal that once told me I couldn't retire until I had my work done. I never seemed to reach that criteria."
But COVID-19 also meant that those newly retired could not travel, visit family or spend their days at the spa, golf course, or any other public hobby they had. So, for right now, Laura says they are just "practicing" retirement and that when the pandemic is over "watch out" as they will be in full retirement mode.
Of course, she will miss her students, their families, as well as her colleagues and friendships she made after so many years. She even said she will miss the challenge. "I will not miss the meetings," she adds with a smile.
"Thank you for giving me a chance to reflect on my many years of teaching," Laura finishes. "I cherish my wonderful memories and the people who made those memories.  I have been so lucky to have been in a profession where I can make a difference – I hope I have."