Jaysa Brandis kept putting it off.
A family friend had suggested she give the open gym at South Puget Sound Community College a try some time ago, but Brandis, a 2019 Timberline High School graduate, believed her basketball days were behind her – at least when it came to playing on an organized team.
Her full focus was now on her education.
The lure of the court, however, was far too great and after a couple weeks she finally succumbed and headed to the gym. It proved to be the right decision.
"Getting back on the court felt amazing," Brandis admitted.
Brandis had been involved in basketball since she was a kid and even though her layoff had been brief, the feeling of being back out on the court was exhilarating. That feeling would be magnified later in the day after SPSCC offered her a scholarship to come play for the Clippers' women's basketball team.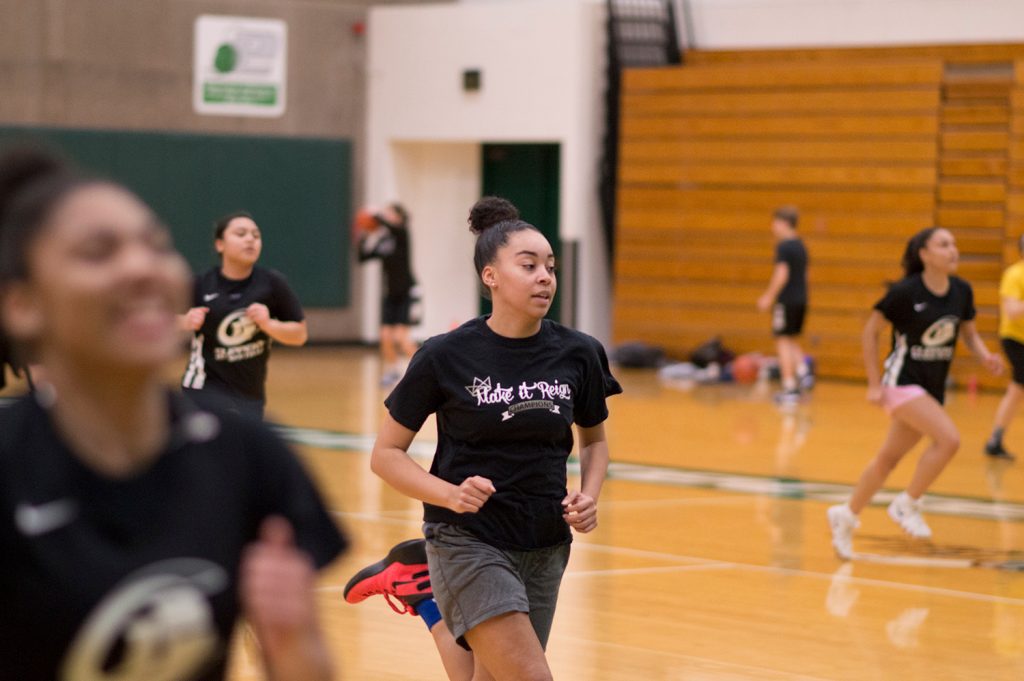 A seemingly random trip to an open gym had altered Brandis' course as she was now faced with the opportunity at South Puget Sound to play basketball while getting an education.
Halfway through her freshman season, Brandis and the Clippers appear to be a great fit.
"Jaysa is fun to coach as she always has a smile on her face and uplifts her teammates even during challenging stretches in games," SPSCC head coach Mike Moore said. "She will go above and beyond what is asked of her and is willing to work on the aspects of the game she is not comfortable with. With this approach she will continue to grow as a person and (as a) player and we are excited for her future."
Brandis, a 5-foot-7 guard, is one of five freshmen on this year's Clippers' roster, joining other local players Angelica Francisco (Capital High School) and Kaylee Schow (Tenino High School).
"My experience (playing for SPSCC) has been a new and exciting experience," Brandis said about her first year of college basketball. "Getting to know the girls on the team, learning new plays and traveling while balancing schoolwork, it has it's challenges, but I'm enjoying everything about it."
Brandis has appeared in 10 of South Puget Sound's 13 games this season, making seven starts.
"Jaysa brings a quiet energy both on and off the court," Moore said. "She is also extremely hard working on the court and it is very difficult for me to take her out as she brings so much to the team, especially on the defensive end. She is also very coachable. I am working on helping her gain her confidence on the offensive end and she has come a long way in that regard since we first started in September."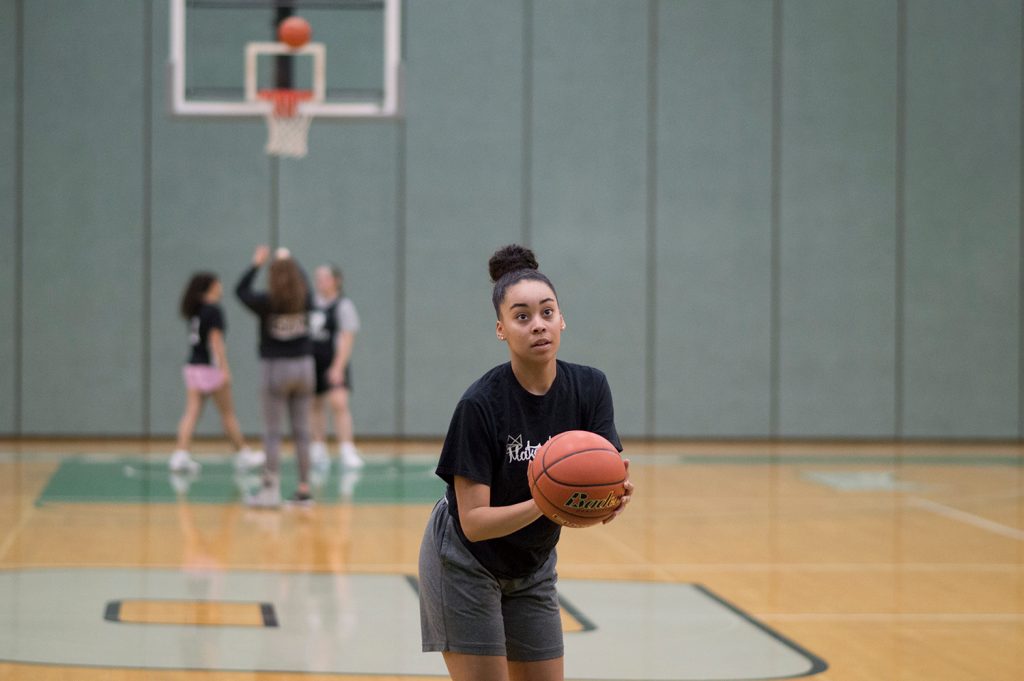 According to Moore, Brandis is equally valuable when she's not on the court playing for the Clippers, a fact he realized after she was forced to miss three games due to a back injury.
"(While out) she has become an inspirational leader on the bench during games," Moore said. "She is gaining valuable experience by sitting out, watching from a coach's perspective and often has helpful insight for her teammates as they come off the court. She consistently looks at me during the games and says, 'Can I go in, Coach?', knowing I cannot put her in, but she just wants to be a part and be out there helping her teammates however possible."
Averaging nearly 35 minutes a game, Brandis has been one of the Clippers' standouts on defense. She averages nearly 6 rebounds and a steal per contest.
"Jaysa is a ball player who is well along in her development and is committed to the sport, the team and to learning and developing her skills," assistant coach Kathy Kravit-Smith said. "She is totally reliable and responsible, always on time and on point. She keeps her coaches informed and is truthful. She is always ready to help and is supportive and respectful of others. She is self-aware and quick to recognize her own short comings. Jaysa is a problem solver. If she sees an issue, she turns her attention to solving the issue and although she would tell you she is shy, she will speak up when necessary."
In other others – the ideal teammate.
"Jaysa has bought in from day one in her transition from high school to college basketball," Moore said. "She is eager to learn, a great teammate and has a lot of potential she has not yet reached."
Brandis and her Clipper teammates will make their seasonal home debut against visiting Tacoma Community College on January 8 at The Evergreen State College. Tipoff is scheduled for 6:00 p.m.
Sponsored