The days following Thanksgiving are some of the busiest shopping days of the year. After the turkey and pie is eaten, it's time to put serious thought into holiday gift shopping. Consider skipping the big box stores this Black Friday and Small Business Saturday and buy gifts from local Thurston County retailers eager to offer customers great deals.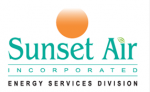 Shop Small
All furniture at The Shiplap Shop and Coffeehouse in Yelm is 10% off for the whole weekend, starting Black Friday. With over 100 vendors, including The Blue Barn Furniture and Farm, this cozy shop is a wonderful stop when holiday shopping. While there, grab a 16-ounce drink for only $3.50 and find locally baked pastries, including gluten-free options.
With 140 local vendors, Gallery Boom is filled with the most amazing art and gifts of all kinds. Find artists such as RokkabellaMade with kids, teen and adult bracelets and necklaces on super special sale from Friday to Sunday (not valid on custom orders). For a custom order with RokkabellaMade, use code JOYFULGIVING2019 on Etsy and receive 25% off. This discount is valid November 29 to December 1.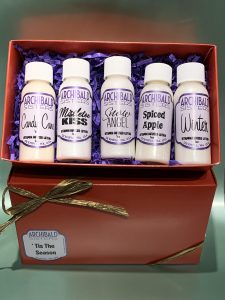 Skip the stores and shop online locally. Everyone would love the gift of original art, art prints, notecards, magnets, stickers, stationery and home decor items made with artist Katie Harmon's whimsical style. All orders from November 28 to December 1 at Pink Polish Design's website will receive a special surprise gift, plus use the code "Happy Holidays 2019" to get 20% off on those dates.
Join the Washington Center for Performing Arts and The Center Gallery in celebrating local vendors with their first artisan market based on craft, community and innovation. With over 20 vendors selling handmade gifts, don't miss this chance to holiday shop and give a unique gift on November 30 from 10:00 a.m. to 6:00 p.m.
The Winter Market at Lincoln Options Elementary School features carefully selected artists with local handmade wares. With 65 vendors, including an inspiring kids-only market, this is the perfect opportunity to shop small and for a good cause. All proceeds benefit the school Parent-Teacher Organization.
Lost & Found Crafts is already super affordable and now is a chance to save even more. Shoppers will delight in finding a deep discount of 20% off Friday and Saturday only. Get the perfect craft project for the creative person on your list. While there, be sure to grab wonderful gift wrap and accessories to ensure the gifts under the tree are beautifully wrapped.
Stocking Stuffers
Sound and Vision Living's new and vintage pieces are perfect for those who love a Boho vibe. Find lovely art and decor from local makers and artisans. Get affordable and high-quality stocking stuffers for every member of the family. Guys will love celebrity head magnets for $5.99 each. The gals on your list would love receiving earrings from Matr Boome for $14.99. Kids will enjoy finding 3D dinosaur puzzles at $9.99 in their stockings.
Archibald Sisters carries a wide array of fun and delightful gifts that fit in any budget. Of course, their fragrances are the top item for stocking stuffers. With over 160 scents, there are endless options. Grab limited holiday stocking stuffer gift boxes, including a one-ounce lotion in special holiday fragrances. With something for everyone in the set, find floral, fresh, spicy and sweet fragrances for just $15 or individual lotions for $2.50 each.
The Gift of Relaxation
Give the gift of massage with a gift certificate from Guiding Intuition Therapeutic Massage. On November 27 and November 29 from 10:00 to 11:30 a.m. is a chance to get extra savings when paying with cash for gift certificates. For every $100 spent an extra $20 is added to the value. While there, participate in the huge gift basket raffle. Its just $1 per raffle ticket or any donations for pets including food, blankets and toys is also worth one ticket into the raffle. All proceeds from the raffle will be donated to Purple Heart Rescue.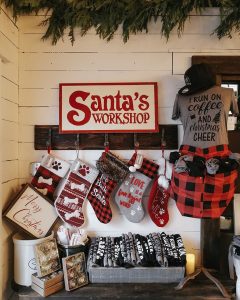 Treat a special someone with a spa day. PNW Esthetics by Andrea is hosting a Black Friday sale from November 28 to December 1. Buy a $100 gift certificate and receive a $30 gift card or purchase a $60 gift card and receive an extra $15. Gift cards are a great way to treat that special someone to a spa day!
Relax and shop while the kids play with Black Friday Day Camp at Paramount Martial Arts. Drop off the kids from 9:00 a.m. until 3:00 p.m. to play games, do karate, watch movies, play in a bounce house and more. This camp is open for students and non-students but is limited to the first 20 registered and is $49 per child. Call 360-956-0888 to save a spot now.
Buying local is a wonderful opportunity to find unique gifts, support small businesses and enjoy the holiday shopping experience more. Think outside the box when shopping this year and put shopping locally on the holiday to-do list.