For 20 years, Sarah Bergman dreamed of owning her own business. What led her to accomplish that goal was adversity and love. "I didn't know I was going to start my own business," she says. Facing a challenge optimistically, this became an opportunity for Sarah to finally bring that dream to life.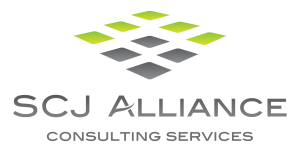 When her mother Anne became ill, Sarah took a sabbatical from her job at Starbucks. She cashed out her 401k to stay home and care for her daughter Lucy and be home with her mom for a year.
When Lucy started preschool, Sarah sent little notes on paper hearts in her lunch box with messages like, "You have a wonderful smile" and "Love yourself and love others." Lucy loved it and Sarah felt more connected to her daughter while she was away from her for the first time.
When it came to a point where she needed to go back to work and not wanting to return full-time, Sarah decided to take those messages and put them on jewelry. RokkabellaMade was born. "Those little hearts just blossomed into this idea that I could put those messages out there for other kids," she says.
Her passion for sharing in positivity motivated her. "In the blink of an eye, I just did it," she says. "It was a whirlwind. It still fuels me." Sarah's compassionate heart drives her to share positive affirmations and messages to kids, teens and adults. "I love making something for someone that helps them feel good about themselves," she says. "Truly, it makes me so happy."
With a slogan of ROKK YOUR AWESOME…Because YOU are, RokkabellaMade jewelry reminds wearers that they are valued. "I think we are all amazing and awesome and we should own it," Sarah says.
Sarah's jewelry sells in other parts of the world including Australia and Germany. Her first sale on her Etsy store was for a customer in Italy. "It feels awesome," she says. "I was really stoked." Almost everything Sarah creates for RokkabellaMade is custom. "I like doing that because I know who it is for and I put all this love into it," she says.
With a selection of positive and empowering messages in her Etsy shop, RokkabellaMade jewelry is perfect for all ages. She also enjoys putting a personalized word of the year or mantra onto a piece of jewelry for meaningful customization.
Both bracelets and necklaces are made in two metals, copper or aluminum. Affirmation washer necklaces are made rest at heart level, yet are customizable. One person requested her necklace to fall at her manipura chakra.
Customers are often parents buying jewelry for their children who are struggling with friends at school. "Parents fall in love with it," she says. "I am so happy about that." With compassion in her heart, Sarah communicates with customers and sometimes hears back from them or receives photos.
One first grader's classmates were telling her she was worthless and that no one loved her. Sad about going to school, her aunt ordered her a bracelet that read, "I am loved" as a sort of hug and to remind her how special she is. Sarah sent 30 buttons with positive messages she creates with Katie Harmon of PinkPolish Design for the girl to share with her classmates. "I didn't want her to feel sadness," she says. "I just wanted to bring more light to the situation – even to the ones who were not saying nice things. They needed those buttons the most."
One customer was a woman who volunteers at orphanages in Haiti. Sarah sent 50 necklaces with her that said "I am loved" in Frech for the kids. "It was so wonderful to get to do that and so lovely to make those for those kids," she says.
Locally, RokkabellaMade inspirational jewelry is sold at Gallery Boom where Sarah works. She also sells her wonderful jewelry at local markets and holiday events. "I love doing markets because I get to see the customers," she says. "It makes me smile so big."
Sarah encourages others in any way she can. At one show she put out a basket of notes for people to write something positive about themselves. At the end of the day, as a raffle, she drew one out of the basket and put that message on a piece of jewelry for the winner.
She puts her heart into everything she does down to the thoughtful details of the packaging her jewelry is shipped in. "I try to package my things so when a customer receives their jewelry, it makes them joyful and smile even before they see the actual item," she says. Eco-conscious, when customers request gift boxes, they come without branding, so they are reusable. Sarah also buys from eco-friendly companies for packaging.
With a message of self-love and wellbeing, Sarah spreads kindness and acceptance in everything she does. "It brings me a lot of joy," she says. "Thank you for being a community that exhibits openness and inclusion. These values jive with the reasons I began RokkabellaMade – to help individuals recognize how uniquely amazing and valued they are."