The weather in Bordeaux has been good for grapes this year. The Lench family's vineyard at their Château Carignan is poised to have a glorious crush this fall. There are still six weeks to go until harvest, and Thurston County resident, Andy Lench, says anything can happen in that time. The variables are numerous when it comes to the grape harvest, but one thing's for certain: the wine will get made, it will be fantastic and you can taste it yourself downtown at Grand Vin Wine Merchants.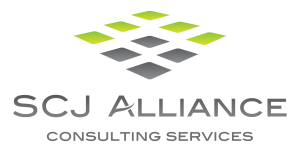 The story starts in the mid-1970s. Andy was a prestigious water polo player for the United Kingdom team, London Polytechnic Water Polo Club. "We were one of the most successful teams since the early 1900s when the game was invented," Andy says, but uncannily the team failed to qualify twice (on a technicality) for the 1972 and 1976 Summer Olympics.
Andy then found himself in the States, and it was through a friend that he first met Frances, his soon-to-be wife. Though it was love at first sight for him, she says she initially leant him $287 to fly back home to the U.K. "I was madly in love. Couldn't give her up," he says. "I just kept bugging her."
A passionate chaser of dreams, Andy won Frances over in the end. They married and then landed in Olympia in 1979 where Andy went into business with a partner and operated Pacific Beauty Supply. They sold Helene Curtis beauty supplies out of a building located at 1003 4th Avenue E, which today is the home of Grand Vin Wine Merchants where you'll find a wide range of celebrated wines, particularly Bordeaux.

Andy has been doing business at that location for a long time, and his wares have changed dramatically. "Frances and I basically discovered wine together," Andy says. For a wedding gift, their friends had pooled together a $100 gift card to Macy's, and it's still under dispute exactly how much wine that netted them. "I say we bought 48 bottles of Bordeaux," Andy says, "Frances thinks it was less." Regardless of the amount, this was a tipping point for the Lenches, as they discovered they could help others tip back glasses of Bordeaux as a business venture.
The Lenches fell deeply in love with Bordeaux wines and many others from classic Old World regions, and Andy discovered his talent for spotting great wines at good prices. In 1987, he formed Bordeaux Wine Locators out of the basement of his home in Rainier.
Bordeaux Wine Locators is now located in Tumwater, and operates primarily online. They import fine and rare wines, specializing in Bordeaux, vintage Ports, and top names from around Europe, boasting one of the largest inventories of old and rare wines in the world. Along with offering many other specialized wine services, you can find their imports, along with their own label, in downtown Olympia at Grand Vin.
Château Carignan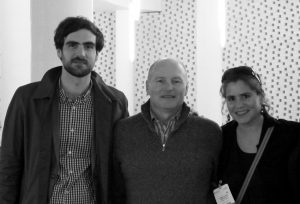 Andy had become an expert in fine wines, and his business was enormously successful. By 2007, he and Frances were able to materialize the missing piece in their dream and purchased a 1452 château on the right bank of the Garonne River in Bordeaux. Château Carignan looks like a castle from a fairytale and was a gift from the King Charles VII to Jean Poton de Xaintrailles, the victor of the Hundred Years' War. Joan of Arc, Poton de Xaintrailles' companion in arms was rumored to have stayed there.
"I absolutely fell in love with [her] when I saw [her]," Andy says – the same thing he said of when he first met his wife of over 40 years.
The Lenches now have a vineyard of their own, with their oldest vines dating back to 1962. They are making wines that legendary wine reviewer, Robert Parker, says is: "An excellent wine that sells for a song. Both cuvées from this well-run estate merit attention."
The Lenches entry-level wines are under the L'Orangerie de Carignan label and they vint Blanc, Rose and Rouge, all from young vines. Next is their Château Carignan signature wine which is a blend of 70 percent merlot, 15 percent Cabernet Sauvignon, and 15 percent Cabernet Franc from vines aged 25-30 years. Their premier wine is Château Carignan Prima, a 100 percent hand-harvested Merlot from the property's oldest vines, which are at least 40 years old.
Grand Vin Wine Merchants
As Andy and Frances shared the story of how their love of Bordeaux wine has shaped their lives, we sat and sipped their Prima, along with their daughter, Andrea Lench Simental, on the Lenches verandah at Lake St. Clair. Frances and Andy split their time between Château Carignan and their home in the woods that skirts the lakeshore, but their daughter Andrea, their son Andrew, and their families live here full-time and run Grand Vin.
Aside from the 120,000 bottles that are sold directly to the region of Bordeaux alone, the Lenches ensure that plenty is available here at home through the family wine shop. It's not just Château Carignan wine that is available downtown at the quaint wine shop that now shares their building with Left Bank Pastry, the French pâtisserie. It's all types of wine for all types of budgets – from $9 to $1,000 – and thanks to Andy's background of imports, Grand Vin can locate almost any wine desired.
Join Grand Vin during one of their popular First Friday tastings, where owner Andrea says for only five dollars tasters get to enjoy six different one-ounce pours. "It's a smattering of different wines," she says, "something for everyone. You'd start maybe with a sparkling, and then maybe two whites and three reds."
The First Friday events are a fun mix, but on the Third Fridays of the month, Grand Vin usually hosts a themed tasting. Bumping into wine-makers from our region and across the globe is a regular occurrence there, as are creative, complimentary tasting events like a sake tasting or an olive oil tasting.
The staff, though their breadth and depth of knowledge run as deep as the color of a glass of rouge, are unpretentious, friendly and amazingly helpful. Grand Vin also hosts private parties, (so long as you don't mind an occasional customer popping in to grab a bottle of their favorite), and can even attend your party or wedding to pour, educate and appreciate all things wine. Children are welcome in the shop – even for tastings.
Grand Vin does the majority of its business online, with a reported three percent of sales coming from local foot traffic. That doesn't mean they have a shortage of community philanthropy though. Grand Vin regularly donates "an experience of a lifetime" to charitable organizations like the Boys and Girls Club of Thurston County, where the opportunity to visit Château Carignan and to be hosted by the Lenches was up for auction.
"1986 was the first time I visited Bordeaux," Frances says, "and I was served a glass of wine with a bow-tie on it. I thought, 'Bordeaux wine is just too fancy.' But I've learned that you don't have to be afraid of it. Just because it's a fancy wine that ends in an 'x' doesn't mean it's not approachable."
See for yourself just how approachable it is by stopping in for a tasting or viewing their wide array of wines and events on their website.
Grand Vin Wine Merchants is located at 1003 4th Ave East, Olympia. You can also reach them at 360-350-4896.