The 4A South Puget Sound League has gained a well-deserved reputation as being a touch pass happy on offense the last few football seasons.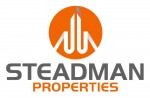 Puyallup, Curtis, Sumner, Rogers and Graham Kapowsin can all put up points in a hurry and usually do it through the air. With a league full of gunslingers at the quarterback position, in order to be successful, you need a strong secondary.
Luckily for Olympia High School, the Bears have such a defensive backfield this season.
Olympia, looking to rebound from last year's uncharacteristic 3-7 campaign, will field one of the 4A SPSL's most experienced secondaries as the Bears welcome back five players who started last year in seniors Jayden Dougherty, Reed Padget, Ben Krasnokutsky and Nico Bikongnyuy, and junior Jack Olsen.
"They're definitely one of our strengths right now. Having that experience back there is big, especially in our league," Olympia head coach Steve Davis said. "Obviously, just to have those kids with another year under their belt is fantastic. They've played a lot of downs together, and they're a pretty tight group off the field which makes it even better."
Krasnokutsky (5-foot-10, 180 pounds) and Padget (5-10, 160) are lockdown cornerbacks, Bikongnyuy (5-10, 160) and Olsen (6-4, 190) will play the hybrid strong safety/linebacker role, with the latter being the better run-stopper of the two, and Dougherty (6-0, 160) will once again control the entire unit from his free safety position.
"There has to be a special bond been defensive backs. The bond between our DBs is we've all been playing together for a really long time," said Dougherty, who was a second-team all-4A South Puget Sound League performer as a junior in 2018. "We've grown together as family. We're always supporting each other off the field and when we step on the field, the connections we have just makes us better. It brings so much energy to the field."
Few can speak on the connection the group has more than Bikongnyuy, who transferred to Olympia from Mount Vernon prior to the start of his sophomore year, a daunting transition made considerably easier due to his new teammates.
"When I first got here, I knew no one at the school and this group just brought me in and really helped me become comfortable with a new school and a new team," Bikongnyuy said. "We've been through a lot together. We're like brothers now."
Brothers who all have the same mindset when it comes to the physical side of the game.
"We all like to hit. Everyone is all for it," said Olsen, whose uncle, John Cook, was a standout for the Bears in the mid-1980s before starting at defensive tackle for the University of Washington. "We're a physical team. It's kind of the Olympia football mentality, get in there and get gritty."
Ask Dougherty what his favorite plays from last year were and you won't hear about an interception or defensive score, but clean, hard hits delivered by the defensive backs.
Don't expect any sort of drop off this season.
"We're definitely going to be a physical team again this year," Dougherty said.
The secondary isn't the only defensive unit that is welcoming back several experienced players as the defensive line will also be one of the Bears' strengths with juniors Tim Sellars (6-3, 240) and Kaden Reiter (6-3, 260) and sophomore Randy Neagel (6-2, 300) providing plenty of size and talent upfront.
"The D line this year makes me feel comfortable. It's a feeling I've never felt before," Olsen said. "I'm just excited to see what happens."
That just leaves the linebacking corps, which Davis described as being the youngest position on the team, but featuring, arguably, "the hardest working group on the team."
However, with such a strong starting secondary behind them leading the way, it shouldn't take long for the new linebackers to fully grasp what Bears football is all about.
"We always try to set high standards. We want to play to our highest level possible, every single down, every single quarter." Krasnokutsky said. "We go out to battle together every game. It's just an awesome thing to be a part of. It's all about the team here and once you realize the team is going to support you through thick and thin and make you better, it's just an amazing feeling."
The Bears open the season at Emerald Ridge on September 6 and will play their first home game at Ingersoll Stadium on September 13 against Sumner.
"I'm looking forward to this year more than any other year I've played because of the connections and bonds I've made with this team," Dougherty said. "And it's not even just the seniors or just the juniors or the sophomores, we're all connected as a team."