In 1912, just two years after women won the right to vote in Washington, the public voted in the first female statewide official. She was Josephine Corliss Preston who served as Superintendent of Public Instruction, based in Olympia, from 1913 to 1929. She ushered in an era of rapid change that transformed education from the one-room pioneer schoolhouse to the modern system.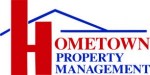 Josephine Corliss was born on May 26, 1873, to John Wesley and Josephine Kinney Corliss in Fergus Falls, Minnesota. At 14, Josephine began teaching in Otter Tail County. From 1891-92, she attended Carleton College, a preparatory school, in Northfield, Minnesota. Josephine moved to Waitsburg, Washington, where she married in 1893 Herbert P. Preston (1873-1955). The couple had no children and quickly divorced, but Josephine kept her married name. Preston taught four years at Baker Primary School and the high school in Waitsburg before moving to Walla Walla to teach in 1896. She earned a life diploma, the highest teaching credential in Washington, in 1904.
Preston became active in the Inland Empire Teachers' Association. She was appointed assistant county superintendent of schools for Walla Walla County in 1904 and was then appointed to fill the unexpired term of the deputy county superintendent. She ran for county superintendent and won, serving from 1908 to 1912.
In time Preston's ambitions shifted to the state level. Governor Marion Hay appointed her to the State Board of Education in 1911. The next year, she won the Republican nomination for Superintendent of Public Instruction. Although some in her party questioned if a woman could do the job, in the main election such questions became moot as Preston's opponent was Mary Monroe, a female democrat from Spokane.
Preston came to Olympia and took office in January 1913, succeeding Henry B. Dewey. She inherited a school system in transition. When she took office, most students did not graduate or even attend high school and most teachers were unmarried young women with little professional training who quit when they got married. Many schools had only one or two rooms with grades taught together.
By the time Preston left office, the school system had grown exponentially. Students were required to attend high school and her department's yearly operating budget had risen from $13,357 in 1913 to $102,400 in 1928.
Preston worked for many educational issues during her time. She especially concentrated on improving the quality of education, particularly in rural areas. These included tougher teacher certification standards to improve quality of instruction. In 1917, all teachers were required to be high school graduates and attend at least a quarter at a Normal (teachers) school. In 1927, teachers were required to graduate from both high school and a two year Normal school program. To retain teachers, she also helped create a teacher retirement fund in 1922.
But her greatest passion lay in rural education, which was her own background. As part of the "back-to-the-farm" movement, she sought to halt the migration of people into the cities by revitalizing rural life. She encouraged school consolidation, closing and merging districts to form centralized, larger districts. These districts had more money, could separate grades and form high schools. In the 1915-16 biennium, there were 32 consolidated districts in the state which mushroomed to 240 in 1918 and 396 in 1929.
To attract rural teachers, she pushed for the creation of cottages for teachers (or "teacherages"). Rural teachers often were forced to board with local families, a situation that could be stressful and difficult for both parties, a problem she had encountered as Walla Walla County Superintendent. Having a cottage would encourage teachers to come to rural areas, especially married male teachers. Preston worked for legislation allowing tax money to cover costs of these buildings. By 1915, 108 had been built and by 1927 there were 452. She helped campaign for these buildings nationally.
Feeling that the curriculum prepared students for city life rather than rural life, she promoted vocational and agricultural education in schools. She also worked for a broader use of school facilities, transforming them into community centers for fairs, public meetings and other events.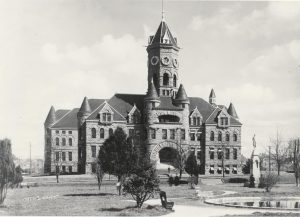 Preston was a strong, if autocratic leader. As Gary Gordon Rude, who authored the dissertation "Josephine Corliss Preston: A Study in Educational Leadership" (the only major biography of Preston), stated: "Preston was a complex woman in a period of time not totally receptive to women in leadership roles."
According to historian Lynn Erickson, Preston's staff sometimes called her the "duchess."
She was also active on the national level, serving as National Education Association vice president from 1914 to 1915 and president from 1919 to 1920.
Preston lost the 1928 Republican primary election to longtime political rival Noah Shoalwalter. She left office in January 1929, retired, and moved from Olympia to Burton on Vashon Island. This strong education advocate died on December 10, 1958. Her life can be summarized by a statement she made in her 1921 primary campaign brochure: "I have a deep and abiding interest in the children of this state and in building a school system that makes our boys and girls worthy American citizens."