Having a young child leads many parents to find activities they can do together. A trip to the park or a visit to the Hands on Children's Museum is always at the top of the planning list in Thurston County. What if you and your child could attend an engaging activity that not only promotes social/emotional growth, but also harnesses the spirit of giving back to our neighbors? The Child Care Action Council is doing just that through their Caring Kids program.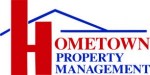 "I have my daughter, Hannah, and it was hard to find any volunteer experiences for young kids," explains Child Care Action Council Development and Communications Manager, Melanie Kincaid. "We wanted to fill that void and get more help with family volunteer programs. Young kids just aren't given many opportunities to give back even though they are interested in doing just that."
What started as a grant writing position for Kincaid quickly developed into serving children in a different way. "I wish I worked here when my daughter was young. I didn't know my options as a parent or how much of a voice I could have. We are focused on early learning overall and making changes to the systems so parents have easier access to help. This volunteer program for children fits right into our focused goals."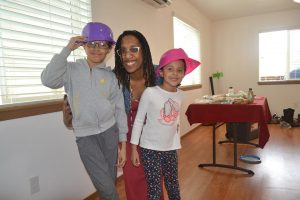 Since November 2018, Caring Kids brings up to 30 children ranging in ages from 2 to 12 years old to community building events on a monthly basis. "We've partnered with some really great organizations, including Safe Place, The Thurston County Food Bank, Puget Sound Estuarium, South Sound Habitat for Humanity, Capital Land Trust and GRuB," says Kincaid. "We've done some really cool projects including a beach clean-up, working at the food bank and working on a farm. It's always something different that gives back directly to our community. We want to create volunteer experiences so they can be inspired to keep doing that later on in life. It's important to instill at a young age so it can have a greater impact on their life. We want children to be good stewards to our community."
Making it a fun experience for the kids is a big part of the program. "We start every event with a book that mirrors what we are doing for the day," explains Kincaid. "The kids get really excited and connect to the work through these stories. The projects we choose to do are usually of high interest for a wide range of kids. We want to make sure they are excited about what they are doing. We also provide a snack at each event and that is always a popular point in the day."
"It's actually an amazing opportunity," describes parent and Caring Kids volunteer, Malyssah Halderman. "I wanted my son to be involved in our community. My son still talks about his first experience out at a farm. He got to learn farming, talk about how food grows and where the food is going. In this case, it was going to the food bank. This led to our first conversation about serving people that may not have fresh produce to eat. It was neat to watch the wheels turn as he realized he was directly helping those in need."
Family experiences to volunteer are few and far between and that is where Caring Kids really shines. "It seems wrong to not be able to get involved as a family," says Halderman. "It's a great way to spend an afternoon. The kids are all really sweet and work together across the different age levels. It builds a kind community for parents and kids alike! I want my kid to see what giving back looks like and how we help our neighbors. I want to foster that feeling of excitement to help others so as he becomes more independent and makes his own choices that he will choose to be an advocate for others. We always talk about wanting to raise our kids to go out there and be kind to each other. This program really does just that."
For an updated calendar of volunteer events and online sign up, check out the Caring Kids Facebook page.