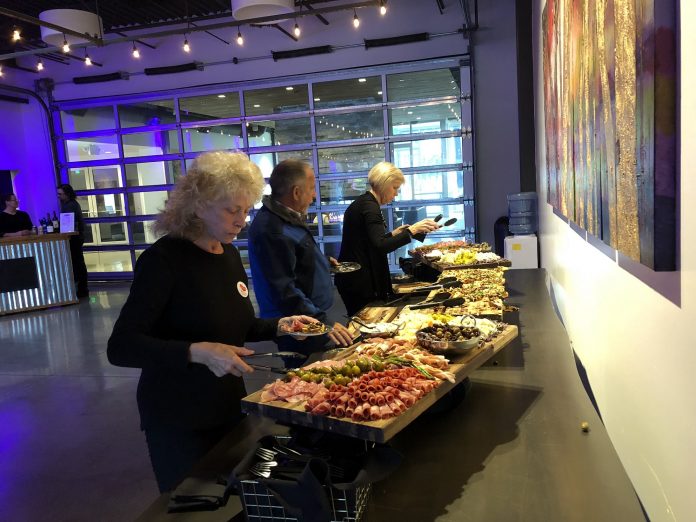 Eating out is an easy, decadent treat. But even better is savoring the Olympia Master Builders' annual Tour of Homes Chefs on Tour event. This year grab tickets early and enjoy a night out on the town…literally.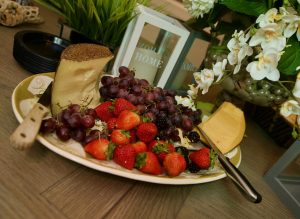 OMB Communications Director Jill Williams loves the progressive format. "The Chefs on Tour experience is one-of-a-kind," she says, "and one that you won't want to miss. It's like five fabulous cocktail parties all rolled into one event! Perfect for date night, an opportunity to host your clients, or for a fun night out with all your friends."
Part of the Tour of Homes weekend, Chefs on Tour is the perfect pairing. Like wine and cheese or coffee and chocolate, "each builder and chef team have the chance to be creative in their own way by providing a unique experience to their guests."
The 2019 partnerships are Dickey's Remodel & Repair with Bittersweet Chocolates, Dunamis Interiors with Dillinger's, Gotti Sweets and Sandstone Distillery, Granite Gallery with Ricardo's Kitchen + Bar, John Erwin Remodeling with Wildfire BBQ, and The Village at Mill Pond with Gather Gastropub.
Janet Kenney, a repeat attendee who always brings a large group of friends along, says "This is one of the best events I've ever attended in Olympia! Thank you for bringing it to us and featuring the stars, builders and chefs in our community. It is nice not to have to drive to Tacoma, Seattle or Portland for an event of this caliber."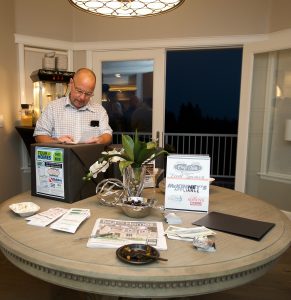 None of this would be possible without dedicated, hardworking sponsors. Elite Cleaning of Washington restores properties to showpiece perfection after the Tour of Chefs and before the Tour of Homes. And McKinney Appliance and Olympia Federal Savings are the weekend's keynote supporters.
Chefs on Tour takes place from 4:00 p.m. to 9:00 p.m. on Thursday, September 19. Tickets are $30 and with each one you'll receive a detailed map and suggested route. Last year sold out quickly so buy yours now.
Sponsored