The year Momoyo Crane was born, Herbert Hoover was president, the first demonstration of color television was held and the stock market spiraled into a prolific crash. It's history that tells us that was 90 years ago – not a look at Momoyo. This spry, fit and convivial woman is celebrating her 90th birthday this month.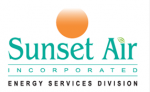 She attributes that fitness to her participation in Olympia Parks, Arts and Recreation's Women's Fitness class at the Olympia Center. She's been going three days a week for nearly 27 years. It wasn't a doctor's order that she take up a fitness program – just a personal desire for her to get her body moving, get out of the house and meet people, and ultimately to keep herself healthy.
"When I started taking the class, it only cost 12 dollars," she reports. That was back in 1993 when Momoyo was in her early 60s, still working out of her home as a seamstress. Her business bustled on just word of mouth, and for over 20 years she sewed all of the gowns for the Capital Lakefair Royalty Court. She worked until age 75 when she semi-retired, and not until age 80 did she finally decide to put away her needles and thread for good.
Now, at 90, Momoyo fills her time calling on her friends, dining out, being active in her church and spending time with her children. Of course, she also reserves plenty of time for exercise because to her, it's a key component in achieving a long and healthy life.
Momoyo was born in Kyoto, Japan, an ancient city steeped in culture. She lived there until 1959 before moving to the United States with her husband Charles and their two-month-old baby. Charles was an American soldier, and at first, Moyomo says, her parents weren't fond of her choosing a non-Japanese mate. "Once they got to know him, they loved him," she recalls, and jokes that they'd eventually come to blame her for all wrong-doings because they were so fond of Charles. Longevity seems to be a theme in Momoyo's life, as she and Charles were married for 58 years and 5 months and her birthday at the end of this month marks 47 years in her home.
In grade school in Japan, she grew up during wartime. "We didn't have this, and we didn't have that," she says, "and we weren't allowed to study English."
And she certainly didn't have the luxury of taking fitness classes or playing organized sports, even though she says she's always been athletic. "I just love sports," she says. "Even now, I go and watch the Mariners play, or watch football on T.V. My husband didn't watch them, but I do."
Momoyo says she and her husband were very different. He was reserved and liked the comforts of home, and, "I want to go out and meet people," she says with a grin.
The camaraderie that comes with organized sports is the same that you'll find in the Women's Fitness class, and getting out and staying active has netted Momoyo many friends from the class over the years. In addition, she's also gotten some of her other friends to take the class with her – they joke that the City should be paying Momoyo as a spokeswoman instead of her paying for the class. "Some people have passed on," she says. "Some have given up coming." But not Momoyo.
When asked if taking the same class for nearly three decades gets boring, Moyomo says, "No, not really. The class is nice and just right for me." She says that over the years the class and the routines have varied depending on instructor. Her first instructor, Maureen, taught the class for over 20 years.
Her current instructor, Anne Haschka, says, "No doubt genetics, overall lifestyle and attitude contribute to her ageless youth. But so does her willingness to try new things – and always with a smile. I was surprised to learn her age, because you'd never know it from how well and beautifully she moves. She's my hero. We should all be like Momoyo when we grow up!"
Momoyo knows all of the routines by heart, and you could say that participating in the class fills her heart. When asked what she thought her life would be like if she wasn't attending this class she says, "I don't know. I can't imagine what it would be like to be a couch potato. I'm not that type." She's certain though, that if she didn't have this class to keep her fit, she'd be doing it at home.
Momoyo uses a three-pound weight in each hand when she's exercising, "No way can I do the five pound – that's too heavy!" she says. She also feels very fortunate that after all of her years of sewing she does not have any arthritis in her hands. With a nearly perfect posture for her age she attributes much of her good health to her fitness routine.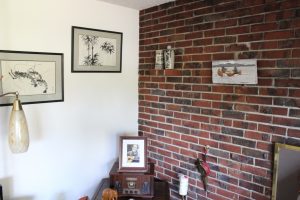 She still follows a traditional Japanese diet, (mostly at lunchtime) with some American foods sprinkled in. When asked about the antique sake bottle displayed on her wall next to an Olympia Beer stein, she says, "One Japanese, one American. I don't like sake though. I like an American cocktail!"
It's hard to not be impacted by Momoyo when you meet her. Her infectious smile, warm demeanor and unbridled laughter light up the room – or in her case, the gym.
Happiest of Birthdays, Momoyo! You make 90-years-old look incredible.