If you ever doubted the claim that pickleball was the fastest growing sport in the United States – a declaration supporters of the activity have boasted for quite some time – all you had to do was look to the parking lot at Lacey's Rainier Vista Community Park during the first weekend in August to confirm just how true that statement is.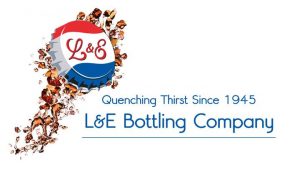 Parking spots were at a minimum even during the early portion of the a.m. with many forced to seek out alternative accommodations, such as lining their cars along the side of the streets leading in and out of the recreational area.
Yes, there was soccer and other activities taking place, but it was clear most were there for one specific reason – to participate in the Washington State Senior Games pickleball tournament.
More than 300 players, hailing from Washington, Oregon, Idaho, California, Arizona, Nevada, Texas and British Columbia, competed in the 19th edition of the annual tournament August 2-5 with several local athletes taking home hardware, highlighted by Tenino's James Morton and Olympia's Qui Pham capturing men's singles championships and Ron Marcoe of Lacey and Chris Haefer of Olympia teaming up to win gold in men's doubles.
According to the USA Pickleball Association (USAPA), pickleball has experienced a staggering 650 percent increase in players over the last six years. Washington has certainly followed that upward trend as evident by the 332 registered players in this year's senior games – a significant jump from the 20 or so who played in the inaugural event in 2001 – and reinforced by the fact the City of Lacey added new pickleball courts at Rainier Vista Community Park in October of 2017 to keep pace with the rising local interest in the sport.
There was no shortage of action at the new venue as the event featured tournaments for men's singles, women's singles, men's doubles, women's doubles and mixed doubles in six different age groups ranging from 50-54 years old to 75 plus.
The 62-year-old Morton successfully defended his title in the men's singles 60-64 age group this year. Playing in the 3.5 skill level, Morton swept all four of his opponents en route to winning his second consecutive championship.
Morton opened his title run with a first-round win over Bob Boss, winning 11-4, 11-9. The nine points marked the most Morton surrendered during tournament play as he overwhelmed his competition. After besting David Combs, 11-2, 11-3, in the quarterfinals, he knocked off Bob Bowling, 11-4, 11-5, in the semifinals before facing Boss in the finals.
The rematch was once again all Morton as he put away Boss, 11-5, 11-4, in the championship round to secure a second straight gold medal.
While Morton faced little resistance during his title romp, Marcoe and Haefer, who competed in the 70-74 men's doubles, rebounded from an early setback to triumph in their tournament.
After knocking off their first opponents in straight sets, Marcoe and Haefer dropped their second match to the team of Ralph Sanders and William O' Brien. After being edged in the first set, 14-12, the team fell, 11-2, in the second.
Undeterred Marcoe and Haefer responded by winning their next four matches, setting up a return showdown in the semifinals against the duo that vanquished them earlier in the day. The first set went very much the way of how the first meeting ended with Sanders and O' Brien securing an 11-4 win.
Marcoe and Haefer responded by winning the next two sets, 11-0, 11-3, to advance to the championship round where they defeated Tom Rutledge, a member of Lacey's Jubilee Pickleball Club, and Joe Gilfillan, 11-5, 11-9 and 16-14 to pick up the gold.
Marcoe and Haefer both finished the tournament as dual medalists, as Marcoe finished second with partner Helen Stolz in the 70-74 mixed doubles division, while Haefer collected a bronze medal in the 70-74 men's singles tourney.
Pham defeated Dave Alexander to win the gold medal in the 50-54 men's singles division. He also teamed up with Tumwater's Buster Leyva to finished third in the 50-54 men's doubles. Leyva joined Pham as a gold medalist after teaming up with Kimberly Brumfield to finish first in the 50-54 age division of the mixed doubles tournament.
Dean Wiese of the Olympia Pickleball Club collected a gold in the 60-65 mixed doubles with Debbie McRobbie and a silver in the 60-65 men's doubles with Robert Shewfelt, while Diane Davis, who is a member of Olympia's Lost Lake Picklers, was second in the 65-69 women's singles.
Additional local medalists include Ray Boyajian (first, 55-59, men's singles), Jim Reinhold (second in both the 65-69 men's singles and 60-65 men's doubles), Beverly and Danny Ballesteros (second, 60-64, mixed doubles), Clint Parker (third, 65-69 men's doubles), Kathy Schmitt (third, 50-54 women's doubles), Nedra Darnell (third, 65-69 women's doubles) and Kathleen McGowan (third, 50-54 women's doubles).