Katie Cunningham and her Tumwater High School fastpitch teammates ended a seven-year trophy drought by placing fourth at this year's Class 2A state tournament.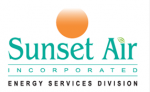 That wasn't the only hardware the senior would collect during her final season with the Thunderbirds, however, as she was also honored as the 2A Evergreen Conference's Co-Offensive MVP.
"Every day, we knew what we were going to get from Katie both physically and mentally," said Ashley Andrews, who capped her second season at Tumwater by being named the 2A EvCo coach of the year for a second straight year. "She never took a pitch off. Katie expected to perform to the best of her ability every day and that confidence and fearlessness projected to the rest of the team and drastically heightened our play."
Cunningham, who shared the award with W.F. West junior Ashlyn Whalen, hit .491 with 25 RBI and 8 home runs, helping Tumwater to a 22-7 record and a return trip to state following a one-year hiatus.
"At the beginning of the season, Katie promised the team that she would bring fearlessness to every practice and game this season," Ashley said, "and when you look at the 'big' moments that often overwhelm athletes, Katie truly stayed fearless and simply got the job done."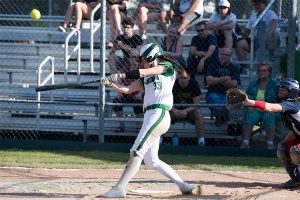 The T-Birds placed five players on the first-team all-conference squad and one player on the second team.
Tumwater seniors Ellaney Jelcick, Nikole Schock, and Myiah Seaton were joined by junior Ashley May and sophomore Emmi Clarke as first team recipients.
Jelcick had a conference-best .581 batting average, driving in nine runs with a home run and eight stolen bases while registering a .640 on-base percentage.
"Ellaney brought fun and spunk to this team," Andrews said. "She helped lead this team in more ways than she knows. When you have a senior, who invests in the underclassmen, making them feel wanted and needed, despite their roles, it allows you to have a team that truly plays together. Ellaney helped make that our reality this year."
Joining Jelcick as a first-team all-EvCo selection was Schock, who hit .457, and Seaton, a .490 hitter in 2019.
"Nikole has brought so much light to this program. Her servant warrior heart has transformed this team and made us better. Nikole didn't care what position she was playing, where in the lineup she was hitting, as long as she had an opportunity to help our team win," Andrews said. "Myiah brought a fierce competitiveness to our team every single day. No one wanted to win more than Myiah. Every team needs someone like that and Myiah delivered for us."
Along with Seaton, May and Clarke became repeat first-team all-conference picks. May battled .432 with 18 RBI and three homers. Clarke had a .519 batting average with 23 RBI and finished the season without registering an error.
Junior Savannah Owen was the lone T-Bird to appear on the second team.
"These seniors, along with the other four, changed Tumwater fastpitch and I am truly grateful for each of them and their contribution, not only to Tumwater fastpitch, but to Tumwater High School," Andrews said. "They have made us all better. It was absolutely magical to be a part of something this special this year."
Tumwater secured the fourth-place trophy at state after winning four consecutive loser-out games. The T-Birds opened the tournament with a 7-6 loss to Sehome in the first round. They responded by defeating Sequim (6-3), Ephrata (13-3), Eatonville (9-4), and Sehome, 8-6 in the rematch, before losing in the placing round to Ridgefield (8-2).
"We challenged the girls to do their job. They each have a role and each role is different, and unique, but very much needed. They simply bought in, came together and fought," Andrews said about the team's performance at state. "Again, it was about the success of the team. No one cared who got the big hit as long as the team won. That's what wins games at state. To say I was impressed with the fight and grit this team showed would be an understatement."
W.F. West freshman Kamy Dacus was named the conference's pitcher MVP. Of the 13 players who made the first team or received MVP honors, six were from Tumwater and five were from W.F. West, which finished second at state. Aberdeen and Centralia each had one player earn first team honors.
Rochester had two players on the second team in senior Delaney Glazer and sophomore Faith Kennedy.