It's time for hot dogs, cotton candy, flags and fireworks! Celebrate 4th of July in Olympia, Lacey, Tumwater and throughout Thurston County with fireworks, parades and festivals. Since some fireworks shows are on different days, you don't have to choose just one night of spectacular aerial displays. You don't have to wait for the sun to set for the fun to start though! Fourth of July parades and festivals in Thurston County are not to be missed and give your family an entire day (or days!) of patriotic fun.

Planning on having a firework show at home? Be sure to check out the Washington State Patrol's guidelines and information resources on which Thurston County cities have firework bans and/or restrictions.
July 3
Lacey Fireworks Spectacular & Freedom Concert
Wednesday, July 3
4:00 p.m. – 11:00 p.m.
Rainier Vista Park: 5475 45th Ave SE, Lacey
Free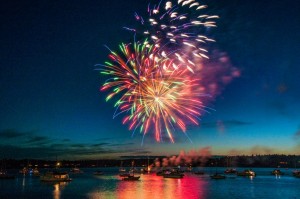 The City of Lacey always pulls out all the stops for the Lacey Fireworks Spectacular. This family-friendly event includes plenty of food vendors, free activities from open until 9:30 p.m. and a Kidzone. The Kidzone is full of fun activities including a giant slide, obstacle course, bounce houses and more – plenty for the kids to do while waiting for the fireworks and all free! The Kidzone closes at 9:15 p.m. Be sure to catch the 133rd Army National Guard Rock Band, Full Metal Racket, at 5:00 p.m. and Heart by Heart, a Heart tribute band featuring two members of Heart as 8:00 p.m. The big finale starts at 10:00 p.m., with the Lacey Fireworks Spectacular.
This free event has on-site parking opening at 3:00 p.m., though you can walk or bike-in earlier than that if you wish. If you want to avoid parking crows, take an Intercity Transit bus for free! Just tell them. "I'm going to the fireworks." More information from Intercity Transit here.
South Sound Speedway Fireworks
Wednesday, July 3
6:30 p.m.
3730 183rd Avenue SW, Rochester
The roar of engines pairs wonderfully with the boom of fireworks and South Sound Speedway has both this Fourth of July! Head out to Rochester for adrenaline-fueled racing and then a firework show following.  The show starts at 6:30 p.m. and includes Wes Rhodes super late model 126, Hinkle Homes hobby stocks, Cut Rate Auto Parts baby grands, and Olympia Overhead Doors tuner cars.
Admission is $22 for adults, $20 for teens (13- to 17-years-old) and active military, $10 for children (6- to 12-years-old), and free for children 5-years-old and under. Follow them on Facebook for details, and directions.
July 4
Fairways & Fireworks Fore on the 4th Fun Run
Thursday, July 4
8:00 a.m.
Tumwater Valley Golf Course: 4611 Tumwater Valley Drive SE, Tumwater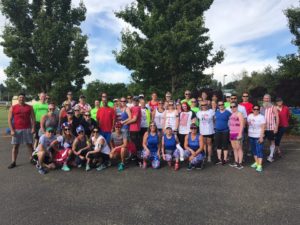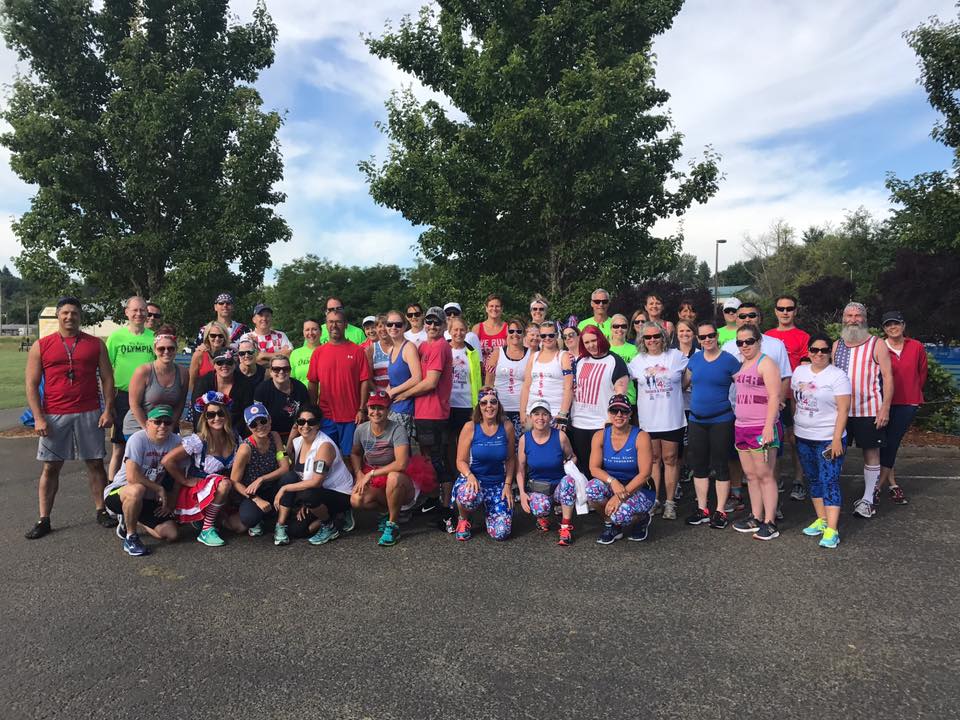 Get in some exercise so you can eat more hot dogs and pie later with the Fairways & Fireworks Fore on the 4th Fun Run. This 4-mile fun run/walk goes along the Tumwater Valley Golf Course cart path and fairways. Check-in begins at 8:00 a.m. and the run starts at 9:00 a.m. $20 for adults and $10 for children 17-years-old and under. Funds raised support golf programs for low-income youth in our community.
River's Edge will also serve a special breakfast buffet following the run for additional cost. For details, contact the Pro Shop at 360-943-9500 or the Parks & Recreation Department at 360-754-4160.
City of Tumwater's 32nd Annual Independence Day Parade
Thursday, July 4
11:00 a.m.
Free
Tumwater's 32nd Annual Independence Day Parade will be held on Thursday, July 4 with the theme: "As We Live, We Grow: Celebrating 150 Years." This year's parade theme celebrates Tumwater's Sesquicentennial; 2019 marks 150 years since the city's incorporation! The parade starts at the corner of Capital Boulevard and Lee Street, moves south on Capitol to Israel Road, then turns west onto Israel Road, past City Hall, and ends at the Linderson Way intersection. For more information visit the City of Tumwater's website.
Freedom Fest
Thursday, July 4
11:00 a.m. – 10:30 p.m.
2013 N 3rd Street, JBLM via the DuPont Gate
Free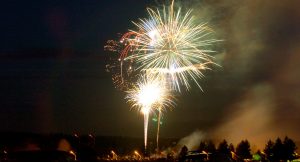 The Freedom Fest is a public event at JBLM, full of concerts, food, activities, music and more! Highlights include headlining act Eddie Montgomery from the iconic country band Montgomery Gentry, the Classy Chassis Car Show, crafts and games for the whole family and of course, more fair food than you can possibly eat! There will be a salute to the Union with America's First Corps Band that you won't want to miss either. There will be music from 11:00 a.m. to 8:00 p.m., so there will always be something to listen to while you hang out, play games and eat your fill. The Kids' World Stage will have plenty of fun things for the kids, including game and magic chows and a reptile showcase.
Artesian Family Festival & Thunder Valley Fireworks Show
Thursday, July 4
6:00 p.m.
Tumwater Valley Golf Course: 4611 Tumwater Valley Drive SE, Tumwater
Free, parking $10/car
If you are looking for Fourth of July Fireworks in Tumwater, look no further. The Artesian Family Festival and Thunder Valley Fireworks show is an annual firework show that is great for all ages! There is music, games and food to keep you occupied until the show starts. Pets, alcohol or personal fireworks are not allowed at the festival. Gates open at 6:00 p.m. Fourth of July fireworks start at 10:15 p.m.