It was another project, another assignment. And an excited class of students couldn't wait.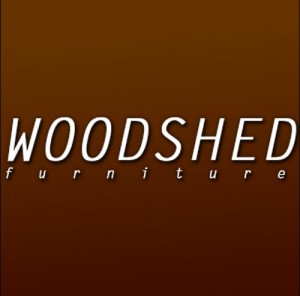 The objective in Jenny Field's space and flight science class at Tumwater Middle School is just like every other class taught in the school. It's to learn.
But this learning process is put more on the shoulders of each student, not the teacher. This class is built more on completing tough projects, not on listening to lectures.
"That's what I like about it," said Brayden Golder, an eighth grader in the class. "I like it because it involves science and space. I like aero dynamics and how the flight and the thrust propel an average airliner into the air, or a rocket into space. I like that."
Throughout the semester, Field has her 27 students investigate and complete numerous science projects. And her students approach each assignment with the same excitement. Recently, the assignment was to help a man stuck on mars take a rover to a certain launch pad to get off the planet. The challenge – the rescue project – was to design and build a rover that was made of paper and propelled by a balloon.
To help kick off this project, Field told her class about Newton's three laws. To complete the project, the students had to put those laws into effect in a real life challenge.
"The idea is to take this knowledge that you have and be able to apply it to a brand new situation that doesn't really make sense to you," Field said. "But how can you take what you've learned and put it into a Martian. How do you get the Martian off of Mars?"
Students who finish first get a little prize.
Field's flights and space class is considered to be an exploratory class. That means it's a chance for kids to do something they wouldn't regularly get to do in a science classroom.
"Which is exciting and at the same time a little scary because they have no idea," Field said with a smile. "It's so project based."
Field gives her students a situation and they have to solve it. The problems are real life situations. Field doesn't give her students hints on how to do it, other than introducing laws of science. It's up to the students to apply them.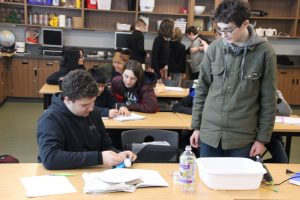 "Yes, and they're really having to reach back into their brain," Field said. "They have to think about how that piece is going to work."
In addition to projects, Field also hands out quizzes. Last week, her students took a test on Newton's law and they were graded on how they sketched a picture that showed which direction an object would move based on the size and direction of the arrows.
Students work in small groups as they design, build, test, and modify their projects. In addition to designing and building a space vehicle, Field's students also have to film a presentation of their project.
One of the bigger projects in their class was when the students spent over a month designing a flying machine. They were given basic outlines. One group had to build a hot air balloon. The hot air balloon had to have certain things involved with it. It had to travel a certain distance.
"They're pretty unlimited on supplies as far as what's available to them," Field said. "They have to research a hot air balloon. How does a hot air balloon work? What do I have to do to make a hot air balloon work? Then they have to build it."
After building, the students had to record their project at work and created a commercial about their hot air balloons. "That gets them into the computerized piece and we use a free product called We Video," Field said. "And they have to create a two or three minute info commercial about their product and try to sell their product to other people."
That's another skill taught in this science class – communication. It's that engaged role students have to play – completing a science project – that appeals to the students.
"It's fun to learn in because she engages the kids a lot," said Jasmin Okrakel, an eighth grader in the class. "It's not like we're sitting through a whole lesson because we'll be doing things during lessons. It's very engaging. So it makes learning better. Because no one talks for an hour."
It's not a long lecture, it's students studying, engaged actively in another science project. And Okrakel said that's the neat thing. Students aren't given the answers. They have to find them.
"That's fun," she said.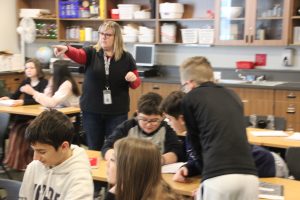 This is the second year of this flight and space class at Tumwater Middle School. Field had to take a training class in the summer to prepare her for the class.
"Jenny's class is fascinating," said John Wilcox, Tumwater Middle School's principal. "She can tell you best what the class is about. What I know is she does a great job of involving students."
That appeal involves a wide spectrum of students at Tumwater Middle School.
"Students with high ability and students with lower ability are in the same class," Wilcox said. "She makes that available to everybody. It's a project-based class. They just do a lot of fun projects. They are very practical."
Students aren't given clear answers, only problems to solve along with the tools to discover. Through experiments and through robotics, this class helps fuel students' passion for invention and discovery as they engage in hands-on projects. And it can be shaping and forming tomorrow's science engineers.
It's teaching students how to investigate and explore on their own.
"And there's a lot of good skills learned in how to work in groups effectively," Wilcox said. "It helps with the whole idea of collaborating with other people."