Upon entering Sandra Guth's tutoring office, I am met with a homey warmth, and feeling of comfort and belonging in the space. Her second story office has big open windows that look out to the fields and the treetops. It's a quiet setting without distractions's . Sandra is equal in her calm yet upbeat, enthusiastic and fun presence. You know that this is a space where learning is accomplished amid the large work space, shelves of books, literacy tools, and various vessels of writing implements.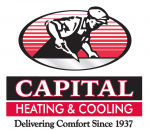 Sandra is a tutor. But reading therapy is not like ordinary tutoring. In this office, Sandra conducts numerous hours of sessions with countless students in Thurston County, who have dyslexia or other reading challenges.
Sandra attended Oberlin College to study biology. She got her first experience teaching children environmental education through a non-profit at Yosemite, after doing work with the National Park Service there. Teaching kids was a natural direction, and gave Sandra the drive to eventually come to The Evergreen State College in Olympia, where she received her Master's in Teaching degree.
Sandra's historical repertoire includes teaching at a small private alternative elementary school in Seattle, teaching overseas at the Tokyo International School, and at a public school in Seattle.
"I started getting all of these students who were obviously smart, and they were having trouble with reading," says Sandra of the public school setting. "If you read to kids and expose them to literature, and get them to love language, they will learn to read," she explains about a common approach to reading in many schools and some teacher training programs at the time. And though this approach is very important to a literacy curriculum, it was clearly not enough for numerous kids Sandra was instructing.
After many years teaching for Seattle Public Schools, a reading specialist was hired, and Sandra approached her. "She explained to me that there are these various cognitive processes that vary the ability to read. And she was able to predict what the underlying processing skills might be that were holding up a child. And she had ideas for how to teach to those."
That was a moment of realization for Sandra, that she could utilize those teaching tools to support student success with reading.
Sandra was offered the contact information of where she could train. So there, on her break in the library at school, Sandra called a woman named Laura Rogan, who authored the program, Wired For Reading. And in their 30-minute conversation, Laura picked up on Sandra's passion to support kids in reading, and invited Sandra to apprentice with her. After extensive training, Sandra became certified to teach reading in Washington public schools, has some training in speech and language pathology, special education, education assessment, and is current on a host of dyslexia trainings. She is a Certified Wired for Reading Specialist.
It is likely that some of the students who Sandra was teaching at the public school, had a reading disability, or dyslexia. One in five students in the nation has some form of dyslexia, according to The International Dyslexia Association.
What is Dyslexia?
According to the International Dyslexia Association: "Dyslexia is a specific learning disability that is neurobiological in origin. It is characterized by difficulties with accurate and/or fluent word recognition and by poor spelling and decoding abilities. These difficulties typically result from a deficit in the phonological component of language that is often unexpected in relation to other cognitive abilities and the provision of effective classroom instruction. Secondary consequences may include problems in reading comprehension and reduced reading experience that can impede growth of vocabulary and background knowledge."
Check out their fact sheet for more detailed descriptions of dyslexia.
Sandra explained that dyslexia is different for all students. All kids bring strengths to the process, and not all kids respond to intervention at the same rate or in the same way. "It depends on things like their overall language skills, other conditions (like ADHD) that might be present, and the age at which they begin intervention. And, of course, how severe the problem was to begin with."
What might parents keep an eye out for?
Late talking
Pronunciation problems
Slow vocabulary growth, unable to find the right word
Difficulty rhyming
Days of week, alphabet, months of year difficulty
Confusion with concepts like: before/after, under/over
Difficulty naming colors, numbers, letters
There is Hope
Thankfully there is new legislation that says that all students in first grade have to be screened for dyslexia. School-based intervention must be provided starting in the 2020-21 school year. This is a big step, because the state did not recognize dyslexia as a barrier to learning some years ago.
Intervention
Early intervention is the key for students with dyslexia to go on to have success as readers. Sandra stated, "Studies show that exponentially less intervention will be required to bring a first grader up to speed than a fifth grader."
Because dyslexia is not a medical diagnosis, a doctor or pediatrician will not evaluate or assess for it. The International Dyslexia Association recommends that assessment be conducted "by team of qualified professionals who have had extensive clinical training in assessment as part of a graduate degree program. Professional clinicians who assess Specific Learning Disabilities (SLD) and dyslexia may have M.A., M.S., M.Ed., Ed.D., or Ph.D. degrees in education, reading, speech language pathology, school psychology, psychology, or neuropsychology."
Why Wired for Reading?
Sandra describes that "good dyslexia intervention will address phonological processing. It will do systematic, structured, sequential and multisensory phonics instruction. In order to benefit from the intervention, you do not have to have a dyslexia diagnosis."
The National Reading Panel says that the best reading instruction incorporates: phonological awareness, phonics, vocabulary, fluency and comprehension.
Wired for Reading is structured, sequential, and multisensorial in those. Because it is unscripted, this allows for the teacher to use their own experience with a student to carefully design instruction. Wired for Reading gives the reasons for why there are rules to reading and spelling in the English language.
"Wired for Reading is not the only program that can work. There are many including Barton, Wilson, Slingerland, and Lindamood-Bell and others that can work well. Studies show that many approaches can work if taught by a professional who knows something about how brains learn to read and about the deep structure of the English language."
Sandra, in particular, uses stories, games and drawings, as well as acting and movement to get those rules cemented for students; and create individualized instruction. She draws on the gifts and creativity of a child's nature in doing so. She takes a multisensory approach, to create pathways of connection in the brain for learning. It's very kid friendly and engaging.
Sandra's use of kinesthetic experiences to make the sounds within words something a child can feel, and not just hear, supports kids to have a much easier time making sense out of phonics.
Aside from career as a reading therapist and tutor, Sandra enjoys spending time with her family, hiking, camping, and cross-country skiing. She loves to travel, write, and make things with her hands.
Other Resources
Slingerland Institute for Literacy
Barton
Wilson
Lindamood-Bell
Orton-Gillingham Institute for Multi-Sensory Education
Dyslexic Advantage (Blog)