In theory, public schools are supposed to be level playing fields, with every child having equal opportunity to achieve success. In practice, that's not always the case, especially when it comes to technology. For all of the students who own iPads, laptops, and other mobile devices, there are also those who not only lack computers ,but also lack internet access at home.
The Olympia School District wants to change that. On February 13, voters will decide on a $35.4 million safety and technology levy proposed by the district's school board. The measure would fund new and continued technology and safety initiatives district-wide, including expanding the number of computers to a one-to-one model in grades three through twelve and one computer for every two students in kindergarten through second grade.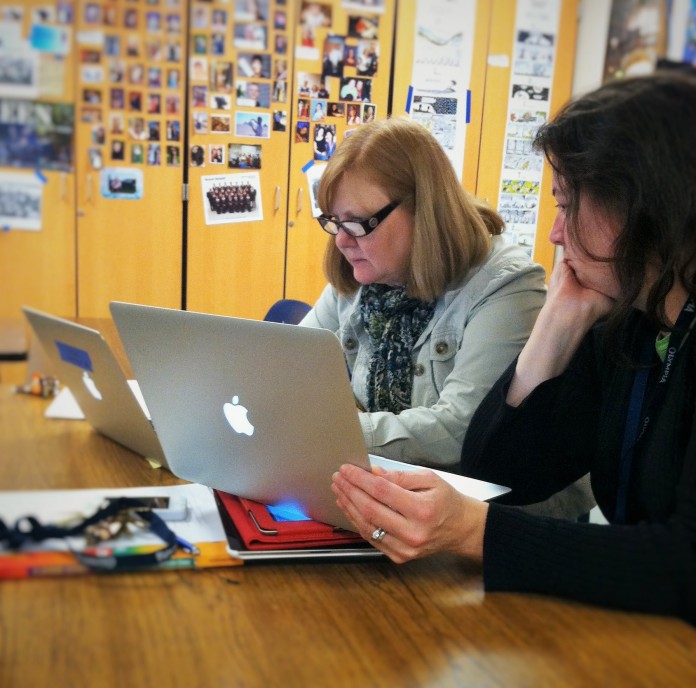 "The one-to-one component of this technology levy is critically important to our equity work," says Superintendent Patrick Murphy. "Every student will have access to a device grades 3-12 and at grades 6-12 there will be a take-home device." Boston Harbor Elementary School teacher Matt Hazel believes the levy will create greater parity in the district. "Not every student has access to computers in the classroom or at home," he says. "This ensures that all of our students will have the same opportunities going forward."
Aside from providing hardware, the levy would also create individual or collective hotspots in parts of the community where students currently lack internet access. "It's all included in this levy and we're very excited about that," says Murphy.
Funding would also enhance safety district-wide through a new paging and intercom system in all schools, updating from analog to digital radios on school buses to improve connectivity, and adding an identification card system on school buses that records when students get on and off a bus. "I know parents in other districts that are using this bus ID system already and it provides peace of mind when they get that text telling them their child is safe at school or at home," says Hazel.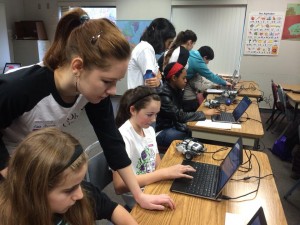 Olympia voters have a history of approving school levies; they approved technology levies in 1994, 2000, 2006, 2010, and 2014. The 2014 levy pays for 52 percent of technology expenses in the Olympia School District and 36 percent of safety-related costs. It is scheduled to expire at the end of 2018, creating the need for the current proposal.
According to the district, the estimated levy rate depends on the final dollar amount of assessed value of property within the school district. With the technology and safety levy of  87 cents per $1,000 of assessed value projected in 2019, the owner of a $250,000 home would pay about $18 a month or $217 per year, adding up to $35.4 million over four years.
Concerns about bringing more technology into the classroom are understandable but, according to Marshall Middle School teacher Cassie White, we should not be worried. "I think one of the biggest fears people have is that technology is taking away from our human interactions. I would counter that with the idea that technology allows a more globalized interaction. Through programs like Schoology, we're actually able to teach our kids to have online discussions in a safe environment and to teach them online manners and ways to interact with people in the professional world."
Technology in the classroom doesn't necessarily mean a sedentary environment, says Capital High School Spanish teacher Alex Parker. "One of the things we use Chromebook for is fun review games where I get the students up and moving around, joining different teams, and playing vocab review," he explains. "It keeps them moving, but they're also using technology and engaged in learning at the same time."
It also plays a key role in science, says Linda Cabe Smith, an Olympia High School teacher. "Technology is really integrated into the science classrooms. Not only are we using computers for references, textbook access and online activities, but we're also using them in conjunction with microscopes, sensors, and a lot of spreadsheets and mathematical analysis."
The focus is different in Language Arts, but equally important. "It's been really exciting for students to be able to take those thinking and writing skills and use technology to consolidate and share ideas and make presentations," says Olympia High School teacher Marianne Lang. "That's been a change that technology has brought to my classroom."
The levy includes funding to provide training and support for teachers as they integrate new technology into their classrooms, expands assistive technology devices for students with special needs, and funds the installation of up-to-date classroom display systems, document cameras, and video conferencing systems.
"We are at a tipping point in education," says Murphy. "Our students and our parents are expecting customization and individualization in our classrooms to better serve the individual needs of students and that's going to be done in part through technology."
Learn more about the Olympia School District Technology and Safety levy online and don't forget ballots are due by February 13.
Sponsored