SCJ Alliance is known throughout Thurston and Lewis Counties for bringing quality and expertise to all services they offer. These include civil engineering, landscape architecture and design, transportation planning and design, environmental and urban planning, and public outreach.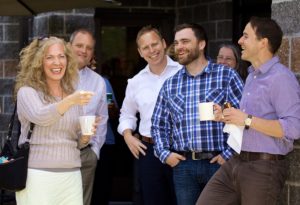 This year, the team was also recognized nationally for their hard work by the Zweig Group, an international architecture and engineering association. SCJ Alliance took home three awards at Zweig's national conference in September.
SCJ Alliance received a "Hot Firms" award, recognizing them as a fastest growing firm. This was based on the highest percentage revenue growth and dollar revenue growth over a three-year period. This is not the first time they have been on this list – SCJ Alliance made the cut in 2010, 2011, 2012 and 2014 as well.
The team also came home with a Marketing Excellence award for their Intranet, an internal communication tool much like a website.
Perhaps the most meaningful award, was their "The Best Firm to Work For" award, an honor they received for the fifth time since their founding.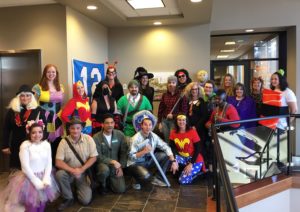 "Receiving all three awards is particularly meaningful," says Jean Carr, senior principal at SCJ Alliance. "It reinforces that we are doing things right with regard to building a company culture that our employees appreciate while maintaining a strong financial position that allows us to grow. The internal communications award recognizes the investment we have made in both staff and systems that support our staff feeling connected regardless of whether or not they are in the same building.  All three are part of creating a great overall company."
The Best Firm to Work For award is given based on results from an anonymous survey from firm employees. SCJ Alliance employees noted several reasons they felt their place of employment deserved the honor. "The firm recruits excellent talent, they make their people feel welcome and appreciated and they reward individuals for their accomplishments," said one employee on their survey.
Other comments included commitment to employees and clients, leadership that truly cares about each employee and core values that are taken seriously and thoughtfully by leaders and coworkers. Another employee said, "[SCJ] positions employees to succeed and [gives] the freedom to pursue passions."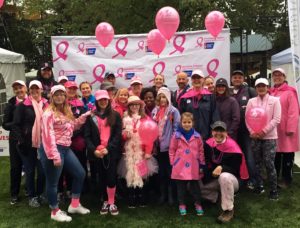 Employees also seemed to like the management style at SCJ Alliance, noting the focus on employee growth through team building activities, management improvement workshops and general self-improvement tools. Emotional intelligence runs high at the firm as well, with employees noting that, "Management has our back should we make a mistake. They understand we aren't perfect and we learn from our failures."
The overall feeling given in the surveys is that employees feel comfortable and happy at work, which typically leads to strong work ethic and a drive to do improve, resulting in overall company growth.  "The awards are intrinsically linked," Carr says. "One anonymous survey response said working here makes them want to find ways to excel and offer more as an employee. When our people feel good about SCJ, they work that much smarter to make it a success."
"SCJ's commitment to creating great work environments, collaboration across offices, and finding opportunities that provide financial stability and career growth paths for our staff is important to us," adds Carr. "We strive to be an employer of choice and top-notch service provider to our clients."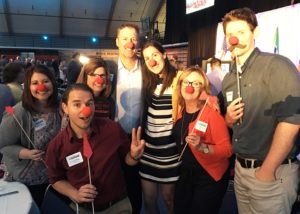 In the section about why they would recommend working at SCJ to a friend, the most commonly seen word was "positive," along with other adjectives such as "fun," and "fulfilling." In addition to an enjoyable culture, employees also noted that SCJ Alliance fosters growth, success and career advancement.
Winning all three awards put SCJ in a small group of just nine firms nationwide to earn the 2017 Zweig Trifecta award, an achievement they are very proud of.
Headquartered in Lacey, SCJ Alliance also has offices in Centralia, Seattle, Ballard, Wenatchee and Vancouver. To learn more, visit SCJ Alliance online.
Sponsored