Submitted by Studio West Dance Theatre
Studio West Dance Theatre's not-to-be-missed holiday tradition returns to the Kenneth J. Minnaert main stage for a 7-show run on December 14 – 18, 2017. The story of Clara, her Nutcracker prince, and their adventures traveling through an enchanted snowy forest to the Land of Sweets continues to delight audiences year after year.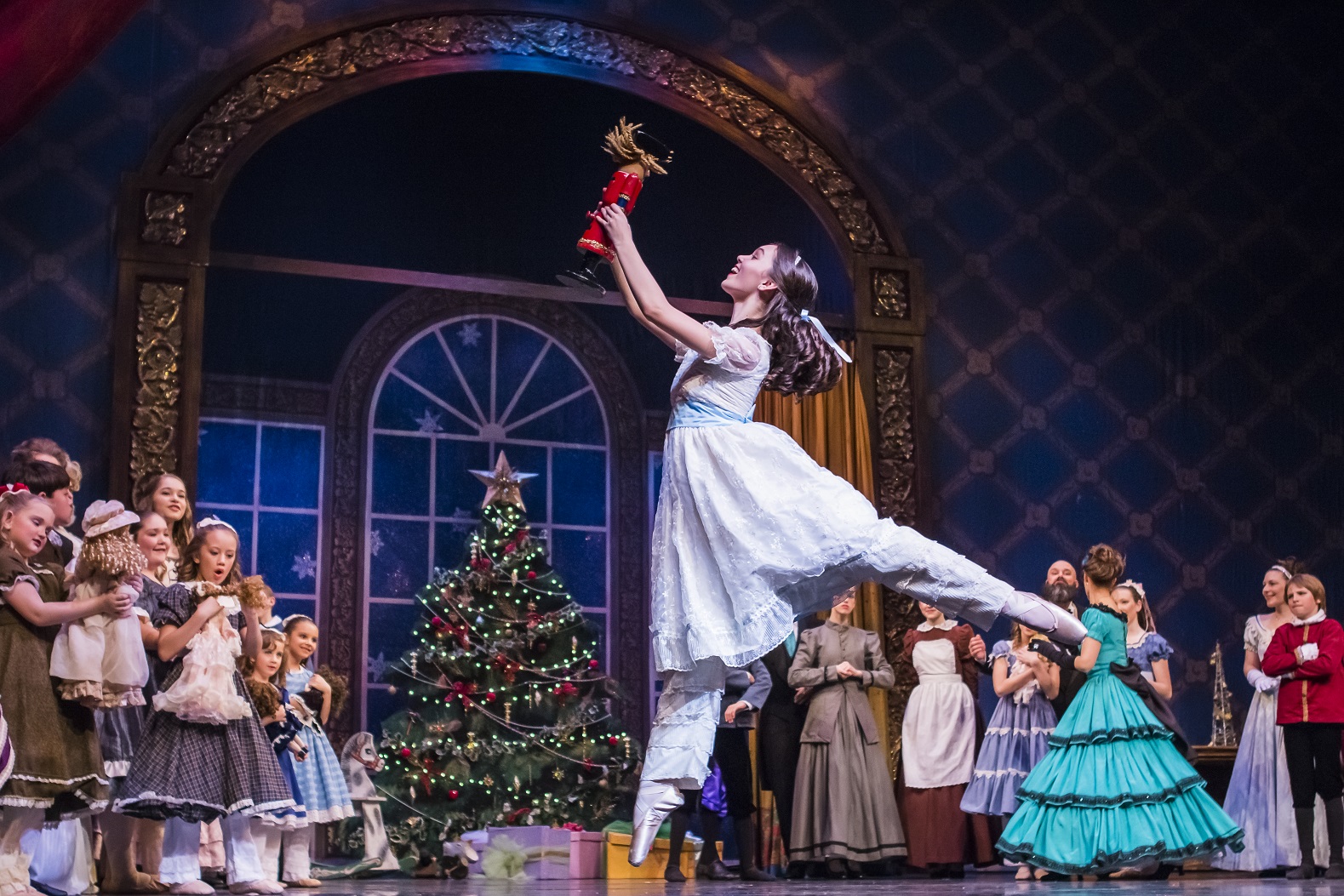 "The Nutcracker ballet has always been a part of my life as far back as I can remember," shares Stephanie Wood-Ennett, co-director of Studio West Dance Theatre (SWDT). "I think in our fast-paced, ever-changing, technology-filled life, the holidays are still a time for many of us to celebrate family and tradition. We get together to cook favorite recipes, make gingerbread houses and crafts, and cuddle up to watch favorite holiday movies. For me, the Nutcracker experience changes every year through the eyes of our dancers and artistic staff, from a dancer stepping into the role of Clara for the first time, to dancers adding their own unique artistry to familiar Nutcracker characters, to our costume department's exciting new costume creations. Each season, the artistic staff and I strive for excellence, to continue to bring a high quality and entertaining experience to the stage."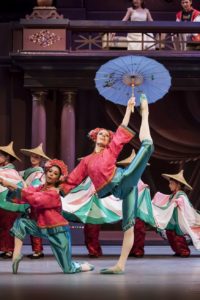 "I love that bringing The Nutcracker to South Sound audiences has allowed us to be part of people's holiday traditions," shares Mary-Cecelia Piper, co-director of SWDT. "A new tradition that we started last year is Clara's Winter Wonderland Party. The party begins an hour before each of our matinee shows. Partygoers make special holiday keepsakes, enjoy refreshments, the reading of the Nutcracker story, and meet with characters from the ballet. It's their own party with Clara before the curtain opens on stage for the Nutcracker Christmas party scene. I knew we had to bring the preshow party back this year, and every year, after seeing so many young faces light up with Nutcracker joy."
Another tradition Studio West would love to continue is to bring top dance professionals from across the United States to South Sound audiences. Returning as guest artist in the role of Cavalier this year is Joshua Grant, soloist with Pacific Northwest Ballet. "Studio West has had a wonderful working relationship with Joshua, and we are looking forward to expanding his role as Studio West's resident guest teacher and choreographer for this 2017-2018 season. South Sound dancers will have opportunities in the coming months to work with Joshua through master classes and creation of a new dance work," explains Ms. Wood-Ennett.
Owen Brodie and Cole McMason, two dancers who have been attending rehearsals with Joshua, stated that it has been an invaluable and inspiring opportunity to learn from such a talented and accomplished professional dancer currently working in the industry. Owen shares, "It's nice to have someone like Josh, who is a ridiculously good partner, share with us the connection we need to create with our partners. In rehearsals, he demonstrates what the male partner needs to do, and also gives instructions to his female partner on what she needs to do, so they are both successful in working together. Josh is really invested in what he does and he really cares about imparting all of his knowledge to his students."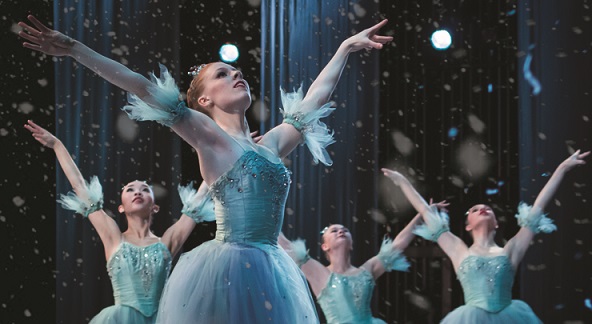 Cole adds, "Josh spends a lot of time on what you think are minor details, but once you master these details, it makes a huge difference in your performance." Starting in January 2018, Cole will be taking classes at both Studio West and Oregon Ballet Theater in Portland. "Working with Josh has been invaluable in my training, and I will be able to take what I'm learning at Studio West to my training at OBT, as I work towards a possible career as a professional ballet dancer."
Tickets for the Nutcracker performance range in price from $17-$26, with special half price youth tickets of $8.50 for the Monday 12/18 matinee. Tickets for Clara's Winter Wonderland party are $12. A $3 Washington Center service fee is added to each ticket purchase. To purchase tickets, contact the box office at (360)753-8586 or online at the Washington Center for the Performing Arts website.
To learn more about Joshua Grant: https://www.pnb.org/artist/joshua-grant/