They call themselves the "Boom Squad."
It's a self-applied nickname, but that doesn't make it any less fitting.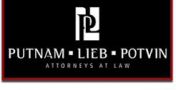 Timberline senior linebackers Tyrin Edmond, M.J. Montgomery and Mason Simeta are poised to make a big impact for the Blazers this football season.
Athletic, fast and physical, the trio has been described by head coach Nick Mullen as the best group of linebackers he's coached since his third season with the team.
That was back in 2009 when the squad opened the year 10-0 and advanced to the state playoffs.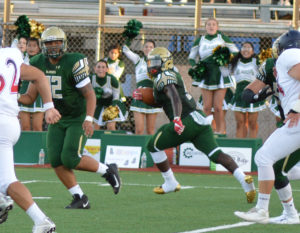 "They're smart, they get after it, they understand where they fit in the defense and play off each other really well," Mullen said.
Timberline won the inaugural 3A South Sound Conference last year on the back of its defense, clinching the conference crown with a last-second goal line stand against Peninsula in the season finale.
You don't have to look much further than these linebackers to understand why the Blazers are favored to defend their conference crown.
"We have a lot of chemistry together coming off of last year," said Simeta about his teammates. "We've worked together a lot all over the summer and its coming together during games now."
That was more than evident during Timberline's season-opening 35-7 victory over Black Hills.
Simeta and Montgomery were constantly around the football, making tackles, while Edmond was in on one big play after the other.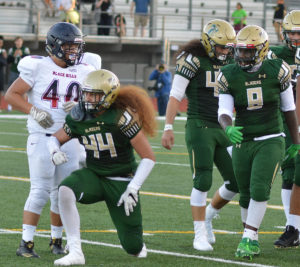 Edmond, a second-team all-conference pick last season, registered a sack on the Wolves' first offensive series before returning an interception 45 yards for Timberline's first touchdown of the year.
If that wasn't enough, he later forced a fumble. What made this even more impressive was the fact he did all of this before the teams even headed into the locker room for the half.
"Seeing Ty make plays like that is just contagious for us," said the 6-foot-2, 225-pound Simeta. "We just want to make more and more plays after seeing that."
Edmond, however, went in another direction about his big game.
"To be honest, I still feel I could have done better," said Edmond, whose pass break up on fourth down sealed Timberline's 7-3 SSC-clinching victory over Peninsula last season. "There was a couple plays I need to work on. I was happy in the moment (when I scored on defense), but it's all about the next play and getting ready for it."
It's actually the expected response from Edmond, who describes himself as the "calmest person on the team." He knows, as the middle linebacker, it's his job to not only make plays, but make sure Timberline's high-energy defense stays level the entire game, and doesn't get too high or low emotionally.
Simeta's role is quite different in those regards.
"Mason's the voice of our linebackers," Montgomery said. "He's loud and spirited. He gets everyone fired up. He's a wild man."
With long hair that would make even Troy Polamalu envious, Simeta is free to fly around and cause havoc for the opposing offense.
"Last year we dominated (on defense). We want to do more work this year," Simeta said. "At practice we go all out. We watch film as much as we can to prepare for games. We get so used to reading our keys when we get out here for a game we're just in a flow."
The trio has been together since Edmond and Montgomery first moved to Lacey in junior high – Edmond from Alabama and Montgomery, one of only two non-seniors to be named first-team all-SSC on defense in 2016, from Florida.
The bond immediately was formed.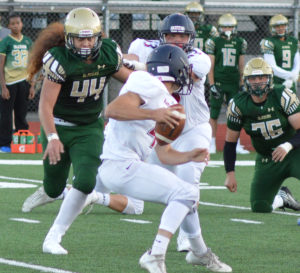 "When I first came here they were probably my first two really close friends," Edmond said. "We played different positions before, then Mason got moved to linebacker his sophomore year and we've been a group since. They didn't start like I did as a sophomore, but when they came in junior year they really showed they probably could have started."
Last season saw plenty of highs for the team, but how everything ultimately ended has stuck with the three players, providing them with motivation for this year.
Timberline saw its 2016 campaign end in the first round of the 3A state playoffs, losing to two-time defending state champion Eastside Catholic, 39-21, in a game the Crusaders scored both a defensive and special teams touchdown and added two safeties.
"The best thing about it was we played the best team in the state and we were right there. We just didn't finish. We want to come back out harder this year," Edmond said. "That loss is all we thought about during the summer. Now we want to get it out of heads and play for this season."
A dominating performance by the three in their season opener showed that to be the case.
"This is a great group," Montgomery said. "We're good with adversity. We've been with three different linebacker coaches since we've been here, but we're able to deal with that because we've gelled together and play for each other."