Bill Beattie stood outside the coaches' office as players slowly started to filter in for the upcoming meeting.
It is less than 24 hours away from Beattie's first official practice as Tumwater High School's head football coach.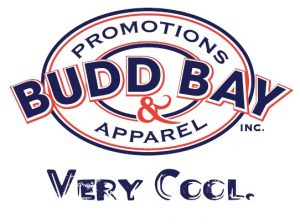 "I guess I've come full circle," Beattie said.
It was back in 1974 when Beattie arrived at the school as a freshman, ready to play football under the Thunderbirds' newly hired coach Sid Otton.
Otton retired at the end of last season following 43 years at the helm of Tumwater, guiding the T-Birds to five state titles, 27 state playoff appearances – with the first coming during Beattie's senior season of 1977 – and becoming the state's all-time coaching leader in victories in the process.
Large shoes to fill for sure. But if anyone could make the transition seamless it would be Beattie.
"I've said all along that Coach Otton, in my opinion, ran the best program in the state of Washington," said Beattie, who began his coaching career at Tumwater in the early 1980s as an assistant on the freshmen team before moving on to heading coaching stints at Elma and Olympia. "Obviously, I had a great chance to learn from this program in the 1970s. So I've patterned a lot of what I do as a head coach after it."
Remarkably, Beattie becomes just the fourth head football coach in Tumwater history, joining Otton, Chuck Loete (1961-68) and Rip Johnson (1969-73) in a very select fraternity. And while there's someone new roaming the sidelines for the first time in nearly a half-century, don't expect too much to change among T-Bird football.
"People ask what will I change and I say 95 percent will probably stay the same. Not much will change, especially from the outside looking in," Beattie said. "We'll probably change around 5 percent. And when you come back and ask me that question next year I'm going to tell you the same thing because if we're not trying to change and get better, we're going to become stagnate.
"Plus, these guys know the system," Beattie added. "Heck, there's third graders here who probably know the offense better than I do. I'm getting it down though, but these kids know the system."
Sid was not the only Otton to depart the program following the 2016 season, however, as grandson Cade Otton, now a freshman tight end at the University of Washington, graduated along with an exceptional senior class. These leaders helped the T-Birds secure their seventh consecutive 2A Evergreen Conference title last season before losing to eventual champion Archbishop Murphy in the state quarterfinals.
The 2017 squad looks to continue that trend, but will do it with one obvious difference. For the first time since the early 1970s, a senior class will take the field at Tumwater not under Otton's watch.
"It's different in a lot of aspects, but that definitely makes it exciting," said senior Jakob Holbrook. "It's kind of cool that we get to leave our mark on Tumwater history with a new coach."
This year's senior class is a large one, featuring approximately 30 players, and one that knows all too well about the T-Bird legacy they anticipate to continue.
Tumwater has not lost an EvCo game in nearly eight years – last losing to Black Hills (19-7) on October 23, 2009. Since 2010, the T-Birds are a combined 67-4 during regular season contests, including a 44-1 mark over the last 45 games, with two of those setbacks coming against Beattie-coached Olympia teams.
"We don't have a lot of starters back, but you have a lot of guys with game experience. I think with these guys, they're finding their stride," said Beattie, the first player coached by Otton at Tumwater to earn all-state honors. "This off-season, they got to know me and I'm getting to know them. I reminded them I was there when Sid started here. Things turned out pretty great for us and I think the same thing's going to happen for them."
While there will be plenty of first-time starters this season, a trio of senior players, Holbrook, Cy Hicks and Aiden Slater, will provide Tumwater with plenty of firepower.
All three were first-team all-EvCo picks last year, Holbrook at running back and Hicks and Slater at defensive line.
"I think we have a chip on our shoulder," said Holbrook, who rushed for more than 1,000 yards last year. "I think people don't expect us to do as well this year. We still have that T-Bird creed. We're still playing for each other. We still have super unity. None of that has changed."
With a senior class motivated to leave their own legacy, don't expect Tumwater's winning ways to change either.
"Everyone here just wants to play football," Slater said. "Once we step on that field it will just be T-Bird football."