Grit. I am not talking about the sand that blows in your eyes on a windy day. Grit, according to Jessica Johnson and Crystal Murphy, career fire fighters with Lacey Fire District 3, comes from deep within and is about more than overcoming obstacles. Grit, for them, develops in young women when they step outside their comfort zone and test themselves physically and mentally.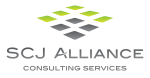 Young women, ages 14-18, can find the grit within themselves August 26-27 at the Capital Metro Fire Girls Camp in Olympia. During the weekend camp, young women will don fire fighter gear, handle heavy hoses, practice forcible entries, train for search and rescue exercises, conduct CPR and medical training, climb the tall ladder and rappel out of windows.
For two days, young women from Thurston County can walk in the tall boots of female fire fighters. It is an entirely volunteer event supported by fire districts in the region. The camp is free for girls who register in advance online.
All thanks go to Johnson and Murphy for organizing the camp, but they brush off the praise. Their goal? For girls to know how strong they are.
"We didn't get fire trucks or axes when we were growing up," said Johnson, a two-and-a-half-year veteran. "Other career paths I followed weren't fulfilling. I always thought about being a fire fighter. My husband finally said, 'If you don't do it, you'll always wonder.' So, I did."
Johnson is just over five feet tall. Grit is the word she uses to describe her love for her job. "During my training, my biggest challenges were mental," she said. "So much of this job is technique. Once I discovered my grit, I could knock down doors, carry people and break windows. It was about applying the techniques. My size did not hold me back. I learned to adapt, overcome and be resilient."
Murphy, a member of the fire crew at Lacey 3 since 2008, grinned at her co-worker. "That's grit. It's about giving the last ten per cent."
Murphy served in the Navy for four years and was deployed twice to Afghanistan. Her role in the military required some of the same skills necessary to be a fire fighter. When she returned to her hometown of Everett, Murphy decided to pursue a career in the fire service.
Johnson and Murphy got the idea for the Capital Metro Fire Girls Camp after volunteering at Camp Blaze, a seven-day national leadership camp for young women, ages 16-19, interested in fire service. Camp Blaze is held in North Bend, and fire fighters from across the country fly in and volunteer as mentors and trainers.
When Murphy arrived at Camp Blaze, she scanned the list of names and hometowns of the campers. Thurston Country was not represented.
"I wanted to change that. Jessica and I talked, and we decided to bring the camp to Olympia. Girls in our community deserve it," Murphy said. "We need to reach out to the community and explain why this is a good idea."
"To put a group of teenage girls into a camp can be kind of intimidating," Murphy said, "but all the girls come in at the same place and the environment is so challenging, the focus shifts immediately to a team instead of a single girl. Teamwork happens naturally—they need each other."
The camp will be held at the Mark Noble Regional Fire Training Center on Fones Road from 7:30 a.m. to 5:00 p.m. on August 26 and 27. Registration is limited to 50 girls. Overnight accommodations may be available if needed. All fire service staff are volunteering their time in support of their communities. Lacey Fire District 3, Olympia Fire Department and South Bay Fire Department are contributing resources, people and equipment.
It is a big undertaking for a weekend camp, but Johnson and Murphy see it differently.
"All we do is volunteer for a weekend. But the impact can be enormous. A girl may be on the edge of giving up on a dream, but she learns during fire camp that she has someone on her team," Murphy said.
"Girls are so changed at the end of a fire service camp experience," Johnson continued. "They have confidence in themselves. Some go on to become career fire fighters, but most of them leave with . . ." she smiles.
"Grit?" I asked.
"Yes!" Johnson said. "Exactly."