It's safe to say Ali Topp is no rookie when it comes to drilling forward slams from the baseline. Tennis is in her blood. "Everyone in my family plays tennis," Topp said. "Even my aunt and uncles. It's a family thing I guess."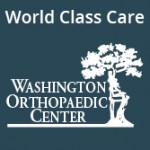 Because of her genetics – both her parents played tennis in college – and because of her determination to win – she plays tennis year around – Topp is again at the top of her game her senior year on Olympia High School's girls tennis team.
As she's done since her freshman year, Topp will again qualify for state. And, as she's been since her sophomore year, Topp is again Olympia's number one singles player.
"She's by far our No. 1 player again this year," said Don Craig, who is in his sixth year as Olympia's head girls tennis coach. "Last year, she finished fourth in state – very impressive."
Topp's game is drilling game winners from the baseline. But now, rather than being like the perpetual wall, merely returning an opponent's shot time and time again, she looks for sneaking in the game winner, putting the point away early and ending the rally.
"What Ali has improved on over the last couple of years is building points and building her game," Craig said. "Now, she sets it up so she has opportunities to go for the winner. She's having a great year."
And to go along with her baseline power game, Topp has added some pop to her serve.
"She's really beefed up her serve from last year," Craig said. "Her ground strokes have all been quality, stronger. And she knows more what to do with them now."
Besides Topp, this Bears' team is talented, especially in doubles. Over the years, Craig said there's been a huge gap between his number one and number two doubles team. But that's not true this year. For the first time, Craig has "ladder" matches, games against those two teams to determine who is number one.
Right now, the Bears' number one doubles team is Audrey Berghoff and Cydne Wooten. Berghoff, who is a junior, has been to state two years in a row in doubles. Neither Berghoff nor Wooten are strangers to Bears tennis tradition.
"Audrey's brother, Will Berghoff, and Cynde's brother, partnered here at Oly and they went to state four years in a row," Craig said. "They're keeping those family things together right now. They remain a solid doubles team."
But this year they're challenged by two quality players, fellow Bears Natalie Stagnone and Hannah Ack. Two years ago, Ack played junior varsity for Craig.
"But then her dad took an assignment for a year in Washington D.C. and she went with him," Craig said. "And I'm so glad she's back. Hannah and Natalie have teamed up to form also a very dynamic doubles team."
Over the years, Topp, who first started playing tennis when she was just three, has had live-in tennis partners. She figures the first time she beat her mom in a match was when she was 10. And her dad, who played tennis in college at the University of Oklahoma? "That still goes back and forth," Topp said with a smile.
For Topp, her commitment to tennis was certainly shaped by her parents, but there's another lure.
"I guess besides the fact that it's just fun, it's just also really familiar," Topp said when asked what she likes about tennis. "Going out to the court and you can just play. Whether you're playing hard or you're playing with friends just for fun. You get so focused and adrenaline rush. It's really fun."
At number two singles this year, Charlotte Kline has been impressive for the Bears. Last year after playing doubles with Stagnone, Kline has shifted to singles. She's got the strokes and the drive.
"She's got really good strokes," Craig said. "She's got really good top spin on both the forehand and the backhand."
But she's still learning how to play singles and is still making the transition from doubles.
"It's not as easy as one would think," Craig said. "You think it's just getting the ball back and things will take care of itself. It's more building points, creating angles for yourself and creating opportunities for yourself."
And it's taking advantage of opportunities when they present themselves.
"Charlotte is still learning, but she's started off really well," Craig said. "She's had three matches playing singles. She's won two of them. She's playing well."
While the Bears are off to a fast start. They've won all four of their first matches, dropping only two courts in four matches.  But, there's one opponent Craig is fed up with. That's the perpetual rain, forcing matches to be postponed and the team to practice indoors. To squeeze in makeup matches, the Bears are playing four matches a week.
"It's been horrible," Craig said. "The weather is the worst in my time here, and every coach I talk to says it's just unbelievable. It's getting to be crisis proportions now because we've got to get our league matches in so the tournament can be set up."
Despite the rain, with Craig and his assistant coach Connie Smith leading the way, the Olympia High School girls tennis team are making the most out of their opportunities.