Your father suddenly clutches his chest and falls to the floor. He is having a heart attack—do you know what to do? The bad news is that this can be a life-threatening event. Nationwide, the rate of survival is approximately 10 percent. However, if you live in Thurston County, there is some very good news. If you experience a "witnessed" cardiac event in Thurston County, meaning that someone is present and immediately calls 911, you or your loved one has a 60 percent chance of survival.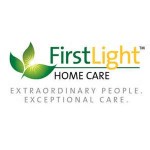 Thanks to the commitment of our citizens and Thurston County Medic One, we have one of the highest survival rates in the world. Thurston County residents pay a levy with their property taxes so that every 911 call can be answered with all the personnel and equipment needed to stabilize a patient. Whether you are stuck on a roof, caught in a rushing river or having a heart attack, the community, with their tax dollars, has made the decision that everyone deserves top-notch emergency care. A caller to 911 will never see a bill for that service.
When you call 911, you will receive the closest and most appropriate care. A life- threatening event will command the nearest paramedic unit. There are seven in the county, and each one is a complete mobile emergency room prepared to deal with any patient situation. It takes eight individuals to properly manage a cardiac event, and Thurston County Medic One is prepared for the worst while hoping for the best.
The Lacey Fire Department fields over 13,000 calls per year. This is a dramatic number, but broken down it means that the fire department contacts only about 10 percent of its citizens. Karen Weiss, a paramedic firefighter, wants to double that contact in non-emergent ways. One of those ways is through a new and exciting program called CPRSavesVR. I met with Karen at the fire department recently to learn about this innovative effort to save even more lives. While that 60 percent cardiac survival rate is nothing short of amazing, Karen believes that with community engagement this number can increase to 70 percent.
When I took CPR courses as a child though the Girl Scouts and then again as a mother of young children, it seemed to be a lot of steps. The instructions were hard to recall in a moment of high stress like a cardiac arrest. Karen says, "Today the rules are simple and clear. Call 911, push hard and fast on the center of the chest, and don't stop. If you continue chest compressions until the medics arrive, you have given your loved one a very good chance of survival."
Karen wanted to find a way to take people on an actual 911 call. This has been made possible through the amazing technology of virtual reality. A simple box that converts your smart phone into a virtual reality viewer allows anyone to see what happens from the initial 911 call to the time medics arrive. Zac Murphy is a filmmaker who rode with the medic unit for six weeks to film a documentary. Afterward, he contacted Karen about how the footage could be used to help the fire department. Together they came up with CPRSavesVR. These simple boxes will be distributed throughout Lacey Fire District 3. The program asks citizens of Lacey to "Be a part of our team." If each person or organization that is given the virtual experience box shares it with eight people, the program will reach the 20,000 citizens that it hopes to touch. It only takes five minutes to view the material after following the simple set-up instructions to turn your smart phone into a VR viewer. The short video is fast moving, educational and very engaging. I found myself swiveling around in my chair, amazed to be inside the fire truck on the way to an actual 911 call. Upon arrival at the scene, I was right there in the midst of saving the life of a fellow citizen.
Karen's commitment to and passion for this program is contagious. I am excited to share the CPRSavesVR experience with my loved ones over the holidays. I couldn't stop thinking that if just one of my friends or family members experienced a cardiac arrest, what better gift could I give them than the knowledge to help save a life? Karen was quick to give credit for the program's success to her supervisor, Chief Steve Brooks. "He is the most innovative, supportive, kind and morally sound individual I have ever known." Karen shared. "I came to him with this idea, and he provided everything I needed to move forward."
The Lacey Fire Department is looking for businesses to share the CPRSavesVR program with their employees. If you want to be a heart healthy business and are located in Lacey Fire Department, District 3, you can receive this amazing program for free. It can be done during lunch in less than 15 minutes. The next step will be to involve high school students. Teen ambassadors can take the program to community groups and assisted-living facilities to reach those who are most likely to be present during a life-threatening cardiac event. A fun social media campaign follows the progress of the program with the hash tag #CPRSavesVR. "When you share the program, take a group selfie or draw a heart with the number of people you showed," explains Karen. She adds that, "sharing on Facebook, Instagram and twitter with #CPRSavesVR will spread awareness and save lives."
I left the Lacey Fire Department feeling empowered and grateful that we have such dedicated individuals in our community. Check it out and see how you can get involved at www.cprsavesvr.com
Lacey Fire District 3
1231 Franz Street SE
Lacey, WA 98503
360-491-2410