As of May 2016, the National Association of Home Builders reports housing costs through construction, renovation, utilities, rents, and fees contribute 15-18% of our country's gross domestic product (GDP).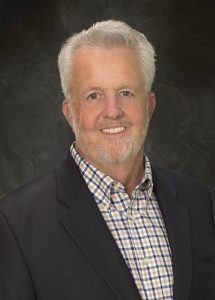 With a home often being the largest purchase you'll ever make, let a skilled broker be your intermediary through the ins-and-outs of buying and selling.
Some 21st century buyers believe that purchasing a newly built home after hours of online research makes them safe from real estate pitfalls. Industry experts admit that "There seems to be preconceived notions that real estate agents provide little or no value when consumers are purchasing brand-new homes; that there is no reason for a salesperson to be involved because they don't do any work; that they simply walk into the builder's office, sign a piece of paper, and hope the client falls in love with the model home. Well, nothing could be further from the truth."
The Village at Mill Pond is Olympia's brand new live-work-play community. Their stunning Craftsman inventory of single family homes will soon be joined by apartments, condominiums, green space, retail and dining options, trails, ponds, and amenities for all budgets and buyers.

Using skilled local builders and high quality green build techniques, plots are being bought and developed at a rapid pace. But as they advertise, "We know that choosing a home isn't one-size-fits-all. Our agents are passionate about finding the dream home that's perfect for you."
These agents hail from Olympia's RE/MAX Parkside Affiliates and are able to list and sell your current home as well as help up- or down-size into one of Mill Pond's 11 gorgeous different lay-outs which can be completed in as little as 120 days. Stop by and walk through a completed home, ready for occupancy.
Lead by team leader Paul McLain's philosophy of "wanting the whole team to succeed," RE/MAX Parkside Affiliates will eventually sell all 130 single family homes with 11 different floor plans at The Village at Mill Pond. McLain reports that "visitors really appreciate the disposition of our highly trained brokers" and leave with questions answered.
Broker and realtor Ron Stine was initially approached by McLain. "He liked the way I conducted business," explains Stine, especially having been previously involved in similar projects from a builder's perspective. So far, clients have appreciated the overall live-work-play philosophy of the community as well as the expansive green space and varied commercial options.
McLain also selected RE/MAX Parkside broker Anya Myer. She has been licensed since 1998 and is excited about showing off The Village at Mill Pond. "Such quality homes with high-end features, stellar location with proximity to town and the Chehalis Western Trail, and a community building like ours has never been offered in Thurston County," she says.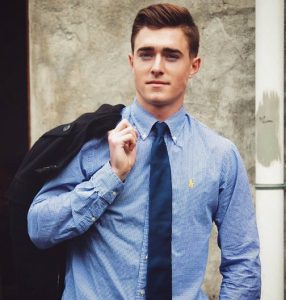 A success at only 23, Kyle Schrader finds the community village layout "a concept a lot of millennials will probably like." He admits that "the houses are amazing. Most houses come with a sufficient, fenced yard, plus there are five parks on site. With not a ton of maintenance, you still have that space available." He recently sold to a fellow 20-something couple who shared his enthusiasm.
Chrystal Camus-Longnecker has found many guests "wonder 'why isn't there more of this?'" when viewing the Mill Pond live/work/play lay-out. "People are getting excited because it's so different" with the inclusion of commercial space and the amenity-filled community center. Thanks to so many open-house type events, families and friends are spreading the news through excited word of mouth and the buzz keeps brokers on their toes.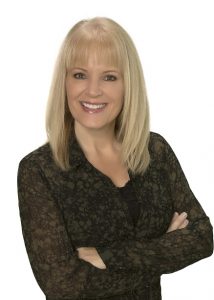 For Michelle Sparks, visitors to the site are unanimous; "Buyers comment on the remarkable quality and attention to detail not seen in other homes and are excited to take advantage of the Community Center and businesses that will fill the commercial spaces. As a Managing Broker for 15 years, I've seen the Thurston County market evolve from manageable homes on large lots, to larger homes on manageable lots like we have here at the Village at Mill Pond. Our community is like none other with one-of-a-kind amenities within and around the complex."
Follow The Village at Mill Pond online or on Facebook for details on open houses or upcoming events. Their 2400 Lilly Road NE office is open every day from noon until 6:00 p.m. or any time by appointment. Drop by with questions, email millpondoly@gmail.com, or call 360-972-8623.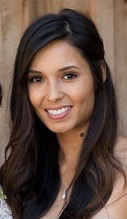 You can contact Ron at 360-790-5348, Anya at 360-870-5191, Kyle at 360-791-0253, Chrystal at 360-265-0816, or Michelle at 360-790-3157 with questions or to schedule your walk-through before prime spots sell out.
Having a team of knowledgeable agents on your side is a tremendous resource. They know the vocabulary, understand financials and financing, and can be the go-between to all parties involved. A working knowledge of trends, options, and your "must have" versus "wish list" means you'll end up in the home of your dreams with minimal delays and drama.
Sponsored