It's called the Light at the End of the Tunnel – a roughly 2 1/2-mile trek through a Snoqualmie Pass mountain which requires runners to wear headlamps in order to navigate through the course.
Inside it's cold, foggy and damp.
"And pitch black," Black Hills High School senior Ryan Peters said.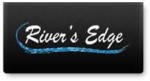 Peters and his fellow Wolves' cross country senior teammates, which include Cameron Huntley, Kyle Fisher and Kyle Tauscher, know this all too well as they have ran the unique trail each of the last two years.
They plan to run it again one last time in October prior to making their way to the annual Leavenworth Invitational.
"You can't see anything," Huntley said about the tunnel run. "You just hear people's voices. You really have to put your trust in your friends when you're running in the dark."
That isn't a problem for this circle of friends.
It was through cross country that their friendships were formed.
Six years ago they entered an equally dark tunnel – known as middle school.
"I didn't know them at all," Peters said. "Some of us went to different elementary schools. The only way we met was through cross country."
The troupe's first year at Tumwater Middle School coincided with the first year cross country was offered at the school. All four singed up.
"I'm not sure any of us knew what we were getting ourselves into," Tauscher said in regards to the demanding requirements of cross country. "It was tough, but we really bonded and built this friendship because of it. I'm going to miss them next year for sure, but we will keep that bond together. It goes a lot farther than just cross country. It will last a lot longer than just high school."
For the group, the season has been stretched into a year round activity with pasta nights becoming the tradition before every meet.
"Together they have become better than they would have been individually," Black Hills coach Tom St. Clair said. "They push each other. Coming in as middle schoolers they were just average Joe athletes. These guys all decided they wanted to get better, and I think they have a shot at getting to state as a team this year."
According to St. Clair, the group's summer agenda included logging approximately 50 miles a week with three runners surpassing the 500-mile total, all in an attempt to improve.
But while the improvements were beneficial, the strengthening of the relationships far exceeded everything else.
"Cross country is something we have come to rely on. It's become a huge part of our lives," Fisher said. "They feel like my family. We've been together forever. We've ran together forever. We're really close and I think that's what's most important about it."
The group is hardly an exclusive club, however, as each has made it a priority to get everyone on the team involved.
"They want to have more kids out and that's what we want. We want more kids out and have them feel like a family with everybody having a place to be," St. Clair said. "I have kids on this team that probably wouldn't really have found a group otherwise in high school."
"We are all one big brotherhood," Huntley said. "We want everyone on this team to feel like an important part of it. I get confused with which grade everyone is in because everyone is so involved."
This year's seniors have also proactively engaged with the middle school cross country program in an attempt to promote the sport and see it grow for future Wolves' teams.
"We try to relate back to the middle schoolers as much as possible. Last year the program had 10 cross country runners. This year there's around 25," Peters said. "We cheer them on at every race. We make sure and try to get to know them because they will be at Black Hills eventually, and we want to see this program continue to be successful."
Last spring, Fisher, Peters and Tauscher were all members of the Wolves' track and field team which captured the Class 2A state championship. They are now looking to close out their high school cross country careers with similar success.
"I think we can make it to state. We've only made it once before as a school and that was before anyone of us were here," Fisher said. "We have a great chance to place at districts."
Black Hills last advanced a team to state in 2008, but regardless of the team's overall outcome this season, the four have made a lasting positive impact on the program.
"They are just so easy to deal with – just a fun, friendly group. They include everybody. There's no bad blood anywhere. They are just great human beings and nice kids to be around," St. Clair said. "It's fun for assistant coach Norm Hjelm and I to just hang out with them."