Changing seasons are upon us, like it or not. Summer's long days and balmy nights will soon be the stuff of memory as we make way for pumpkin spice…everything. If, like me, that thought makes you shudder, consider a weekend escape to Hoptoberfest at Quinault Beach Resort and Casino.
On Saturday, October 8 the Resort will celebrate those who've turned wine making, brewing, and pogonotrophy into an art form. Whether you prefer Ambers, Porters, Malbecs, or Muttonchops, it will be an evening of fun, prizes, and music.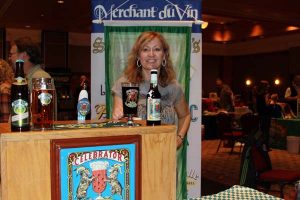 This isn't simply a farewell to summer party; Hoptoberfest is an annual fundraiser for the Rotary Club of East Grays Harbor. Funds have sponsored students and benefitted groups and organizations across the county. Donna Rosi of Alpha Media Grays Harbor loves that "many people come year after year and look forward to Hoptoberfest." She is proud that "this noteworthy event has, to date, generated over $50,000 for charities and scholarships that are distributed by the Rotary."
While this is the event's seventh year, it is the first to include the Northwest Beard Competition, sponsored by the Iron Horse Brewery.
Alongside local entertainment, festival goers can cheer for facial categories like longest beard, bushiest beard, best groomed, and crowd favorite. First prize in each category is $125 and participants can register online, by emailing Rosi at donna@kdux.com, or calling 360-533-1320. To compete, hirsute participants must be registered by 3:30 p.m. on October 8 for the contest to start at 5:30 p.m.
Donna is also your go-to contact for interested festival volunteers, auction merchandise donations, event sponsorships, or to register as a vendor for next year's extravaganza.
Pogonophobics have plenty of options that avoid mustache wax or beard balm. Hoptoberfest will offer live music, stein holding contests, spin and win games, and a silent auction. Prizes so far include Seahawks tickets, mountain bikes, and resort stays with new items added daily.
Some of this year's participating breweries include Dick's Beer, 10 Barrel, Widmer, Red Hook, Elysian, and Iron Horse.
Tickets are $10 in advance or $15 at the door to anyone 21 and over. Designated driver tickets are only $5. Admission includes drink scrip for sampling the array of wines and beers and a souvenir to remember the weekend in case you sample one too many.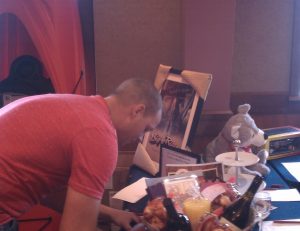 Quinault Beach Resort and Casino is offering special discounted room rates for those who want—or need—to skip the late night drive home. Using promo code HOPTOBERFEST, guests can stay in a luxurious ocean view room for $129 or a grounds view room for $119.
Purchase tickets online (save $5) or at Aberdeen Office Equipment, Montesano's Umpqua Bank branch, Foothills Massage, or the Quinault Beach Resort and Casino. Hoptoberfest is sponsored in part by Pasha Automotive Services.
Hoptoberfest takes place in the Resort's Great Hall. Quinault Beach is located at 78 State Route 115 in Ocean Shores, an easy 90 minute drive from Olympia. Give yourself a little extra time to enjoy a spa trip or decadent meal before heading back to the workaday routine. It may be the last breather you get before New Year's.
Sponsored