Volunteers have always played a vital role at our local parks. Work that needs to be done often outpaces financial resources. Priest Point Park, one of Olympia's oldest parks, is no exception. Founded in 1905, it has been helped from the start by volunteers. While earlier work projects emphasized recreation, more recent and continuing projects focus on environmental protection and preservation.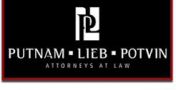 Priest Point Park has had a long history. Missionaries from the Oblates of Mary Immaculate ran a mission there from 1848 to 1860 as well as a school for Native American boys. Individuals donated land for the park to the City of Olympia in 1905. In response, the City of Olympia called for an all-day "clean-up" on the opening day of the newly formed recreational area. Teams of volunteers led by "captains" and "lieutenants" worked on designated projects most of the day. The busy day ended with a public picnic and "old-fashioned clambake."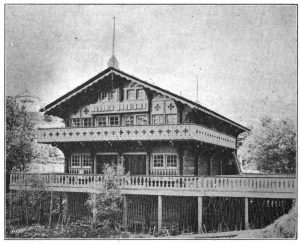 Work the following year was on an even larger scale after Mayor P. H. Carlyon declared July 26 "Priest Point Park Day." Teams of volunteers, including women and children, were even more organized than the previous year. They were to work "with axes, shovels, rakes, saws or mattocks ready to convert the virgin forests into beautiful parkland." Recreation was thus emphasized over environmental protection. The land that made up the park was covered with second growth trees because it had been logged decades prior.
In 1906, volunteers were also asked to pick up trash and food scraps left by picnickers who failed to use the park trash bins.
By this time, community organizations had begun to actively contribute to Priest Point Park. In 1906, the Civic Improvement Club, a woman's organization responsible for a city-wide "clean-up" day, had funded the erection of a woman's bath house on the park beach for swimmers and Leopold Schmidt had donated the Swiss Chalet from his Olympia Brewing Company's Exhibit at the Lewis and Clark Exhibition in Portland, Oregon. The Chalet would become a center for community dances and parties.
Mayor Thomas McLarty in 1907 again declared a public work day, but this time at the request of the newly appointed Olympia Park Commission. To ensure continued work on the park, a keeper was to be hired who would work on maintenance projects and police the area, which had been newly incorporated into the city limits.
Things changed in 1908. Park Day was selected as August 4 and businesses called half-holidays in the afternoon so more people could participate. Roads to the park being unpaved and fairly rough for the majority of non-motorized traffic, launches such as the Lavina and Sterling took off every fifteen minutes from the city float. They charged ten cents for a round trip. While hundreds were anticipated to attend, no work was planned for the day of celebration. Band concerts were scheduled in the morning and afternoon, with dancing in the Swiss Chalet in the evening. Speeches and sport competitions rounded out the day with a picnic and free public clambake.
The following year was the same. "It is expected," the Morning Olympian newspaper wrote for the July 5 holiday (Independence Day falling on a Sunday that year) "that thousands will be out to take part in the celebration. In the past the day was set aside for a 'clean-up' day at the park. Four years ago, when the custom was established, everybody who went out helped dig and grub and clear the ground but this year everyone will be out for a holiday and no attempt will be made to do any work."
Future celebrations at the park, from official "park days" to holidays, would be more parties rather than work. However, important volunteer work at Priest Point Park continued. In July 1915, for example, the Park Commission gathered 30 men to "rake" the swimming "bathing" beach to remove shells and stones.
Although the water may no longer be safe to swim in, volunteer projects remain significant today, though now they focus on environmental projects that earlier work had neglected. One especially crucial task is fighting back invasive weeds such as ivy and restoring natural habitat. Recreation has not been neglected either and this year volunteers are creating a new trail in the park. Volunteer efforts are certainly still needed. From the beginning, volunteers have made Priest Point Park one of the region's greatest urban parks and a fun place to visit.
To learn more about volunteering and work parties at Priest Point Park, click here.