I love my garden. Well, I would if I had one, but I acquire my bounty of just-picked vegetables and fruits from local growers and farmers. They do all the planning, seeding, weeding, watering, tending and harvesting. I get to do the eating. Our area is plentiful with markets and farm stands. Depending on where you stop, you might also hear live music or see a magic show, find a houseplant or munch on a gingerbread cookie.

Here's a list to get you going and find on a day and time that works best for you. Click on the names for up-to-date information.
Farmers Markets
Olympia Farmers Market
700 N. Capitol Way
Open Thursday – Sunday 10:00 a.m. – 3:00 p.m.
A long-time favorite, this market has an entertainment stage and a row of eateries. There's a huge variety of produce, foods and crafts.
West Olympia Farmers Market
Open Tuesdays 4:00 p.m. – 7:00 p.m.
The focus is on small-scale, new, and beginning vendors. The Saturday hours are new this year. Off street parking is available on 4th Avenue.
Tumwater Town Center Farmers Market
Capitol Blvd. and Israel Road
Wednesdays 10:00 a.m. – 2:00 p.m.
Small but sweet. Prepared foods, dog biscuits, produce and plants. Follow the signs for off street parking.
Yelm Farmers Market
17835 State Route 507 SE (By Stewart's Meats)
Sundays 10:00 a.m. – 3:00 p.m.
Tenino Farmers Market
213 Sussex Ave. W.
Saturdays 10:00 a.m. – 3:00 p.m.
Shelton Farmers Market
3rd at Franklin
Saturdays 9:00 a.m. – 2:00 p.m.
Farm Stands
Bush Prairie Farms
8400 Old Highway 99 SE, Olympia, Washington
Saturdays 10:00 a.m. – 1:00 p.m.
Vegetables, flowers, and eggs
Garden Raised Bounty (GRuB)
2016 Elliot Ave NW, Olympia, Washington
Beginning in July: Wednesday 4:00 p.m. – 7:00 p.m.
Seasonal produce and flowers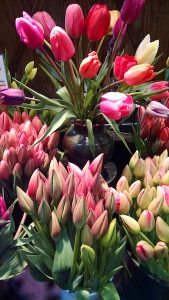 Helsing Junction Farms
12013 Independence Rd, Rochester, Washington
Open seven days a week
Over 100 varieties of organically certified vegetables, strawberries, raspberries, apples, Asian pears, herbs and flowers plus vegetables, flowers, fruit, pickles and canning supplies.
Jays Farmstand
3533 Mud Bay Rd W, Olympia, Washington
Monday – Sunday 7:00 a.m. – 7:00 p.m.
Johnson Berry Farm Stand
2908 Wiggins Rd SE, Olympia, Washington
Seven days a week 9:00 a.m. to 6:00 p.m.
Organic Raspberries, Blackberries, Strawberries and Blueberries
Lattin's County Cider Mill & Farm
9402 Rich Rd SE, Olympia, Washington
Monday – Saturday 9:00 a.m. – 5:30, Sunday 9:00 a.m. – 4:00 p.m.
Award-winning cider, apples, fruit, honey, eggs, veggies, sweet corn, pumpkins, pies, jams, dried fruit, frozen berries, gifts, and farm animals. Fresh donuts daily, apple fritters Sat and Sun. Apples all year.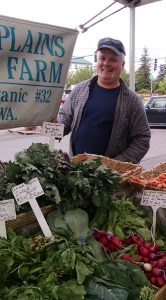 Schilter Family Farm
141 Nisqually Cutoff Road SE
Produce, jams, and more.
Spooner Berry Farms
3327 Yelm Highway SE
Open daily