It didn't take Allyson Rudd long to decide where she wanted to go to college. The answer was Providence, Rhode Island – home of the country's seventh-oldest college, Brown University.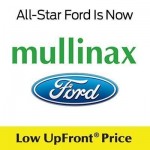 Less than 24 hours after the Ivy League member offered the Capital High School senior one of its four available spots on the Bears NCAA Division I gymnastics team back in November, she accepted.
Rudd was also recruited and received an offer from Cornell University, a program that has won five Ivy League championships since 2001, but Brown proved to be a perfect fit.
"It was a pretty easy decision," said Rudd, who first started participating in the sport at Black Hills Gymnastics at the age of two. "When I went on my official visit I just loved spending time with the team and the coaches. I could just envision myself being a part of the program and the university."
Rudd will join a Bears' squad that is certainly on the rise nationally as the past three seasons have been arguably the greatest in program history.
Brown University is coached by Sara Carver-Milne, who is in her 14th season. Carver-Milne has guided the Bears to three consecutive appearances in the USA Gymnastics Collegiate National Championships and to their first ever Eastern College Athletic Conference (ECAC) Championship in 2014.
Under Carver-Milne's watch, the program posted their highest regional qualifying score in program history (193.650 RQS) during last year's regular season and has captured two straight Ivy Classic titles, including the 2013 crown, which marked the program's first league title since 1990.
Last year, she mentored four USAG First Team All-Americans (Regan Butchness, Jorden Mitchell, Caroline Morant and Diana Walters), two NCAA Regional qualifiers in Mitchell and Walters, who will be seniors next fall when Rudd arrives on campus and a 2008 Summer Olympic Games qualifier Alicia Saramone.
It's a Bears team chalk full of talent with Rudd bringing in her own stacked resume to the roster.
Rudd has competed the past 11 years and is a Level 10 gymnast – the highest level of competition in the USA Gymnastics Junior Olympic program, a program where she is an 11-time state qualifier, seven-time regional qualifier and six-time national qualifier.
As expected, the Brown University team also excels in the classroom. A total of nine Brown University gymnasts earned National Association of Collegiate Gymnastics Coaches/Women Scholastic All-American Awards for maintaining a 3.5 GPA during the 2014-15 season. Two seasons ago, the Brown team posted the nation's fifth-best grade point average in the nation at 3.6306.
Rudd should fit in nicely. Her numbers are equally impressive on the academic side as she maintains a 4.0 grade point average.
"I was able to sit in on some classes and see what it would be like," said Rudd about her visit to Brown University. "It was a great experience. I felt comfortable there. The gymnastics program was great and (the academic side of the university) really sealed it for me."
Amazingly, Rudd has been able to achieve all of this despite her hectic schedule.
Following her classes, Rudd practices Monday through Friday from 2:00 to 6:00 p.m. She will train year-round, but her gymnastic season with Black Hills Gymnastics runs from January through May with competitions usually every other weekend and five to six individual meets.
"I think since I started (competing in gymnastics) they are only two of us left," Rudd said. "The mental aspects of the sport is just as big, if not bigger, than the physical side. It's a jump going from Level 9 to 10. It takes a commitment."
Rudd began her 2016 season in Kaneohe, Hawaii with the 40th annual Aloha Gymfest January 14-17.
The season concludes with state and regional qualifiers (Washington is in USA Gymnastics Region 2 along with Alaska, Hawaii, Idaho, Montana and Oregon) before ending with the 2016 Women's Junior Olympics National Championships May 6-8 in Fort Worth, Texas
"I've actually been able to do things I never thought I would be able to do," Rudd said. "You watch older girls perform when you are growing up and they do these things you think are impossible, but it's inspirational. You just keep working at it and then finally you are able to accomplish it."