According to legend, When King George II of England listened to Handel's Messiah for the first time, he rose from his seat with excitement when he heard the first few bars of the "The Hallelujah Chorus." Because their ruler was on his feet, the entire audience stood too, and thus a tradition lasting nearly three centuries was born.
Today, when audience members go to a performance of The Messiah, not only do they stand during the Hallelujah chorus, many times they are invited to sing along.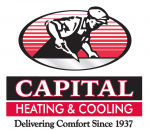 For the past 15 years, Student Orchestras of Greater Olympia (SOGO) has celebrated the holiday season by offering a free sing-along version of Handel's Messiah. This year the concert will take place on Monday, December 21 at 7:00 p.m. at The Washington Center for the Performing Arts.
"The Messiah has been SOGO's give-back to the community for all the support they have given us," says Krina Allison, Executive Director of SOGO. "We do a sing-along because people want to participate, and there is a long standing tradition in choral singing of performing The Messiah during the holidays. Young and old enjoy singing or listening to these well-known choruses."
Originally an Easter offering, Handel's Messiah premiered in 1742. Over the years it has become a staple of the Christmas season as well. "The Messiah evokes strong responses because it speaks to the heart and soul. It is a tradition and a stopping place for many during the frantic pace of the holiday season," says Allison.
In addition to the young musicians of SOGO, alumni of the program and experienced community musicians are invited to participate as instrumentalists.
Most of the featured soloists are local or have ties to Thurston County. SOGO Musical Director John Welsh recruits different performers each year and invites them to participate. This year's tenor soloist, Nathan Rodahl, is a SOGO alumnus. He played violin for The Messiah for many years and is now a SOGO Teaching Artist. According to Allison, Rodahl always wanted to sing the tenor part, and this year he was given the opportunity. Other soloists include Denise Daverso, Soprano, Brianna Kramer, Mezzo Soprano and Thomas Freet, Bass.
Over the years, representatives from a variety of community musical organizations have participated as guest conductors. This year, in addition to Dr. Johnathon Isham, two SOGO veteran directors, Greg Allison and Liz Ward will share conducting duties with Welsh.
SOGO is proud to keep the sing-along Messiah a free program. The Washington Center hosts the event and concert sponsor R.L. Ray Violin Shop helps cover costs. ThurstonTalk is getting in on the act too by sponsoring the snow fall at The Washington Center. "We wanted to be a small part of the community holiday magic while supporting a family-friendly event," says ThurstonTalk founder Dan Jones.
In past years, the sing-along Messiah has drawn upwards of 1,000 people. Community members may either purchase or rent a score at The Washington Center. Donations to support SOGO programs are gladly accepted.  The event is free and open to the public.
SOGO's Sing-Along Messiah
The Washington Center
Monday, December 21 at 7:00 p.m.
Free!  No tickets required.
Thrifty Thurston highlights inexpensive family fun in Thurston County. The weekly series focuses on family-friendly activities throughout our community. If you have a suggestion for a post, send us a note at submit@thurstontalk.com. For more events and to learn what's happening in Olympia and the surrounding area, visit our complete event calendar.