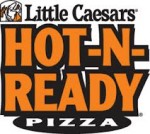 If you know anything about John Jones, you know he's a wrestling coach.
Since 1990, he's coached the wrestling team at Capital High School. He's only the third coach in the school's 40-year history, following Ed Stevens and Mike Williams. Jones' 25-year-commitment and his enduring passion to coach, isn't rooted in just his desire to win. It's also rooted in his desire to inspire, to be a role model.  "I love coaching," he said.
"I'm trying to be a role model and trying to get them not to be just good at wrestling, but to use the discipline in other parts of their life," Jones said.
Jones, a 1979 graduate from Olympia High School, wrestled for the Hall of Fame coach Rockey Isley in high school. Coaches were Jones' role model while growing up, and now he's trying to be that same role model for kids today. He's paying back a debt.
"I got a lot out of wrestling, as far as discipline and hard work," Jones said. "When I was in school my coaches were my role models."
Jones was the one who encouraged Angus Beaton to turn out for wrestling his freshman year for the first time. Now, Beaton, who is a junior and is nearly 6-foot-5, is the Cougars' top returning wrestler. He placed sixth at 265-pounds last year at regionals, two spots from making state.
"Coach Jones has been here a long time," Beaton said. "He's the one who actually got me to do wrestling."
Beaton dropped basketball to wrestle. Unlike Beaton, Tim Fisher, another young and talented Cougar wrestler, showed up to his first wrestling practice at Capital already knowing a takedown. Fisher has been wrestling since he was seven-years-old.
"Coach Jones helps a lot," said Fisher, who grew up wrestling in Longview before moving to Olympia two years ago. "He helped with basic understanding of some moves. I never got why I did it before. I was just told to do it. Coach helped me understand more of it."
Wrestling has been a live-and-learn experience for Beaton. He's happy Coach Jones is leading the way.
"He's an excellent coach," Beaton said about Jones. "He spends so much time with me. When I started, I had no idea how to wrestle."
Besides wrestling, Beaton and Fisher are also both tracksters. They have the talent and the desire to qualify for the state track meet. Last spring, Fisher, a sprinter, broke his school's record for 200 meters, running it in 24.2. Beaton throws the shot put, discus and the hammer. Getting instructions from Dwight Middles, who qualified for the 1980 Olympics in the discus, Beaton is hoping for some personal bests this spring to make state.
To make sure he'll be ready for track this spring, Beaton didn't turn out for football this season and instead spent the time throwing the shot put, discus and hammer. He's been throwing the hammer about 160 feet.
"Angus and Tim are both good athletes," Jones said. "Our team is pretty young. But we've got some good athletes."
Sports – track and wrestling – are both a release and a prod for Fisher. It's a motivator for him to do well in the classroom.
"That's been the way I get through school and stuff," Fisher said. "I do good in school in order to do sports."
Using sports as a motivator to do well in the classroom works. Fisher has a 3.2 cumulative GPA.
Jones, who began teaching special education this year at Capital, doesn't think of himself as just being a coach. But he loves coaches because he said sports is filled with life lessons.
"Basically, I'm a teacher first, special ed is my number one job," Jones said. "Then coaching secondary to that. But it's still a strong secondary thing. I'm trying to set examples for the kids and be a positive role model. Then train them how to be successful. Teach them things like perseverance, goal setting, overcoming adversity and just persevering."
Jones said four other young Cougars have shown potential – Chance Brogan, Nate Tyler, Brad Clark and Guarre Shaw. Even through his team is young and some of them are in their first year of wresting, Jones is optimistic that this will be learn-and-grow season.
"We're pretty athletic," said Jones, whose team won a state championship in 2001. "What we're doing with our younger kids is really teaching them how to wrestle."
And how to live life.