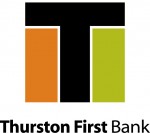 Olympia's restaurant scene is changing, adapting to the new energy and excitement of the region. While numerous amazing restaurants are expanding the palate of the South Sound, Olympia's Three Magnets Brewing Company seems to be spearheading the movement.
With both bar and restaurant seating, an amazing selection of brews and a creative, unique menu, Three Magnets is proving itself to be a new cornerstone for dining and conversing. Enjoy eating delicious food and drinking great beer in downtown Olympia.
"Three Magnets serves as a community gathering space, a place for people to come to gather and a local place to enjoy the company and sense of belonging," explained owner Nathan Reilly. "Three Magnets was built by Olympia. The design, the beer and the food- everything here is created by locals, all trying to get the right flavor for Olympia."
Opened in late 2014, Three Magnets has steadily grown in popularity. With a laid back and friendly staff, the atmosphere in both the restaurant and dining area is fantastic. You won't be rushed to order and will have plenty of time to talk, look around and relax downtown before having to choose what you want to eat and drink. During the day, placing an order will be quick, but during their busy hours, be prepared to wait a little bit. Be patient, though, as everything on the menu is worth the wait.
"We are trying to recreate the food culture of Portland and Seattle here in Olympia. We are constantly tweaking things, looking to change what we need based on needs of customers and desires of the restaurant," said Nathan. "As part of the evolution, we offer mixed service. You can wait for a server to come to you, which might take a bit of time, or you can head to the counter and place your order. We do this because we want to give the customer the best food we can."
There are two entrances to Three Magnets, with one leading to the bar and the other to the family dining area. If you are without children, I highly recommend sitting in the bar. During sunny, warm days, the bar is opened up with patio seating available. In the colder months and rainy days, the bar doors are closed, but comfy, giving both bar and table options for dining.
The bar also has a huge television and is the home for Sounders and Seahawks matches in Olympia. On match day, the bar area is packed as Sounders supporters cheer on the team.
On the opposite side of the restaurant, the family dining area is cozy, open and able to accommodate both large and small parties. With half-off meals on the kid's menu on Wednesdays and a bar-style seating arrangement for families, Three Magnets is building the Olympia community one delicious dish at a time.
The menu at Three Magnets is incredible, with food options not typically found at a restaurant in Olympia. Marketed as a stylish brewery with elevated pub grub, food ranges from the Northwest Artisan Cheese Board to the Achiote Pork Belly Cuban. Everything on the menu is sure to be a vacation for your taste buds. There are so many food options that deciding on the perfect dish can be tough, but the staff recommends a few of their favorites. Keep in mind that the menu will change every few months.
"Changing up our menu gives us the ability to get away with serving, good, fresh locally- sourced items, all prepared and imagined by Chef Kyle Wnuk," says Nathan. "Kyle takes personal pride in each dish, and his creativity makes it unique. Starting in January, we will be offering more small plates, which are perfect for sharing with friends and family."
Right now, you can't go wrong with the Beignet Battered Tunawerth Cheese Curds. With smoked apple lychee jam and powdered sugar, these cheese balls are more like delicious cheesy donuts that melt in your mouth and please your soul. If that sounds like too much, you can also try the blistered shishito peppers. Three Magnets also offers standard fare like burgers, salads, sandwiches and cheese boards; but, for many, the main draw tends to be the more unique foods served. Delicious delicacies like Beer Brined and Roasted Bone Marrow, Octopus and Chorizo Pinch Buns, and Geoduck and Zucchini Fritters will leave your mouth watering. With the ever-changing menu, Three Magnets will continue to push you out of your comfort zone and let you try new, delicious food options in Olympia.
Since this is Three Magnets Brewery, it is also an amazing place to try numerous locally-brewed beers and ciders. Popular brews include the Supporters Lager, the Mr. Ordinary and the 3Mag Sun IPA, each brewed right behind the bar. If you are a fan of ciders, the Red Cap Whitewood Cider is incredibly refreshing and delicious. Selling $3.50 pints on Tuesdays and numerous sizes every day, Three Magnets is quickly becoming a beer lover's paradise in downtown Olympia.
Currently, barrels of perfectly-brewed beer are starting to get ready, which means a return of the always incredible saison and the sour. The IPA is a top seller, both here in town and at a handful of the best bars in Seattle. The quality of beer at Three Magnets alone is worth experiencing.
Three Magnets also has a small event space for rent known as the Barrel Room. Seating up to 25 people with a private TV, the Barrel Room is perfect for parties, meetings and friendly get-togethers. Right now, reserving the room is free of charge, but that might change as the room gets more popular and the family seating area transforms in the morning to the new location of Darby's Restaurant.
Three Magnets is sure to continue to represent the eclectic tastes of Olympia, the Puget Sound and the Pacific Northwest. Three Magnets pairs fantastic foods with great drinks and an easy-going atmosphere.
Three Magnets Brewing
600 Franklin Street SE in downtown Olympia
360-972-2481