Submitted by Raise for Rowyn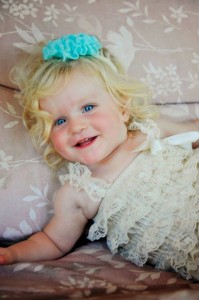 Raise for Rowyn is a public charity that has risen in the wake of the tragic accident that took the life of Rowyn Leea Johnson on 9/16/2014. The mission of Raise for Rowyn is to provide financial assistance for funeral and mortuary expenses, to families struggling with the loss of a child.
After being contacted by a journalist in LA, the story caught the attention of the Dr. Phil producers. September 15th, the night before the dreaded anniversary of their accident, the two women found themselves working out details with the Dr. Phil crew. They flew to LA and filmed for two days. The air date is October 15, 2015 in a shared episode with the one and only Oprah Winfrey. Oprah will be promoting her new documentary featuring stories of tragedy, healing, and belief.
To date, Raise for Rowyn has assisted 24 families in and out of Washington State, spending a total of $32,516.04 in funeral and mortuary expenses.
We have hosted fundraising events, sold merchandise, and already have several events lined up for 2016. For more information on our story, please visit http://www.raiseforrowyn.org We also have a dedicated following on Facebook, Instagram #raise4rowyn, and linkedin.
For further information regarding the public charity and this story, please get in contact with us.
Cassie Miller 360-878-2695
Brynn Johnson 360-870-1156
Email us at raise4rowyn@gmail.com