By Morgan Willie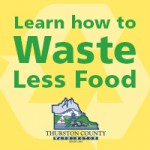 Cultural preservation is the notion of maintaining a community's traditions and values for generations to come. Here in our little neck of the woods, there is no shortage of this.
In fact, the 79th Annual Strawberry Festival held at the South Bay Grange is a perfect example of Thurston County citizens mobilizing to uphold tradition.
Five county residents – Marti Buck, John Linzee, Paul Lovgren, Mimi Arnett, and Elizabeth Bretschneider – have joined together to arrange events for the grange, keeping its history in tact. The Strawberry Festival started in 1936 as a Father's Day celebration, and continued on until 2010 when no chairperson was found to sustain the event for another year. But, the Grange Board brought back the festival in 2013, breathing new life into an old-time favorite.
The Strawberry Festival now serves as a fundraiser for Bretschneider and Kirkwood Musical Productions, a local theatre group for children and young adults. When I met with the Grange Board to discuss how this year's festival might differ from past occasions, the majority response was, in summation, that it would be bigger and better.
This time around, there will be a competitive run on the morning of the event called the "Strawberry Short-K." Bretschneider came up with this idea to raise money for her son's swim team.
"The 5K is very local, it's very scenic, and it's really what this area is all about," she noted. "We have raffle prizes, we have participant prizes, and a timing system. It's a real race."
In addition to this, BK Productions will be performing Shrek Jr. The Musical. There will be no entrance fee, as usual, and plenty of hotdogs and hamburgers available for purchase. Strawberry shortcake – always a crowd pleaser – will be served with fresh whipped cream and visitors will also be able to buy berries in bulk.
One of the festival's biggest fans, Sue Spooner's mother, lives across the street.  Sue Spooner is the owner of Spooner Berry Farms – a perfect tie-in to the festival.
"She's really into [the festival] so she goes and picks up all the berries," Bretschneider mentioned. "Saturday morning we're ordering 40 flats of berries, but maybe I need to pick up more."
The board may need to stock up on more berries before the big day due to a large increase in awareness of the festival's family-friendly nature and homely charms.
"The first few years I did the Strawberry Festival, people came into the dining hall, and they got their strawberries, shortcake, and hamburgers. They sat and talked and then they left. Last year, Elizabeth brought this place alive with so many different things going on," board member John Linzee said. "This year, it will spill outside into the parking lot with vendors."
The Grange Board is most excited to bring their community together at such a central location for some good, clean fun.
"We get to know all of our neighbors," Bretschneider said. "It's a way of us serving our neighbors."
Member Marti Buck gushed about how much she adored spending time around the festival participants.
"It was just such a pleasure being here with the people coming and going. It was a pleasure to see how grateful they were for the food, and the opportunity to be together in their neighborhood," she said. "I ended up staying the whole day [last year] even though I'd planned to come for an hour."
If you're looking for a sweet activity to enjoy with dad during Father's Day weekend, this is the perfect get-together. With numerous activities for the kids, copious amounts of food, and entertainment for the entire family to enjoy, the Strawberry Festival is simply a great day just waiting to happen.
For more information about the "Strawberry Short-K" or any other details you can visit the Strawberry Festival's Facebook page or contact Elizabeth Bretschneider at elizabeth@bkmusicalproductions.com to answer any questions you may have.
79th Annual Strawberry Festival
June 20 from 12:00 p.m. – 6:00 p.m.
South Bay Grange
3918 Sleater Kinney Rd NE
Olympia, WA 98506
360-491-7033