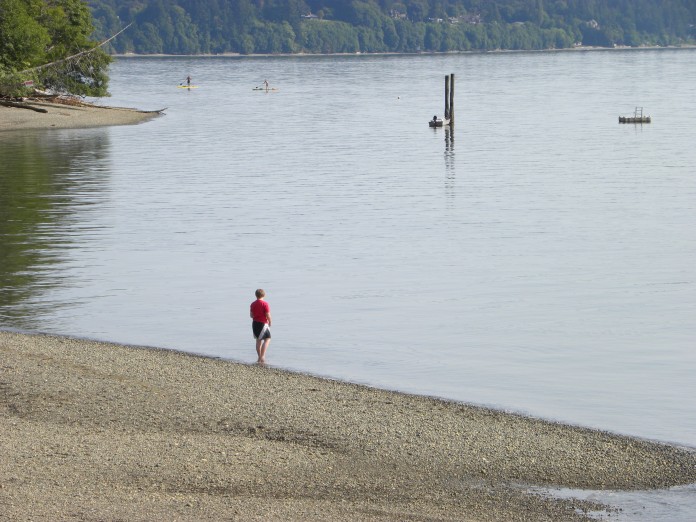 Submitted by Thurston County                                                                                    
Enjoy a fun and free tour of north Thurston County on Saturday, May 16 where water quality experts will help you see your neighborhood through the lens of a drinking water glass.
The "Dive into Your Neighborhood Tour" will depart aboard a luxury tour bus at 10 a.m. and will include free local food, a scenic tour of spots where you can witness water quality issues in action, plus lots of tips and information about how you can help protect the quality of the water in Puget Sound, in our lakes and streams, and in your very own home.
The free "Dive into Your Neighborhood Tour" is hosted by Clear Choices for Clean Water, a partnership between Thurston Conservation District and Thurston County Environmental Health. Residents who live in the Henderson or Nisqually Shellfish Protection Districts are encouraged to register for the tour. Residents who live outside the shellfish protection districts will be placed on a waiting list and will be notified a few days in advance if space is available. All interested residents are encouraged to register as early as possible. To register for the tour and to find out if you live within one of the shellfish protection districts, visit www.thurstoncd.com/clearchoices or call Melissa Sanchez at (360) 754-3588 x105.
The tour will begin with refreshments and check-in at the Thurston County Public Health and Social Services building at 412 Lilly Road NE in Olympia. After a presentation on the underground mysteries of septic tanks, the tour will visit several locations in the Henderson and Nisqually Watersheds to understand where our water comes from, where it goes, and how our everyday choices affect the health of the water and the ecosystems it supports. The tour will end with local beverages, free shellfish tasting, music and more! Tour participants will also get to take home free native plants, fertilizers, compost, and other items to help protect water quality for all of us.
Not able to join the tour? Henderson and Nisqually Watershed District residents can still learn about local water quality, get tips, tricks and tools to help you protect water quality, and sign up for the Clear Choices for Clean Water rewards booklet with coupons and discounts worth more than $300. Just visit www.thurstoncd.com/clearchoices for more.