By Megan Conklin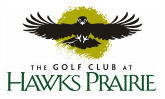 It is officially the Christmas season. Thanksgiving is over and, in my house anyway, it is now legal to listen to Christmas music, put up holiday decorations and drink eggnog lattes. It is also time for the yearly picture with the big guy in red and white. As a parent, I have had less than stellar success with getting my children to actually sit on Santa's lap without screaming in terror, but I have heard that there are kids out there who relish the experience. Whether you take Santa photos with yourself, your children, or your pets, 'tis the season and there is an assortment of venues that provide the opportunity of a pic with old St. Nick.
Santa in the Christmas Forest at the Red Lion
The Christmas Forest is an annual fundraiser for Providence St. Peter Foundation and has been going strong for 26 years. This is a five day long celebration at the Red Lion Hotel in Olympia, so there are ample opportunities to stop by and snap a picture with Santa. Though this is not a free event, on the public viewing days, children's tickets are only $1. There are more holiday crafts, singing and dancing events, and seasonal activities than one can imaging at this Christmastime celebration. And if a snap with Santa is not enough, the beautiful, uniquely decorated, themed Christmas trees provide a gorgeous backdrop for family photos.
December 3 – 7, times vary so click here for details
Santa on a Fire Truck at Lacey's Annual Lighting of the Christmas Trees
This chance to see Santa has a truly old fashioned feel. Huntamer Park in Lacey transforms with colorful lights and beautiful Christmas trees. Between the hot cocoa and caroling, it really can't help but put even the most grinchy among us in the Christmas spirit.  And when Santa and his helpers finally roll in on Lacey Fire District 3's vintage fire engine, affectionately dubbed the "Santamobile," well, let's just say this is a photo opportunity that should not be missed. For the Santa-shy child – the fire truck can be a great incentive to get that perfect picture.
December 4, 6:00 p.m.
Santa at the Capitol Rotunda Holiday Kids' Tree Lighting Ceremony
This is free and fun event in that my family has enjoyed for years. The event is a lovely way to kick off the holiday season – early enough that no one is too stressed out yet and holiday music is still fresh and easy on the ears.  I love this particular Santa photo opportunity because of all the festive holiday events that accompany it. The evening begins with music from Olympia's Kids in Koncert, a group of young vocalists that is known for their robust harmonies. The music is followed by the lighting of the Kids' Tree – and rumor has it that this year's tree will be decorated in a decidedly Frozen fashion. (Anyone want to build a snowman?) The culminating event is a visit from the big guy himself and the line for pictures is usually on the shorter side. Bonus – the entire event is sponsored by the Association of Washington Business and all donations to the event allow them to partner with volunteer fire departments to distribute gifts and money to rural Washington State families in need.
December 5, 6:00 p.m.
Santa at Northwest Harley-Davidson in Lacey
Here is one that is truly fun for all ages. While I am technically not cool enough to have experienced this in person, I have heard that Santa Claus will be ditching the sleigh for a day and riding into Lacey to pay his annual visit to Northwest Harley.  The celebrity will take pictures with bikers, kids, and pets alike. If you are not interested in a cute kiddo or pet picture, and would like a photograph more adult in nature, Santa will have his "naughty elves" along for the day. However, parents rejoice, the elves are optional.
December 13, 10:00 a.m. – 2:00 p.m.
Santa at Capital Mall in Olympia
For a more traditional Santa photo experience, head to Capital Mall in west Olympia to take a picture on Santa's lap. Santa actually arrived for photo taking duty way back in November and will be stationed at the Forever 21 Court area until Christmas Eve. Santa and his trusty helpers will be available to help folks capture holiday memories on film from 10:00 a.m. until 8:00 p.m. Monday through Saturday and from 11:00 a.m. until 6:00 p.m. on Sundays. The mall also has an assortment of other holiday themed Santa events this month so be sure to check out all of the activities here.
No matter the setting, the yearly photo with Santa Claus is a holiday memory that families cherish. Be sure to find one that fits your family this seasons.