By Lauren Frasier, Capital High School Intern to ThurstonTalk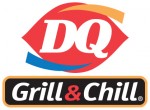 There's one phrase on the minds of each member of Capital High School's football team this year: C.A.D.
They know it like they know every single play and route. It's a fundamental part of who the team is and what they stand for.
Introduced by Head Coach John Johnson, C.A.D. stands for Commitment, Accountability and Discipline. The motto is everywhere on the team – on their uniforms, bracelets, even painted on the wall of the weight room. But to them, it means much more than just an catchy slogan. These three letters are what the Capital High School Football program has tried to build their team around this season.
"It's been a really big factor in uniting us as a team and holding us to a higher standard," says Cody Jenkins, a junior at Capital and Varsity Quarterback.
"I've seen a lot more dedication in our work ethic since C.A.D. was introduced."
This is exactly what Coach Johnson was looking for in his players. "We went through a dialogue of what it meant to be Committed, Accountable and Disciplined," he says. "We didn't just ask them to accept this motto and not know what it meant." This way, the players understand how to show those traits to their teammates and peers. Each player can see that their teammates are working just as hard as they are.
Johnson wants the players to realize they've committed to something bigger than themselves. "It's not about one person, it's about the team," he explains. "Everyone has a role and we want to respect that."
In a sport like football it's important to know that your teammate has your back and that you can always trust them. Returning player and sophomore Rhys Tranum shares, "You have to trust that they're working just as hard as you are and that's how we hold each other accountable."
Quarterback Jenkins feels the same way.  "C.A.D. really helps to remind me of the commitment I have to the team."
Being Committed means coming to practice every day ready to work hard. "You not only have to show up, you have to listen to Coach and be ready to improve," adds Tranum.
C.A.D. isn't just used for workouts and practice. During a game, it helps the players stay united and focused on a common goal. "It helps them see how they can help one another and the team," shares Coach Johnson.
It reminds the players of the hard work they've put in during the season and that they can rely on one another. Freshman Danny Samson explains, "It helps us unite as a team when we're down in games."
But the goal isn't just to make good football players, it's to make leaders, both on and off the field. The idea of being Committed, Accountable and Disciplined applies to all aspects of life, not just training or games. It's Johnson's hope that C.A.D. makes the transition into schoolwork and into the community.
"It's got to roll over into the classroom and into the community," Johnson says. "Those things are really where I'm hoping it spreads."
Juggling homework, practice and other obligations can be a challenge for players but the self-discipline learned with C.A.D. helps them handle it all. "It really helps us to stay focused in school," says Samson.
Tranum agrees. "It really transfers into your everyday life. You use those skills everywhere." Being part of something bigger than yourself – being committed, being accountable, being disciplined – is something so important in all parts of life, not just in practice or on the field.
Maybe that's why C.A.D. has become incredibly popular throughout the entire school. Teachers have bracelets. So does the volleyball team. The booster club started selling a fan version at

games. "The idea is definitely catching on in other places than just the football team," says Jenkins.
It's a great motto showing with hard work comes great rewards.
By always striving to be committed, accountable and disciplined, the Capital High School football team will be a force to be reckoned with this season. But even more than that, players will take those new skills and make a difference in their schools and communities.
"It really comes down to two things, attitude and effort," says Coach Johnson. "We can't control what we've got on the other side of the line, but our attitude and effort can always be 100 percent."