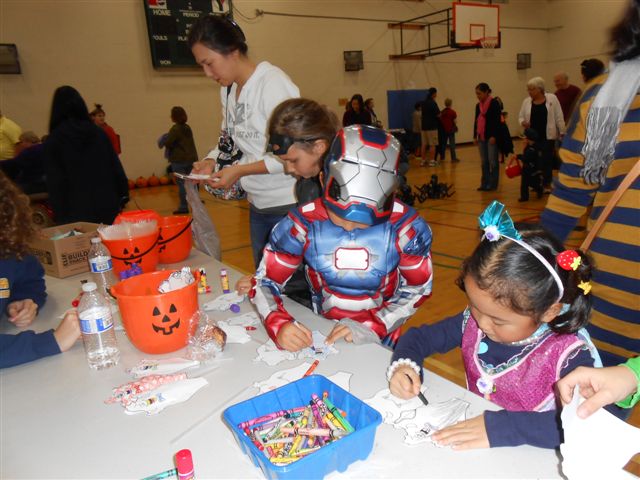 The indomitable spirit of autumn is upon us.  The fading rays of summer are brightened by falling leaves, the smell of spiced pumpkin, and the chance to once again break out soft sweaters and stylish boots.  Said Anne of Green Gables herself, "I'm so glad I live in a world where there are Octobers."
This month promises to be especially delightful courtesy of the South Sound YMCA.  On Friday, October 24 from 6:00 – 8:00 p.m. both the Olympia Downtown and Briggs branches will host their annual Harvest Festival.  Entry is free with a donation of canned or non-perishable food and all proceeds benefit the Thurston County Food Bank.
Briggs Community Branch Youth and Teen Director Shilpa Johnson explained, "We have been doing the Harvest Festival since we opened in 1997.  It has been called other names in the past like Halloween Extravaganza and morphed into the Harvest Festival the last two years."  The fun traditionally takes place the Friday before Halloween "so more of the community could attend this free event."
With the expectation of hundreds of attendees, the branches will offer games, community information, and excitement for guests of all ages.  Costumes are definitely encouraged.  This year vendors such as the South Sound Reading Foundation, Usborne Books, the Finnigan Chiropractic Center, and Home Depot (to name a few!) will have booths available to answer questions, host activities, and join in the fun.
With most of the stories, crafts, and games are geared towards kids 2-12, teens and adults will enjoy the glow in the dark room and enticing cake walk.  Johnson remembers one event "that sticks out in my mind is all the kids having an impromptu dance party in their costumes, in the cake walk room, while eating the cupcakes or cookies they just won."
Olympia Downtown branch Youth Development Director Amber Wetzel agrees; "The Harvest Festival is one or our favorite events at our Y.  It's our opportunity to give back to our community.  At the Olympia Downtown branch we will have pumpkins floating in the pool, games, mystery bags, and crafts.  It's a great opportunity for free family fun!"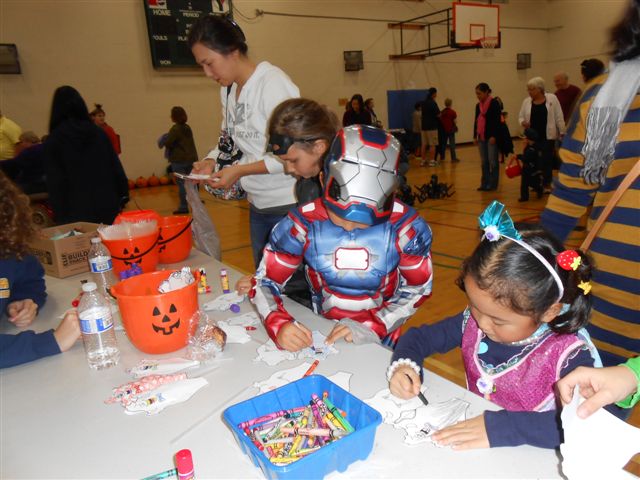 In 2013 alone, the South Sound YMCA served more than 47,000 people in our community.  More than 1400 volunteers donated 20,483 hours of their time and dozens of businesses served as Community Partners.  This outreach takes many forms but with one goal in mind: "to provide youth and our community an affordable and accessible resource for the positive development of spirit, mind, and body through recreational, health, and leadership programs.  Our impact is felt when an individual makes a healthy choice, when a mentor inspires a child, and when a community comes together for the common good."
We're blessed with a gorgeous start to fall and the promise of a delightfully mild winter.  This autumn, take full advantage of the ability to be outside, mingling with friends and neighbors, to the benefit of a local food bank.  While you're there, learn all you can about the Y's many discounts, classes, childcare opportunities, and community activism.  You won't regret it!
The Olympia Downtown branch is at 510 Franklin Street SE and Briggs is located at 1530 Yelm Highway SE.  Call 360-753-6576 with any questions.