Starting something new is hard.  And when that "something" is a new business, it's even harder.  Putting out your shingle and saying to the community, "I'm here – trust me to help you in your life," is a step that takes courage, conviction, and commitment.
Dwayne Boggs knows this well.  The Olympia-based home inspector started his own business, Boggs Inspection Services over ten years ago, transitioning from construction to inspecting homes for buyers, sellers, and real-estate transactions.  "It's hard work getting established, building trust with customers," he recalls.
But hard work is something Boggs isn't afraid of and he's grown his inspection business to include three home inspectors and strong connections with businesses throughout the South Sound.  As his business has grown he's felt the pull to give back to the community that supported him when he first started out.
He's a member of the Gateway Rotary Club of Lacey, participating in their many service and outreach projects.  "I really feel like now that I'm more established, I have the time and knowledge to give back to the community," explains Boggs.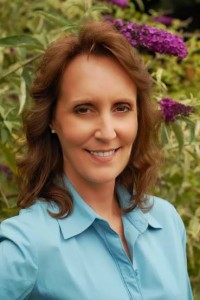 One way he's reached out is through his support of new Keller Williams Realty agent, Shauna Tryon.  Boggs sponsored the new agent to participate in the Keller Williams BOLD (Business Objectives Leading by Design) Training Program.  This intensive, eight-week training, held in Portland, Oregon, is intended to help new or experienced agents gain the strategies and motivation to make it in the competitive world of real estate.  Click here to read about how Boggs Inspection Service selected Shauna to sponsor for this program in April 2014.
Fast forward to fall.  Tryon has completed the BOLD course work and I spent some time with the Olympia native and single mom of two, asking her to reflect on her experience and what she has gained through the sponsorship of Boggs Inspection Service to attend.
"I am so thankful for the opportunity to attend this training, which wouldn't have been financially possible in my first summer as an agent without Dwayne's sponsorship," shares Tryon.  With the real estate business relying heavily on referral business and reputation, it's an uphill battle to establish yourself in the industry.  "It can be really scary to step out and say, 'I'm new' and hope for the best," she shares.
Through attending the BOLD Training, Tryon felt she got a leg-up for her first year in the industry. "I went into the training as a true novice, but felt I came out more educated about the industry and how to be successful long-term."  Her biggest take away?  "It takes a lot of motivation, mentally, to stay in this business long enough to be truly successful.  I feel like the BOLD program gave me the tools to stay motivated and stick with it for the long haul," she shares.
Boggs can relate.  Inspecting someone's home requires integrity and trust, something that takes time to establish.   And building relationships throughout the community is something he sees as important, not just for gaining business, but for supporting those like him – those working hard for the greater good.
"My business is built on relationships and referral, just like Shauna.  So, working collaboratively, supporting each other, is just good business and good for the community," Boggs says.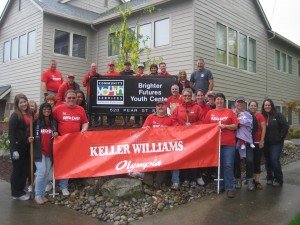 Tryon agrees.  "The real estate industry in Thurston County includes so many people – inspectors, agents, roofers, painters – the list goes on.  We all really work well together because ultimately, it benefits us all."  Tryon knows from her past experiences in life and business that an environment of collaboration and community brings far more personal satisfaction as well as an increased bottom line.
"Dwayne help getting me started in my career was invaluable.  But, just because he stepped in to help a new agent, it doesn't mean we are now doing 100 deals together.  It's really for the greater good of everyone and for that I thank him," Tryon explains.
The results of the BOLD Program are evident in Tryon's positive attitude and her success in her first summer as an agent.  "I've done a few deals this summer and worked well with several investors," she shares.  And while she knows that it's a tough business, she feels that the community has rallied around her, providing support, motivation and a community to see her through.
"I probably wouldn't have gotten through this first summer as an agent without the BOLD training," Tryon admits.  But got through it she did, with flying colors.
You can find Shauna Tryon here and connect with Boggs Inspection Services here.