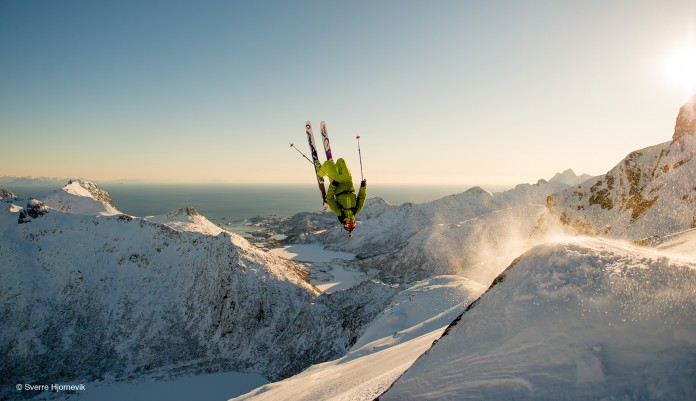 Submitted by Warren Miller Entertainment
This fall, Warren Miller releases its 65th film, No Turning Back. The newest installment celebrates the 65 years of mountain culture and adventure filmmaking that has led Warren Miller to every end of the winter world. Warren Miller's annual film tradition marks the beginning of colder weather, winter exploration and premier cinematography. Come experience the stoke with Warren Miller and revel in winter's heritage as we push the boundaries in Niseko, Japan, the Swiss Alps, Montana, France and more. See athletes Ingrid Backstrom, Seth Wescott, Sierra Quitiquit, Rob Kingwill, Oystein Aasheim and others carry on the legacy in winter sports storytelling.
Warren Miller's No Turning Back shows in Olympia at the Washington Center for the Performing Arts on Friday, November 14.  Two showings are scheduled at 6:30 and  9:30pm. Click here for all show info.
Since he began creating films in 1949, Warren Miller has known that as skiers and riders, there's no need to look back—instead, we continuously drive to keep our edge and chase the snow. Because whether it's Josh Bibby and Tyler Ceccanti carving turns on Mount Olympus in Greece or Kaylin Richardson breaking trail in Norway, these athletes pray for storms and seek mountain thrills for the same reason snow lovers have for decades: sheer delight.
"Everywhere we go, Warren Miller Entertainment finds people who have dedicated their lives to the mountains," says Producer Josh Haskins. "Every location we shoot at, from the smallest local hills to the top of Alaska's Chugach, speaks to skiers and snowboarders because, at the end of the day, all we need are some steep slopes and some snow to cover them."
No Turning Back continues the tradition, taking a legacy that dates back to before skis had edges, and running with it around the globe, to the top of the world's highest peaks to the mom-and-pop hills that define skiing and riding and back again. Join Warren Miller in welcoming this winter season, and remember this year there's No Turning Back.