By Emily McMason
Sitting down with the South Sound YMCA's Susan Callender is watching dedication in action. Callender, the Director of Development and Marketing, is clearly passionate about her colleagues, members, volunteers, donors, and the community. She animatedly discusses the new national slogan 'The Y. So Much More' and how it is a succinct and energizing statement to the community about the historical strengths of the Y and the new, innovative programming that continues to be developed. "I am so proud of all that we do." All that they do for so many of us, as 47,179 were served by the South Sound YMCA in 2013 alone.
F is for Fitness and Funding
From Callender's view, the community is aware of the Y's focus on fitness, from youth sports that include lacrosse, soccer and cross-country to older adult options, with offerings like swimming, dance and yoga. Yet what happens in these programs goes beyond physical fitness, to connection with the heart of a child. One mother describes her son's experience this way "there is no manual for that kind of patience and compassion but the Y staff really get it."
Yet we are less aware of the financial assistance that runs as part of the central backbone of all programs. Community members can apply for financial assistance so they are able to participate in any of the Y's broad range of offerings. Last year the South Sound YMCA distributed $549,260 in direct financial assistance to nearly 4,000 individuals and families.
As one parent wrote, "We would not be able to participate in these programs without assistance. Being a member of the Y has helped our family to get and stay healthy and teach our children to live a healthy lifestyle. We have discovered that we are becoming closer as a family as we get more involved in Y programs. We are all excited about what comes next as Y members!"
P is for Pilates and Prevention
"The community may know we offer pilates, but they are less aware of our prevention programs," says Callender, explaining the new diabetes prevention program that was launched in January. This program is making a significant impact in our community and is already serving hundreds of individuals diagnosed as pre-diabetic.
The year-long program includes sixteen weeks of group meetings with a lifestyle coach and then monthly for the remainder of the year. Callender says, "The diabetes program is transformational. It is rigorous and nimble. The classes can be done at the worksite or at the Y."
E is for Education and Endowment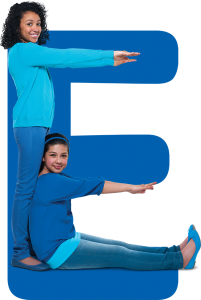 "People are aware of our education work, but now we are taking after school to a whole new level," explains Callender while discussing the new program as a wrap-around, surrounding the child and providing full support.
Before entering kindergarten, each student at the Y Early Learning Center at South Puget Sound Community College is assessed to determine progress in obtaining the skills needed for a successful start in kindergarten.  In the Y After-School program, children are able to design their time around their own interests, whether it is science, cooking, or math, for example. The programs at Horizons and Chambers Prairie Elementary School in the North Thurston School District and Southworth Elementary in Yelm have been nationally accredited, an arduous process that verifies the highest standards are being met, through a partnership with the Army School Age Program in Your Neighborhood. All of the South Sound after school programs, which served nearly 1,800 children last year, are benefitting from this process.
The enthusiasm and dedication of Callender is echoed throughout all of the employees of the South Sound YMCA. This enthusiasm in evident in their generous giving to this year's annual fund campaign, where employees alone have donated nearly $30,000. Callender says she is always impressed by the employee dedication. "From our childcare providers to our CEO, everyone here sees it and gets it and wants to support it. They make sacrificial gifts to the campaign."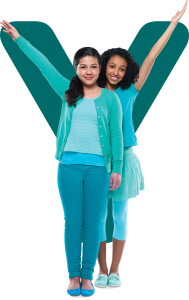 Together with community donors the South Sound YMCA has established an endowment that exceeds $1 million.
While a healthy bottom line is critical to a healthy organization, there are other ways to give as well. Last year 1,483 volunteers donated 20,483 hours of their time to the South Sound YMCA.
The Y is for You
Whether you want to donate, learn, or move the South Sound YMCA can meet your needs. You can contribute online, sign up for classes, or take a look around.  The Y truly has something for everyone.