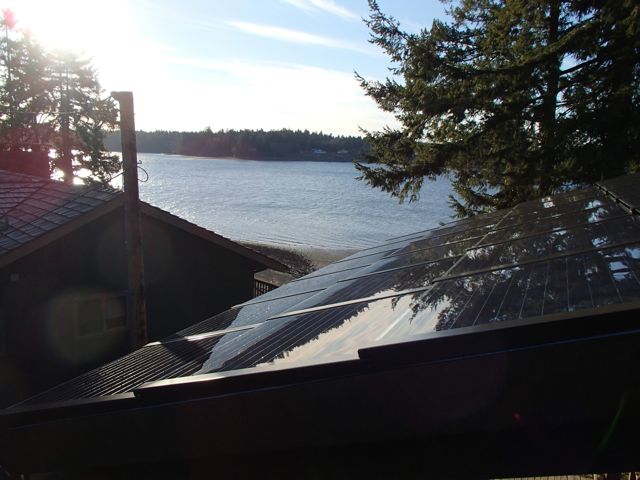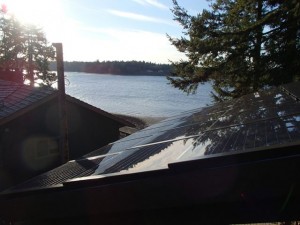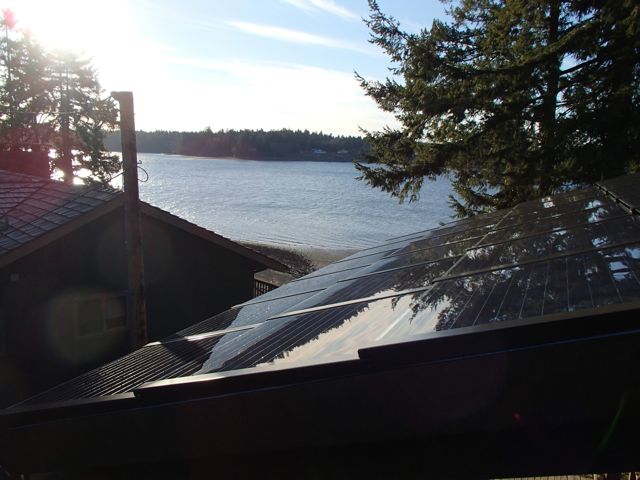 Washingtonians often comment on our region's cloudy and rainy weather, particularly on the west side including Thurston County. It would seem that lots of hot sun is needed to create sufficient solar power. So how does solar work in an area without an abundance of sunshine?
Kirk Haffner, founder of South Sound Solar explains, "It is true that in the winter time in Thurston County we have a marine climate that is highly overcast with short winter days. But it is also true that our long, cool summer days are ideal for solar."
While it might seem counterintuitive, solar is actually more efficient in cooler climates. For example, solar panels that produce electricity are affected by their operating temperature, which is determined by the air temperature and level of sunlight. The energy production efficiency of solar panels drops when the panel reaches hot temperatures.
While the strength and duration of sunlight are the primary factors in solar panel power production, our local conditions are highly conducive to creating solar power. In fact, whenever there is light outside solar panels will produce electricity. Plus solar credits stores up with the utility so you can use it when you need it.
As a point of comparison, Germany is the world's leading user of solar and has less sunlight on average than Western Washington. So if you think our weather cannot support solar power-think again! Due to the benefits of solar, expertise of South Sound Solar, and financial incentives, solar projects have been growing each year in our community, decreasing our dependence on non-renewable sources of energy.
To learn more about how solar can work for your home or business visit the South Sound Solar website by clicking here, calling 360-352-7869, or attending an upcoming informational workshop.