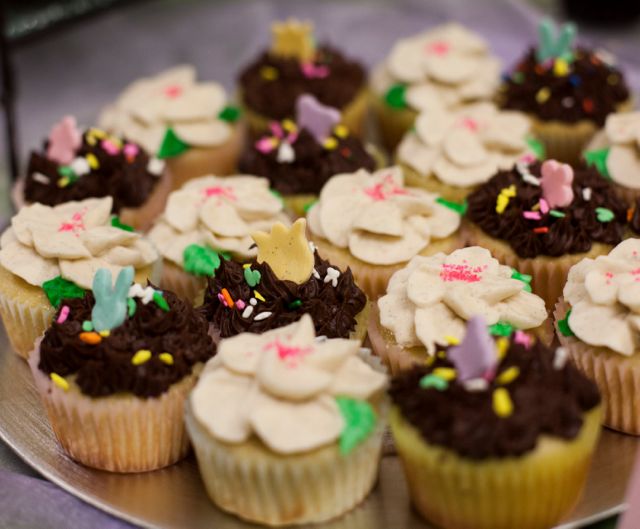 Submitted by Miss Moffett's Mystical Cupcakes
Olympia's Miss Moffett's Mystical Cupcakes will open its second location October 15 in Capital Mall, 625 Black Lake Blvd SW, Suite B24. The new location, across from the food court, will offer a full menu of delectable cupcakes, plus a wide assortment of candies, custom order cakes and pies, t-shirts, greeting cards and gift items.
With plenty of in-house seating, Mystical Cupcakes will also host events such as cupcake decorating classes, birthday parties, book signings and themed parties for both adults and children.
Leta Hankins, local leasing manager for the mall, is enthusiastic about the mall's newest addition.
"I'm really excited because we are focusing on bringing more local businesses into the mall, and Miss Moffett's Mystical Cupcakes is perfect," she said. "I love that they are local, innovative and unique to the mall. They will add a breath of fresh air."
Miss Moffett's Mystical Cupcakes was established two years ago by founder/owner Rachel Young in her kitchen as she experimented with and developed her own unique recipes. Joined by her mother, Victoria Cunningham, the two appeared on Food Network's Cupcake Wars in October 2013, which re-aired in April 2014. The episode, "L.A. Bridal Bash," can be viewed from the link on the shop's Web site.
A grand opening and ribbon cutting will be held at the mall location October 31 at noon. More details will be announced via the Web site and also on the shop's Facebook page.
The new location will be a great addition for mall shoppers.
"There's no other place to purchase cupcakes in the mall or the gift items we will be offering," said Young. "Plus, for our current downtown customers who reside on the west side, our mall shop will be so convenient."
Cunningham described the new location as being warm, inviting and, more importantly, cheerful.
"It will be a happy place for our customers," said Cunningham. "And who doesn't love happy?"
For more information, contact Young or Cunningham at info@mysticalcupcakes.com, at the downtown store location, 111 Market St NE, Suite 107, Olympia, or by phone at 360.350.0332.