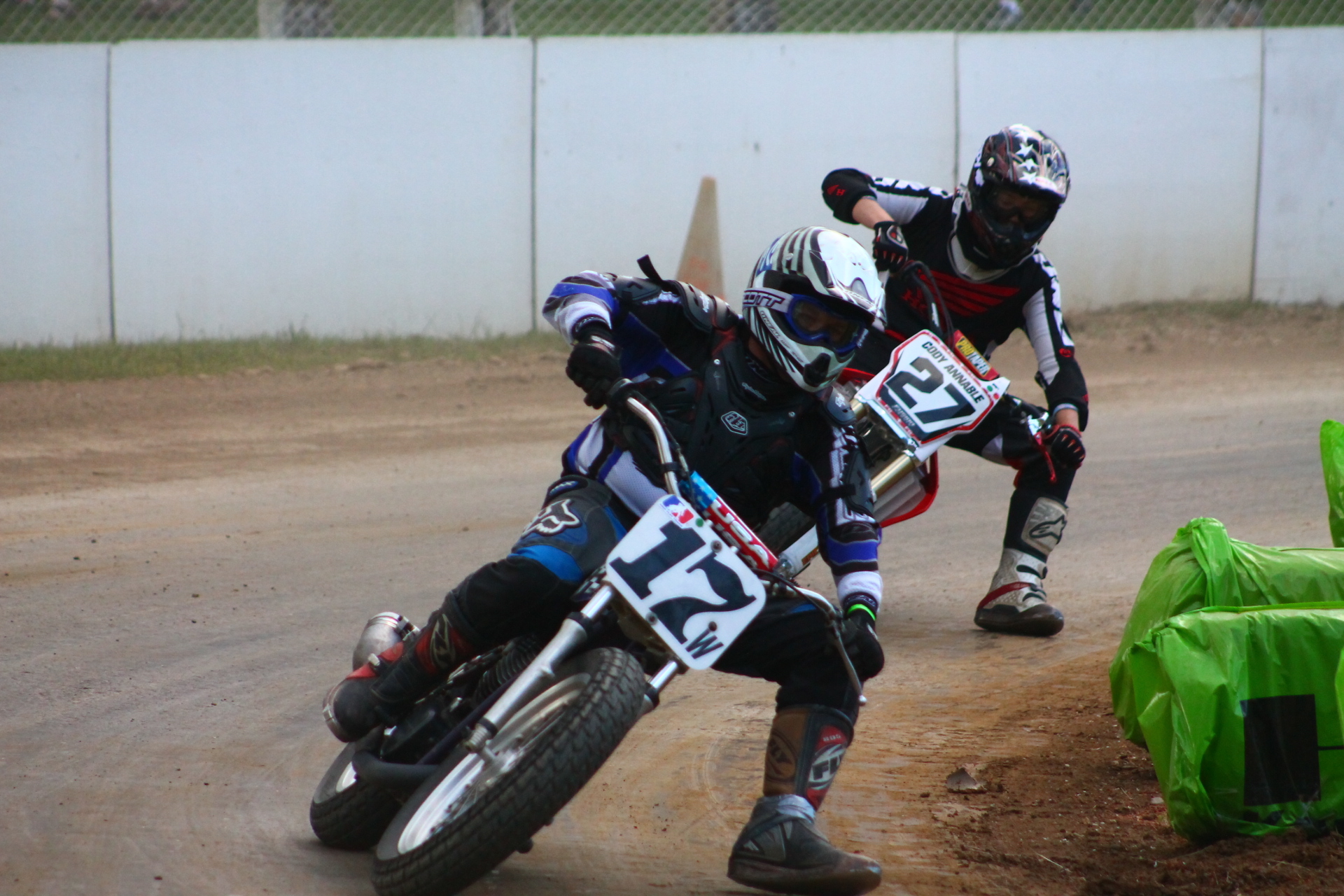 Even with the excitement of graduation and the terrific weather, there were likely not many places in Thurston County matching the energy of the Rainier Flat Track on Saturday night.
June 8 marked the second night of official competition for the summer series of D And W Racing and quad and motocross racers of all ages from across the region journeyed to Rainier for a day full of full throttle racing.
Thanks to ideal conditions and an enthusiastic crowd, D and W Racing again delivered an entertaining night for those in attendance.  For more information on D And W Racing, click here.