Shellica Trevino brings heartfelt leadership and broad experience to her new role as Chief Executive Officer for the Boys & Girls Clubs of Thurston County (BGCTC). The clubs provide positive opportunities for school-age kids outside of school hours by supporting academics, healthy lifestyle activities and practicing character building and good citizenship. Trevino enters her role as CEO after having worked in multiple club locations in roles from the front desk with families, activity planning for kids and multiple administrative positions.

Boys & Girls Clubs Have Long Lasting, Positive Effect
Trevino first worked for the Boys & Girls Clubs in Escondido, California when she was 19. After relocating to Washington, she missed working in the club, and went to work at the Tumwater Boys & Girls Club in 2004. When a position for the games room opened, she applied for the role that focused on social recreation and the opportunity to provide leadership to kids in a way that had resonated with her when she was a kid.
Since the kids attending may not know one another initially, Trevino arranged games that were easy to join or easy to leave and didn't require a previously established friendship in order to join. She initiated a foosball league and 10 weeks of games. More than simply a game, the tournament exercise was designed to build character and how to win and lose.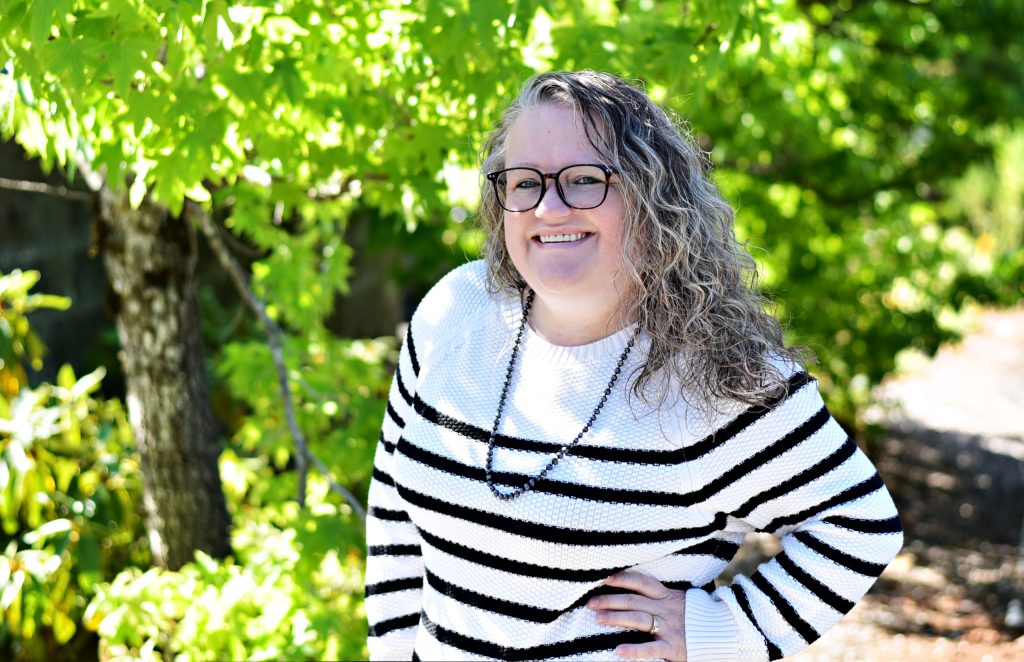 "It's those age-old lessons of how to interact with people when things are stressful," Trevino says, "and for kids that could be something as simple as winning or losing a game, but that is what you are teaching them in those spaces. 'Whether we win or lose, we are going to treat one another with respect, and we are going to be really excited for our friends,' and those are absolutely transferable skills when you become an adult. Lots of moments like that happen at the Club."
The Lacey Boys & Girls Club of Thurston County Grows
Trevino moved into a clerical role at the Lacey Boys & Girls Club, which further inspired her work and interactions with club members. When she got involved with scholarship offerings, she was hooked. Working closely with families, hearing about their struggles and knowing many single-parent households applied for the support, she found it rewarding to be part of the scholarship application process. It was the connection she had missed and what had led her to apply with BGCTC when she had moved to Washington.
"I've been gifted a lot in the way of mentorship and guidance over the years," Trevino says. "My entire career at Boys & Girls Clubs has really been filled with support from leaders at all levels. I have an opportunity to give back and pay that forward. The whole idea of paying it forward means so much to me, and I have tried to do this along the way. As CEO I think there is even more I can do. There were plenty of people who poured into me. I hope to be able to give back to others in this same way."
A county-wide need for clerical support led her to a membership management position for a short time, and then she became the Lacey branch director in 2006 when the position became available. Trevino spent time helping to grow the relatively new club from 50 members to over 900 members. Building up membership means networking and regularly communicating with the community and the school district. In 2007 Trevino joined Lacey Rotary where she shared about the work she was doing at BGCTC, and she shared club offerings through flyer distribution in the school district. Being new to the county, Trevino also got to know people by helping the club spread the word at the Lacey Spring Fun Fair and the Lacey Rotary Duck Dash.
"It really was a team effort," Trevino says. "I had a program director and staff who worked really hard to create the magic that was at the branch where I spent nine years. Our leadership and board worked tirelessly as well to grow our offerings at the Lacey Club."
Leadership Roles and a Way to Give Back through Boys & Girls Clubs of Thurston County
With her heart embedded in the organization and the community, she moved up to the position of director of operations for Thurston County in 2015. Serving as interim executive director during a 2017 nationwide search for the next Boys & Girls Clubs of Thurston County CEO and expanding into chief operating officer duties in 2021 all prepared her for her own CEO role.
"Making sure the community knows what we do in the clubs is an important piece to our work, constantly keeping the community at large updated as to what is going on," Trevino says. "It's really special what happens in a club, and I think the more we inform donors, educators and other community organizations about the work we do, the better chance we will have to positively impact the lives of the youth we serve. Excitement about our mission leads to great outcomes for youth."
Boys & Girls Clubs of Thurston County continues its reputation as a positive community resource for families and kids, and Trevino brings both passion and experience to the CEO position. For more information, visit the Boys & Girls Clubs of Thurston County website.