Brinnon Washington, located in Jefferson County, makes it easy for anyone to immerse themselves in nature. With varied camping and lodging options, you will surely find a spot that meets your desired level of adventure. Cozied up between the Hood Canal and the Olympic National Forest, every bend in the road leads to another opportunity for exploring Mother Nature's finest offerings. With picturesque views located steps from the road, one isn't required to be an extreme adventurer to enjoy the outdoors in this area.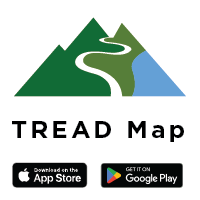 This little stretch of road along the Hood Canal is teeming with places to call home for a few nights. Whether you are traveling in your RV, pitching a tent, or looking for a more traditional roof over your head, Brinnon has you covered.
Olympic National Park Camping
Dosewallips State Park, which is large enough to cover both sides of Highway 101, is cut through by the Dosewallips River just as it ends at the canal. Within the 1,064-acre park there are campsites suitable for any setup. All the sites come equipped with picnic tables and fire pits. Thirty-seven sites are designated for tents, and 58 sites have rv hook-ups with water and power. If you don't have your own camping setup, one of the 12 cabins in the park will allow you to stay amongst the trees. There is an ADA campsite, ADA cabins, showers and bathrooms.
Once settled in the park, there is plenty to explore. If you are looking to get your hiking fix, you can head up the Maple Valley Trail right from your campsite. Located within the park, this approximately two-mile loop will take you up, down, and around as you meander through the forest, with a modest elevation gain that's not far from camp. Whether positioned in the woods, along the shore of the Hood Canal, or on the banks of the Dosewallips River, you are likely to spot a variety of birds, making this location popular amongst bird watchers.
Just up the road, another camping option is Seal Rock Campground. This is a National Forest campground that is a little more rustic, but the 41 tent/RV sites are easy to pull in and set up for a few nights. There are three paved ADA sites. This campground gives a high bank view of Hood Canal, making it easy to do nothing but enjoy the view if that's what the heart desires. Beach access allows one to explore the beach just a short walk from the campsite. The sites at Seal Rock are first come, first serve, giving an option if the Dosewallips State Park reservable campgrounds are already taken, and you get the urge for an impromptu camping trip.
Cove RV Park and Country Store offer a private camping option. The short Marple Creek trail flanks this small, 27-spot park and is a quarter-mile walk to the beach. Offering both full hook-up RV sites and tent camping, you can reserve your spot ahead of time, so all you have to worry about when you get there is what to explore. They even offer one quaint motel room behind the country store if you book it in time.
Places to Explore in Brinnon
Short drives from any of these campgrounds offer low-barrier adventures that will have your senses humming. A must-see is Rocky Brook Falls, which in the spring is a powerful waterfall displaying Mother Nature's full might. The gravel path will lead you about .1 mile from Dosewallips Road to the base of the waterfall. Here you will not just see the cascading waters, but will feel the cool rush of air and smell the freshness the water brings. The accessibility makes it the perfect spot for walkers of all abilities.
Mount Walker Viewpoint allows you to drive right to multiple views where you can see Hood Canal and the surrounding areas – including distant Seattle – from above. While there are hikes in the area, they are optional to enjoy these unforgettable sights. From Highway 101, the viewpoint is about 4.5 miles up a winding forest road.
If you are interested in getting out and adventuring but are looking for some guidance, Hood Canal Adventures has everything you need. They can take people of all abilities out on the canal by kayak touring the Dosewallips Estuary or exploring tide pools. If you are interested in really immersing yourself in the environment, they have edible forest tours where a trained professional will take you foraging for the Pacific Northwest's finest offerings. They also have many other guided tours as well as equipment rentals if you would prefer a self-guided tour.
When headed to Brinnon, research any required permits, reservations, and seasonal openings. This ever-changing environment's offerings change with the season, making it an exciting place to return to year after year. For more information on planning the perfect trip to Brinnon, visit the Enjoy Olympic Peninsula website.
Sponsored