It was a total surprise to Jalissa Jones the day she learned she was Olympia School District's Teacher of the Year. The impromptu meeting in the McLane Elementary School library drew the curiosity of the teachers, as both the principal and superintendent were in attendance. "We had no idea," remembers Jalissa. The audience heard about a person who engaged the community and had many positive aspects. "All the teachers know all the kids," says Jalissa, who thought the description being given applied to each her teaching peers. Then they announced that Jalissa who was receiving the high recognition of Teacher of the Year.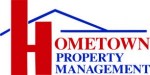 Jalissa has been teaching at McLane Elementary School for the past three years. "My principal nominated me," she says. Dannie Clark, principal, appreciates Jalissa's attention to establishing relationships. "I really love and appreciate our principal," she says, noting that relationship sets a tone for everything.
"Working with and collaborating with multiple stakeholders is important to me," says Jalissa. One of those people is Cindy Torres, the multi-lingual specialist. Students in Jalissa's classroom have had native languages including Spanish, Vietnamese and Tegula. She values creating the optimal relationships with her students and having respect for the community at large. Her natural demeanor attracts students to interact with her.
Jalissa Jones' Road to the Classroom
The McLane Elementary third-grade classroom is her first career teaching position. It began three years ago in the midst of the pandemic. Before she had her own classroom in person, she was doing all her teaching remotely. The second half of the year shifted to a hybrid version of teaching with half the classroom attending on alternating days. Last year was a transition to a full-time, in-person classroom. This year things are more 'normal,' whatever that really means. Adapting to change has been a hallmark for these unusual times.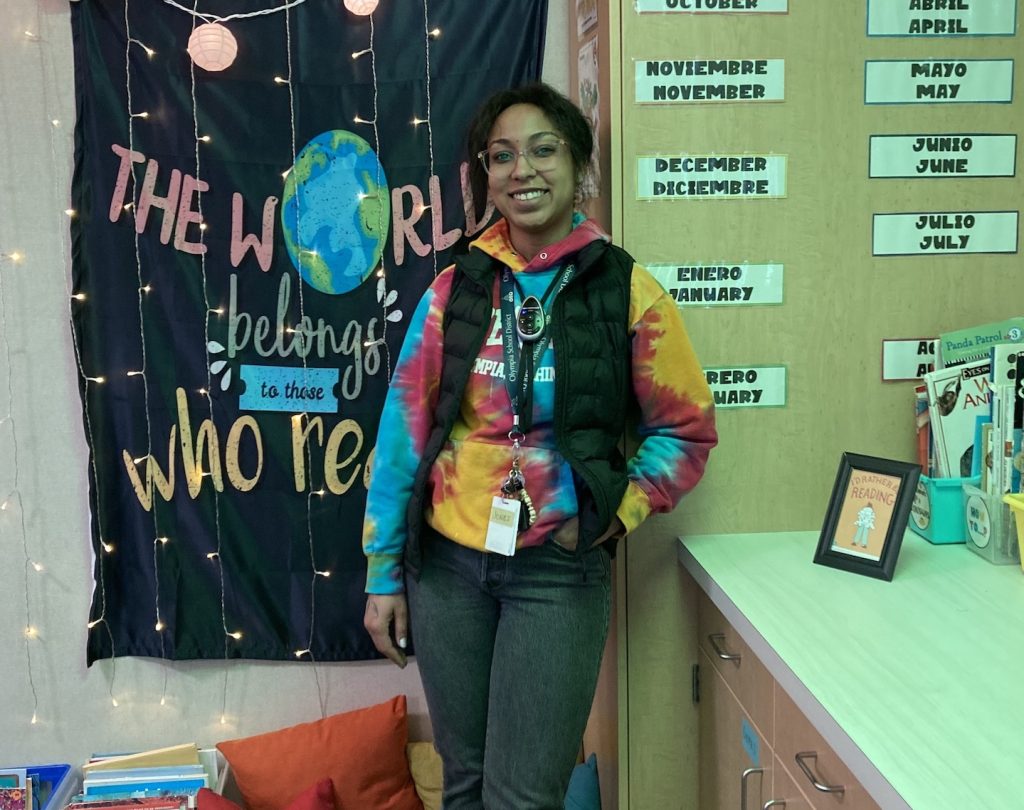 Jalissa moved from Tacoma to Olympia when she was 13. She graduated from Capitol High School and then attended and graduated from The Evergreen State College. "I really wanted to teach middle school," explains Jalissa. Her student teaching took place in a fifth grade class, which she thought was near to the middle school age. As she pursued her post graduate work, she wanted to be focused on middle school but because of available programs and her time frame, Jalissa enrolled into a program at the University of Washington where she would become certified for kindergarten through eighth grade.
Martinez Fellowship Supports Educators of Color
During this time, Jalissa became part of the Martinez Fellowship, a program to help recruit and retain teachers of color in the State of Washington. The Fellowship puts a priority on the personal and professional growth of educators of color. Through holistic programming the educators are supported with tools, resources, and community during their first years of teaching. The Martinez Fellowship helps to create thriving and transformational education leaders. This connection led to the offer of her teaching third grade at McLane. She accepted. Clearly, results show Jalissa has optimized this opportunity and connected authentically with students, her peers, and the school community. "I do love being a teacher," says Jalissa, adding, "Education is liberation and power."
Being a teacher takes a lot of time. Jalissa enjoys homelife with her two large dogs, Otis, a husky, and Peanutbutter, a Pitbull rescue. She still has family in Tacoma and enjoys time with them.
Teacher of the Year
Teacher of the Year Candidates exemplify the following characteristics:
The teacher has the respect of their community.
The teacher is knowledgeable in their field and guides students of all backgrounds and abilities to achieve excellence.
The teacher collaborates with colleagues, students and families to create a school culture of respect and success.
The teacher deliberately connects the classroom and key stakeholders to foster a strong community at large.
The teacher demonstrates leadership and innovation in and outside of the classroom walls that embody lifelong learning.
The teacher expresses themselves in an engaging and effective way.
As the Olympia School District winner, Jalissa is eligible to compete regionally and ultimately state-wide for Teacher of the Year. She feels honored and will be recognized at an upcoming board meeting. "I am life- long learner," says Jalissa, and it shows!
Learn more on the Olympia School District website. If you want to nominate a teacher, go to the Washington Office of Superintendent of Public Instruction.