As a leading healthcare provider for Mason County residents, Mason Health is committed to treating the whole person. This includes working toward a sustainable community and environment. Through their environmental strategy and commitment, Mason Health, has forged a pathway toward energy efficiency, waste reduction and greener Mason General Hospital and Mason Clinic facilities.
Leading the Way for Rural Healthcare in Mason County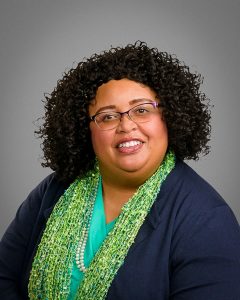 In 2020, Mason Health first announced a partnership with Practice Greenhealth, a nonprofit organization that works with hospitals and healthcare organizations across the country to support sustainable practices in healthcare. Mason Health has continued to build on this partnership, adopting a range of environmentally-friendly practices that conserve energy, reduce waste and source materials locally, while also providing optimal healthcare to patients. These practices include the Tree Zero Paper initiative, Energy Star certification and participation in the Stryker Sustainability Solutions program.
In recognition of these sustainable practices, Mason Health received the 2022 Partner for Change Award from Practice Greenhealth. Looking ahead, Mason Health has plans to expand on these environmental practices, hoping to further reduce waste and encourage cleaner air within operating rooms. Jennifer Capps, chief development and communication officer for Mason Health says these environmentally friendly projects have been part of a team effort across the hospital district and she hopes that Mason Health can help create a roadmap for sustainability in rural healthcare settings.
"We do approach our sustainability strategy with a lot of vigor and energy with the dedication and support from teams across the district," says Capps. "And being the first of the Rural Health Collaborative partners that have the Practice Greenhealth membership, as well as achieving these two awards, is helping us to really model the way for others. If Mason Health can do it, others can do it too."
Energy Efficiency and a Smoke-Free Surgical Environment Are Top Priorities for Mason Health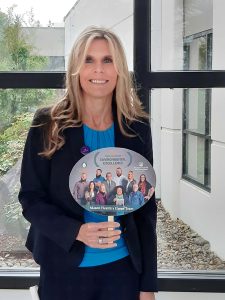 For a second year in a row, both Mason General Hospital and the Mason Clinic have received Energy Star certification, where certified facilities meet a certain threshold for energy efficiency. Mason General Hospital and Mason Clinic received an Energy Star score of 82 out of 100, which means these two facilities surpassed 82 percent of comparable buildings across the country, in terms of energy efficiency. In addition to maintaining their Energy Star certification, Mason Health is also working to meet future guidelines for energy efficiency under the 2019 Clean Buildings Act, statewide legislation which will go into effect in the coming years.
"Currently, what we're doing is undergoing an energy audit, which will look at and identify future opportunities for us to reduce energy usage," explains Patrick O'Neil, director of facilities engineering for Mason Health and member of the Green Team. "And help us build a capital plan for the next couple of years of initiatives that we'll have to undertake in order to ensure that we meet the new state mandates for energy usage throughout the building, which aligns with that Energy Star certification."
The Mason Health Green Team has been a huge support as the hospital district continues more sustainable practices. The Green Team consists of Mason Health employees who are committed to environmentally friendly practices across the hospital district. By incorporating members from surgical, environmental, culinary, pharmacy and nutrition services, along with infection prevention, human resources and finance, these disciplines can work within their scope to plan and implement sustainable solutions.
And a new avenue for environmental safety at Mason Health is taking place within the operating room. The surgical team at Mason Health was recently presented the Go Clear Award from the Association of periOperative Registered Nurses (AORN), for their efforts to reduce surgical smoke within Mason Health operating rooms.
Smoke can result from certain surgical procedures in an operating room and poses a potential safety concern for healthcare professionals and patients. Lori Genson, Mason Health's director of surgical services, and a member of the Green Team has helped to introduce surgical smoke prevention practices, including education, testing and protocol to eliminate smoke during surgical procedures. Through these efforts, Mason Health operating rooms are now completely smoke-free, according to Genson.
Mason Health Is Reducing Waste Across the Hospital District
These environmental initiatives have been coupled with efforts to reduce waste across the hospital district. Mason Health is currently working to reduce waste from single use items, especially within culinary services. This includes making the switch from styrofoam and plastic utensils, to biodegradable products.
Capps says Mason Health also has plans to revisit collaboration opportunities with local farms and businesses to ensure a sustainable food supply chain.
Mason Health has had a longtime partnership with Stryker Sustainability Solutions to recycle single use medical tools and devices. There is also a medication disposal program at Mason Health, which allows Mason County residents to safely discard unused medications. The Tree Zero Paper initiative includes the use of treeless paper made from recycled sugarcane waste. In addition, Mason Health is exploring additional practices to reduce paper usage across the hospital district.
"We are doing as much as we can to ensure that everything is included in our strategy for keeping our community healthy and well," says Capps. "And that includes being responsible about our consumables, our waste control, as well as medicines that we're prescribing, and making sure those are disposed of properly. We feel a responsibility to do that as an organization."
Mason Health is looking ahead to a new year of treating patients and implementing environmentally friendly practices. As Mason Health works to reduce waste, conserve energy and source sustainably, Mason Health will also be celebrating its 55th anniversary later this year. As Mason Health continues to be on the cutting edge of rural healthcare, members of the hospital district are also reflecting on the importance of fostering a healthy and safe community for generations to come.
"As we think about our mission, which is 'United community, Empowered people, Exceptional health,'" says Capps. "We take our role in the community very seriously, and we are a part of the fabric our community. And we have a responsibility to keep everyone in our community healthy and well. And that also includes our strategy, and being mindful about our impact in the community, and our impact in the environment."
To learn more about environmental practices at Mason General Hospital or Mason Clinic, visit the Mason Health website.
Sponsored