A central figure to the Mason County community, Mason Health is looking for ways to reduce their environmental impact as a major employer and healthcare provider in the region. Mason Health is not only innovative when it comes to medical and patient care, but is also taking concrete steps to adopt more sustainable practices that reduce waste and conserve energy. Through their commitment to sustainably, Mason Health has earned a second Partner for Change Award from Practice Greenhealth and continues to lead the way for healthcare sustainability in rural Washington State.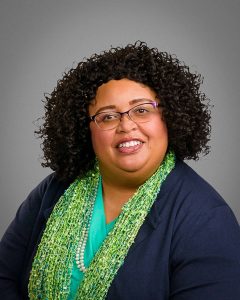 "I couldn't be more thrilled," says Jennifer Capps, chief development & communications officer for Mason Health. "Because our team, our organization is really achieving great things for the benefit of our community, for our patients and for everyone inside the district."
A Commitment to a Greener Future for Mason County
Making a commitment to adopt more sustainable practices, Mason Health first announced their partnership with Practice Greenhealth in 2020. Practice Greenhealth is an organization that works with hospitals across the country to reduce environmental impact and to help healthcare systems to adopt more sustainable practices.
This year's Partner for Change Award was a recognition of Mason Health's efforts toward sustainability. And looking ahead, Mason Health is rolling out additional practices that will help to reduce waste and conserve energy across the hospital district.
"It's been a great experience," says Capps. "And we're looking forward to more as we continue to delve deeper into sustainability and raising awareness about our planetary health and our role in preserving the health and wellness for our patients, and  our community overall."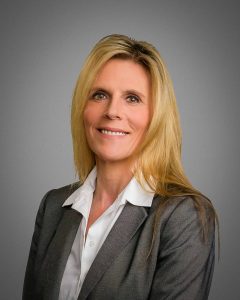 After announcing their initial partnership, Mason Health received an Environmental Excellence Award from Practice Greenhealth in 2021. Recently, Mason Health announced that the hospital district received the Partner for Change Award for 2022. Alongside this year's award, Mason Health was also recognized national level at the annual CleanMed Conference and Exposition, hosted by Practice Greenhealth, for Mason Health's commitment to the environment as a rural healthcare system.
Capps says that through their continued partnership, Practice Greenhealth has become a great support to Mason Health, while the district adopts environmentally additional friendly practices. In addition, the Green Team at Mason Health has also demonstrated their commitment to sustainability, finding new ways to reduce environmental impact across the district.
"Because of their efforts," says Capps. "We are really brought forward two stellar, new, strategic changes for the district, for our community, for our patients."
Sustainable Solutions for Mason County Healthcare
As a major healthcare provider in Mason County, Mason Health has already adopted several sustainable practices to help source from the local community and to help to reduce waste. Mason Health participates in the Stryker Sustainability Solutions program, which allows Mason Health to safely recycle and reuse certain medical devices and tools. In addition, Mason Health's Culinary and Nutrition Services department works to source produce, meats and other ingredients locally, while also curating menus around seasonal ingredients.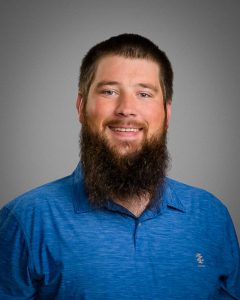 Now, Mason Health is looking ahead to additional practices that can conserve energy usage across the district. For the first time, Mason Health earned an Energy Star Certification. A program of the Environmental Protection Agency, Energy Star Certification is a way to acknowledge products, organizations and buildings that are working toward energy efficiency.
"We're within the top 25%," says Patrick O'Neil, director of facilities engineering for Mason Health. "And actually, we're in the top 14%. We scored 86 on our Energy Star. Essentially, that means we use about 21% less energy per square foot in the building. With our energy usage, we do that through a variety of ways."
Mason Health has adopted a multi-step approach to help conserve energy across the district. According to O'Neil, this includes the use of LED lights, looking at operations within the district's HVAC systems and even ensuring that energy conservation was built into the design of the Mason Clinic.
Mason Health has also been looking at methods to reduce their environmental impact around paper usage. As a hospital district, paper is used at a consistent pace for both patient care and administration. Sean Hazlett, director of supply chain for Mason Health says that he was committed to sourcing paper that contained at least some recycled content. Mason Health's local paper supplier was able to connect the district with Tree Zero Paper, that contains no tree material and instead, is sourced completely from sugarcane waste.
Mason Health has now adopted a Tree Zero Paper program in order to help conserve tree usage. Mason Health is also looking into new methods to help conserve paper usage overall across the district.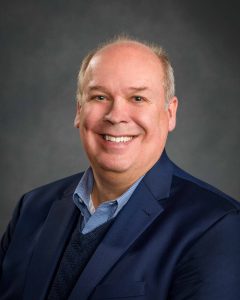 "We're going to be focusing on how we reduce the printing paper within the district," says Capps. "So that we can lessen our footprint with what we're actually utilizing. Not just what products we are utilizing as well."
Leading the Way for Rural Hospitals
The partnership with Practice Greenhealth has also allowed Mason Health to communicate and collaborate with additional hospital systems who are adopting more sustainable practices. Connecting with this network has helped Mason Health to share ideas and learn more about potential practices that they can adopt in the future.
Mason Health also hopes that they can lead the way for other rural hospital systems in the region. As a part of the Rural Health Collaborative, Mason Health looks forward to sharing their sustainability efforts with the collaborative in future meetings and serve as inspiration for what sustainable healthcare can look like in a rural setting.
"Here at Mason Health, our mission is united community, empowered people exceptional health," explains Capps. "And exercising proper environmental stewardship is in direct alignment with our mission. And we are a service provider in the community, but we also are a member of our community, as well. And we feel like we have a responsibility to keep all segments of our community healthy and well. And that includes protecting the environment."
To learn more about Mason Health's sustainability efforts, visit the Mason Health website.
Sponsored