Much has changed since Olympia's Child Care Action Council began in 1987. Despite the hustle and bustle of 1980's life – when both cellphones and personal computers were in their infancy – the nonprofit has maintained a firm commitment to its mission and now celebrates 35 years of expanding access to high quality early learning opportunities for children and families throughout the Olympic Peninsula. Join them on Wednesday, October 12 from 5:30 p.m. to 7:30 p.m. to do your part at Child Care Action Council's Party with a Purpose celebration and raise a glass to the next 35 years.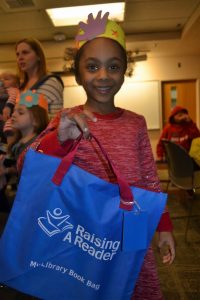 Caring for Thurston County Kids since 1987
Way back when, the biggest movie of the year was "Three Men and a Baby." While those bumbling, well-meaning dads conquered the silver screen, local organizers were tackling childcare on a much larger scale. And they're still going strong. "CCAC was founded in Olympia in 1987 by a group of parents, child care professionals, employers, school and government representatives, and other community members concerned about the limitations of the community's child care system," says CCAC's Development and Communications Manager Alison Ponder.
But more than just starting a regional nonprofit, they've kept growing and evolving. "That same year CCAC opened the Downtown Child Care Center in Olympia," says Ponder. "Over the last 35 years, CCAC has grown to serve six counties in the Olympic Peninsula – Thurston, Mason, Grays Harbor, Jefferson, Kitsap and Clallam – and has expanded its program offerings to serve over 8,000 children, parents and child care providers annually."
CCAC supports the continuous quality improvement efforts of the early learning workforce by providing Early Achievers coaching, consultation as well as professional development classes. The organization operates two Early Childhood Education and Assistance Program (ECEAP) preschool sites, and also administers several family services programs including Caring Kids, Kaleidoscope Play & Learn, Margie's Crisis Nursery, Parents As Teachers, Raising A Reader, and Safe Kids Thurston County.
Party with a Purpose to Celebrate 35 years
To honor the organization's varied and passionate history, they're hosting a slightly different spin on traditional anniversary festivities. Instead of a simple stroll down memory lane with cake, they're offering a Party with a Purpose.
"In celebration of this milestone, CCAC is hosting Party with a Purpose at Heritage Distilling Co. Tumwater's Cask Club Library," says Ponder. "This is a great opportunity to check out Heritage Distilling Company's Cask Club Library where we will be holding the event. The ticket price for this event includes two signature cocktails crafted by Heritage Distillery as well as appetizers."
"This is one of only two in-person fundraising events held by Child Care Action Council and proceeds help support our family services programs," Ponder continues. You can purchase your tickets directly through CCAC's website. If you are unable to attend, consider making a donation directly to the organization instead.
Heritage Distilling Co. is located at 4200 Capitol Boulevard SE in Tumwater, suite 104, in the newly built Craft District. At the event you can raise a glass and learn more about CCAC's work, mission and ways to get involved.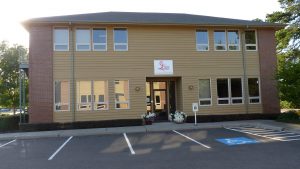 CCAC is in a unique but vital spot. They respond to thousands of requests for child care annually and work within our community to create new programming to fill unmet early learning needs. They advocate on a local, state and federal level and even work with businesses to address employees' child care needs. They succeed when and where children and their families thrive.
If you are, or know, a parent looking for resources, CCAC is here to help. They have information about STEM programming, play groups and finding child care. Those working in the early learning industry can access information on upcoming classes, Early Achievers information,  resources for infant and toddler caregivers, and a job board.
Don't fall into either category? That's ok! Staff are always on the lookout for volunteers, advocates, supporters and Board of Trustee members. And there are always plenty of events on the horizon to motivate, engage and inspire your help. Follow them on Facebook, Instagram, Twitter, Pinterest or just donate now to make life a little brighter for Thurston County kids.
Sponsored